---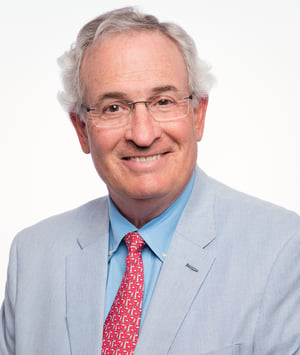 Paul Pender MD practiced clinical ophthalmology for 38 years, specializing in the medical and surgical treatment of eye diseases. A graduate of Harvard College, he completed his residency at the world-renowned Wills Eye Hospital. During his practice years, he innovated procedures in the sub-specialty of refractive surgery, allowing his patients to see clearly without glasses. The New England Ophthalmological Society honors Dr. Pender with a lecture series in his name, given biannually by a leading surgeon in the field of cataract and refractive surgery.

As his plans for retirement from medical practice unfolded, Dr. Pender prepared to enter a second career in writing nonfiction. Dr. Pender blogs regularly on timely medical issues on his website www.PaulPenderMD.com and on LinkedIn. His essays on KevinMD have commanded the attention of patients and professionals alike.
---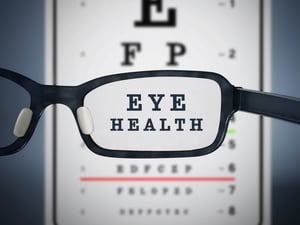 For Dr. Paul Pender, the mounting pressure on physicians in the data- and documentation-heavy shift from volume to value – from fee-for-service to value-based care – was among the factors that tipped the scales in favor of retirement after 38 years practicing clinical ophthalmology.
Dr. Pender now focuses on his second career of writing nonfiction, citing the sage words of the famed scribe, William Zinsser: "Memories too often die with their owner and time too often surprises us by running out." That led Dr. Pender to an obvious conclusion.
"Well, I decided it was probably a good idea at age 68 to start writing my memoir," he said.
Quality Talk host Jodie Jackson Jr. spied Dr. Pender on KevinMD.com, a treasure trove of medical professionals who are also accomplished writers and story tellers. Dr. Pender's July 21, 2019, article, "A physician writes for catharsis," led to a Quality Talk guest invitation, which he eagerly accepted. "I would enjoy participating in a Quality Talk from the perspective of a retired physician and aspiring writer of narrative non-fiction," Dr. Pender replied.
His memoir is currently with an acquisition team. Quality Talk will keep listeners up-to-date on any publication developments.
Episode 70 explores Dr. Pender's transition from ophthalmologist to writer, with emphasis on the new world of documenting quality measures as a means toward achieving better quality care.
"Your company is there to help massage the data and help hospitals and practices meet these demands," he said, referring to Primaris's expertise in data and chart abstraction for quality reporting. "But someone still has to enter the data. When the doctors are now having to do clerical work, it drives them crazy."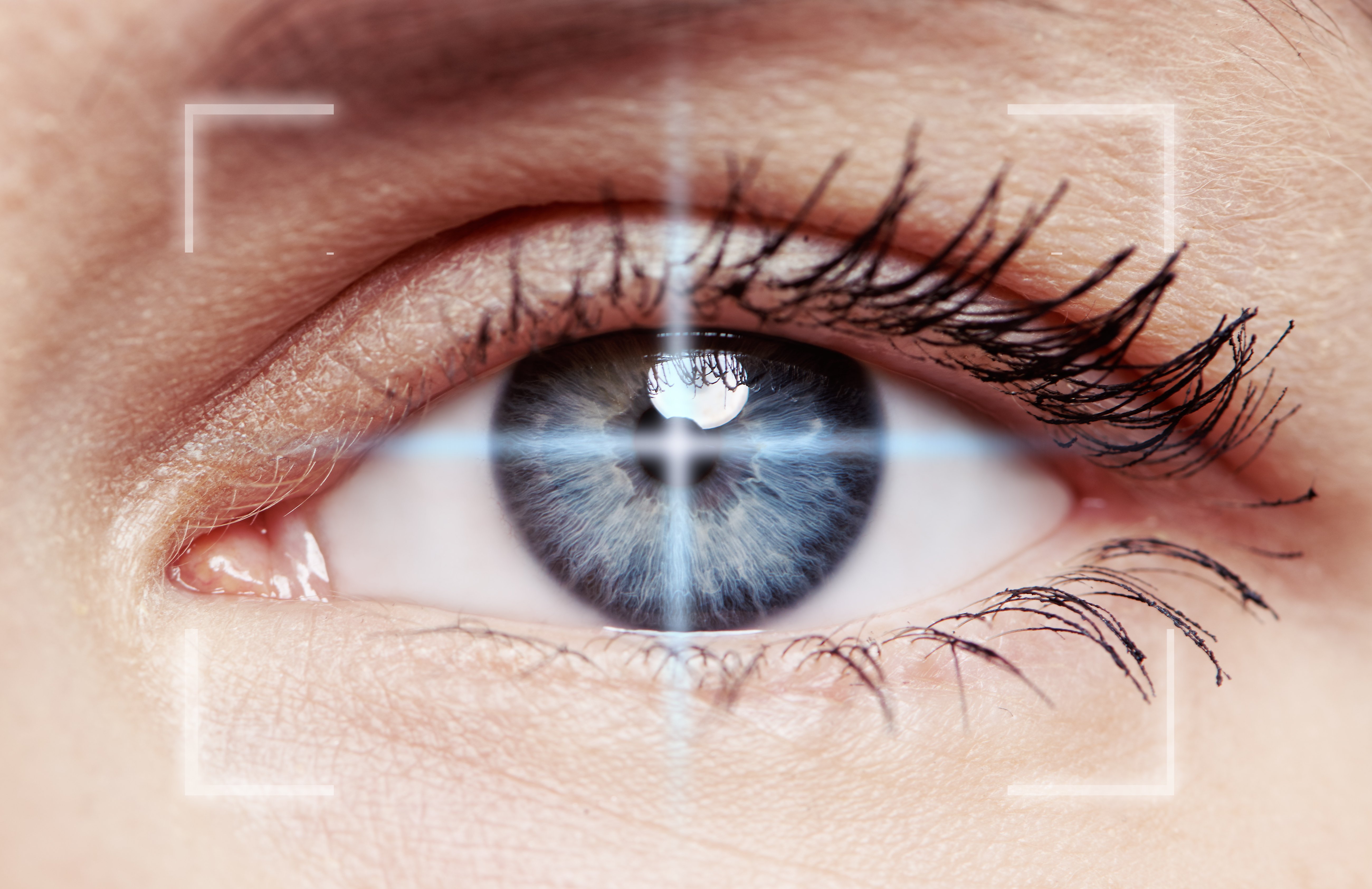 Quality Talk Episode 70
3:48 – Dr. Pender recently pitched his book at the Harvard Writers' Conference in Boston. As a result of previous involvement with the Harvard course, he started a blog to "test the online environment." He'd already had two years of work with the American Academy of Ophthalmology, doing webinars for clinicians and residents in training.
His blog, advice, and observations have found an audience with KevinMD.com readers. His submission, "Some doctors are losers in this zero-sum game," struck a chord with other physicians.
Part of the symptom complex of burnout for doctors includes feelings of helplessness in a profession designed to help. When it seems like we are stymied in doing what we do best—that is, taking care of patients—either because of time constraints or administrative demands, doctors begin to question why they stay in the field. (From Dr. Pender's blog post, "Burdens and Burnout.")
9:22 - While the value-based care landscape is now the new normal, Dr. Pender cautions that "any economic enhancement" from the Merit-based Incentive Payment System (MIPS) "comes at the expense of another. He explains how that happens via MIPS, a creation of the Quality Payment Program (QPP).
The new landscape also includes the now ubiquitous digitization of medicine and electronic health records. The No. 1 complaint Dr. Pender hears is that the EHRs and record-keeping "creates a burden that lessens actual face time with patients."
"I want the doctor to pay attention to me. Not the computer screen."
The alphabet soup of MACRA and MIPS
10:00 – At his own expense, Dr. Pender hired a scribe to do the record-keeping and documentation. That allowed him to "look the patient in the dye, hold their hand, and say in plain English, 'This is what I think is going on and what I'm going to do about it.'"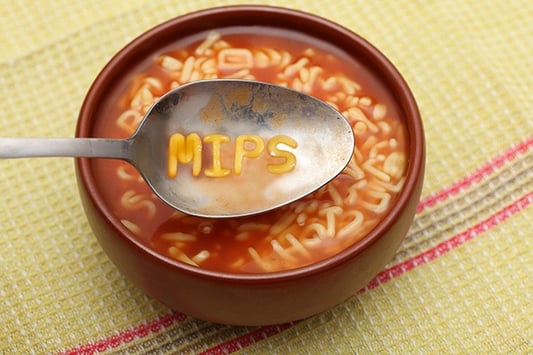 11:45 – "The acronyms that we physicians encounter in our attempts to comply with federal policy for quality reporting are as numerous as the agencies themselves," he says. In fact, specialty societies have created their own vast glossaries just to make sense of the ocean of acronyms.
Meeting the reimbursement requirements to participate in Medicare "comes with both carrots and sticks," Dr. Pender says to start a brief primer on how the sustainable growth rate formula to determine Medicare reimbursement was repealed and replaced with MACRA, the QPP, and the four "peaks" of MIPS: Quality, Cost, Promoting Interoperability (previous Advancing Care Information), and Improvement Activities.
MACRA aggregated and consolidated the Physician Quality Reporting System (PQRS), Meaningful Use (MU), Value-based Modifier (VBM), and other programs, including the Group Practice Reporting Option (GPRO, now CMS Web Interface – or CWI – as one of six MIPS quality reporting methods).
READ "The Primary Story" for more about the volume-to-value changes.
The new quality reporting requirements and mechanisms "created a lot of resentment" from physicians and health systems. "The burden that's been placed on physicians has continued in complexity."
15:20 – "With all the additional demands that are placed on physicians to be compensated appropriately, it's created a lot of stress."
---
Primaris CEO Explains Alphabet Soup and Health Data Life Cycle
---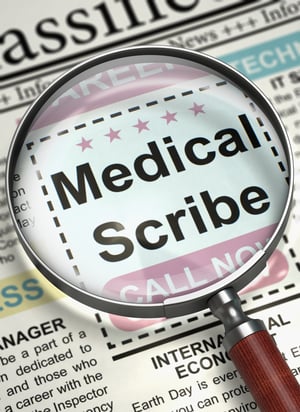 To scribe or not to scribe.
18:08 – Dr. Pender explains his use of a scribe and the benefit to his practice: "I felt like as long as my scribe was doing the work appropriately and accurately, it freed me to do what I was really trained to do, which is take care of my patients."
There needs to be better risk adjustment that weigh co-morbidities in order to fairly judge quality and cost among providers. "In the future, there are going to be fewer bonuses and more sticks applied to physicians as they go through this incentive payment system."
22:13 - "With the coming changes, many doctors will lick their wounds and continue to practice medicine, while others will elect to become non-participating doctors in Medicare and Medicaid. Some will simply quit practice altogether. Saying goodbye to my patients, my staff, and fellow physicians was difficult for me, but looking ahead makes me realize that it was a timely decision indeed." (From "A Zero-Sum Game.")
How much weight did the ocean of acronyms have on his decision to ultimately say goodbye?
"Let's put it this way: If I didn't have the scribe, I would have quit years before," he says. "It was not about the actual practice of medicine, but it was about meeting compliance and other requirements that really drove me crazy."
Massaging data, entering data.
A brief break in the conversation allows the host to mention Primaris's work in abstracting charts and data for registries, core measures, and CMS Web Interface (CWI).
30:28 – "Your company is there to help massage the data and help hospitals and practices better meet these demands. But someone still has to enter the data. When the doctors are now having to do clerical work, it drives them crazy."
36: 22 – Though the new payment model measures and requirements are burdensome and even "depressing," Dr. Pender still extols the virtues of healthcare: "Our health care system is still the best in the world. I really believe that."
---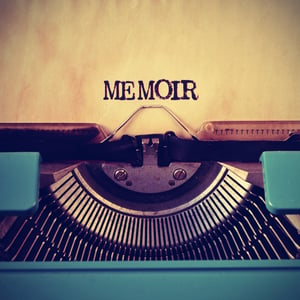 40:41 – "Coping with all these challenges is not going to be easy." Dr. Pender attributes his blossoming writing career to the need to develop another good coping skills. From his most recent KevinMD.com article: "Will I get my memoir published? Time will tell … I remain hopeful that the stories of the patients who inspired me in practice may be shared with a larger audience."
Dr. Pender's memoir, Making Lives Better: How Mentors and Patients Inspired a Doctor' Work, reflects his gratitude and warmth toward his patients and those who supported his professional journey. Dr. Pender and his wife divide their time between New Hampshire and California, taking their Cavalier Spaniel wherever they go.