"My job as ASCO president is to help all of these amazing clinician members out there take care of their parents. A large proportion of that population is in a rural, non-academic center."

— Monica Bertagnolli, president of the American Society of Clinical Oncologists
---
When Dr. Monica Bertagnolli became the new president of the American Society of Clinical Oncology (ASCO), she decided to initiate a nationwide listening tour with rural Americans about cancer care and the challenges they face. Cancer was once whispered about even among friends and family, not a topic for polite conversation. But drawing on her background from growing up in Wyoming, Dr. Bertagnolli is talking about cancer at town hall-style meetings and other gatherings.
---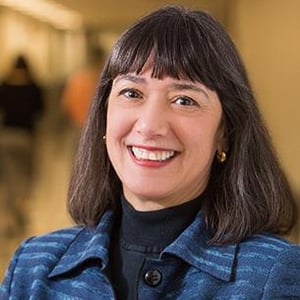 Monica M. Bertagnolli, MD, FACS, FASCO, is chief of the division of Surgical Oncology at Dana-Farber/Brigham and Women's Cancer Center, a professor of surgery at Harvard Medical School, and an associate surgeon at Brigham and Women's Hospital and Dana-Farber Cancer Institute. She has worked at the Dana-Farber Cancer Institute and Brigham and Women's Hospital since 2000. She previously served as an associate surgeon at the Strang Cancer Prevention Center in New York from 1994-2007 and as an attending surgeon at New York Presbyterian Hospital–Cornell from 1994-1999.
---
Dr. Bertagnolli was heralded as "a humble cancer hero and surgical superstar" in a 2007 Boston Herald article. It's an honor to welcome Dr. Bertagnolli to Quality Talk.
3:07 – "Having spent most of my time in the academic world, born and raised in Wyoming, in a very rural location … it became even more important to me to remember my roots," Dr. Bertagnolli says. Connecting with "places that are far from the main academic centers" was the impetus behind the listening tour.
'Bridges that connect.'
She is focusing on "the bridges that can connect doctors and other clinicians who are taking care of cancer patients" in both academic medical centers and smaller, rural areas. An Aug. 2 article in The Marietta (Ohio) Times reports on a gathering of about 100 people, one of four such events in counties in Appalachia.
5:52 – "It was just an amazing experience for all of us from ASCO visiting Appalachia," she says. "The biggest thing in learned was the great pride and heart of the care providers in those communities, in how they are part of their community … they will really do anything possible to help patients meet the challenges of cancer."
Perhaps not surprisingly – and this is a remark Quality Talk has heard or talked about from all areas of the country – patients say they don't get enough time actually communicating with their physicians.
"No one goes into medicine, especially a field like oncology, unless you really care about being with people," Dr. Bertagnolli says. "One of the sad things about our current medical system" is the number of barriers to spending time with patients. "The most effective clinicians are the ones who are truly integrated into their communities."
10:16 – One of the important things Dr. Bertagnolli and ASCO is focusing on is making sure oncology providers "reflect who our patients are" and increasing the diversity of clinicians.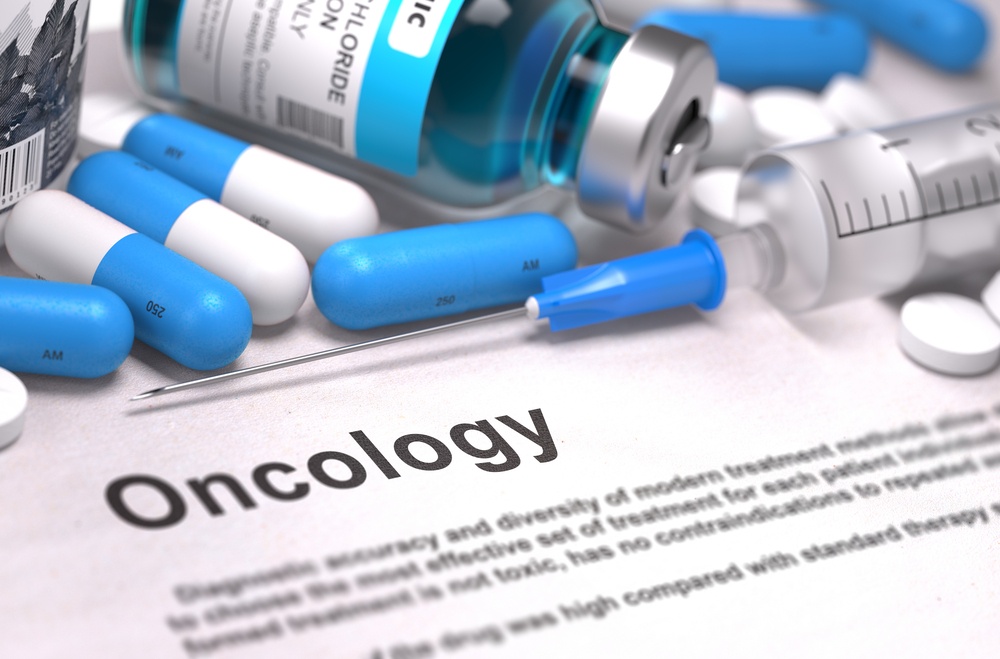 13:24 – "Cancer is still a terrible, terrible thing. But unlike how it used to be, where it would be hidden, now it's something that people feel justified rallying behind it." Age is a risk factor for cancer, which seems a cruel twist of medical advancements. Medical care extends life, "then to have it stolen away by something as terrible as a cancer diagnosis seems incredibly unfair."
Another of the biggest indicators of surviving a cancer diagnosis is the patient's ZIP code. Cancer is more prevalent in rural communities as a result of tobacco use, obesity, diet-associated tumors, and environmental factors. "We have a little bit of unfairness in the way the risk of cancer is distributed across our country."
---
Access to care may reduce cancer disparities - SWOG | Cancer Research Network
Diving into social determinants research - Dr. Andrew Beck | Quality Talk podcast
---
It is increasingly clear that your ZIP Code is just as if not more important than your genetic code.
19:22 – A key to understanding more about the geographic distribution of cancer is good data, "from the patient's bedside and home."
"There's more and more emphasis on understanding what's happening out there in our communities … How do those social determinants relate to cancer?" That information can be used to develop interventions that can make a difference.
The president's message.
So what is Dr. Bertagnolli's message to the rural residents and physicians attending the listening tour sessions? From the Marietta Times article: "We're an organization of 45,000 doctors around the world, and our goal is to prevent and cure cancer. We will conquer it through research, and we promote quality care for everyone."
24:04 - Dr. Bertagnolli also offers insight into a solution for physician burnout: "Really getting to know your patients." The digital distractions of healthcare data and electronic health records (EHRs) are in the "early days" of health information technology.
"All of us are learning to co-exist with with electronic devices. We'll see them become more of a benefit," she says.
In a 2013 YouTube video, "Funding cuts imperil cancer advances," Dr. Bertagnolli bemoans the state of cancer research funding.
---
From YouTube

Publicly funded research in oncology has great potential for reducing the costs of health care. Over the last 10 years, however, funding has dropped off appreciably. In an exclusive interview at ASCO 2013, Dr. Monica M. Bertagnolli, group chair of the Alliance for Clinical Trials in Oncology, discusses how cost-saving advances in oncology are being affected by the cut backs. See the YouTube video.
---
"We had seen a decade or more of whittling away of funding," she says. "Now, if not an increase, there's at least a stabilization in the decline."
Dr. Bertagnolli credits the new National Cancer Institute Director, Dr. Ned Sharpless, as "a fantastic friend of cancer clinical research."
Episode 46 takeaway.
30:14 – Kudos to Quality Talk from Dr. Bertagnolli: "Thank you for the work that you do to try to really increase the understanding of what ASCO as an organization is really trying to do to help doctors take better care of their patients."
She adds: The very best way to make sure that patients have the very best outcomes is for doctors to have all the tools they need and then for those doctors to have that absolutely crucial link and partnership with the patient. Both sides of the equation can bring something to this."
Additional resources: