Sobering. Eye-opening. Tragic. Those are just a few of the words that describe a recent USA Today series of stories, "Deadly Deliveries," which examines the rising number of women who are injured or die giving birth ever year in the U.S.
We're talking with Center for Patient Safety leaders Dr. Mike Handler and Tina Hilmas. Dr. Handler is the medical director at Center for Patient Safety – a Primaris affiliate – and Tina, the CPS assistant director, has extensive education and experience as a nurse.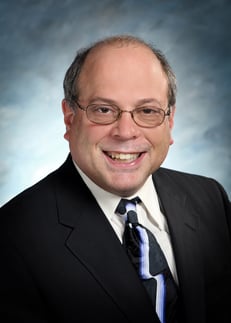 Dr. Michael Handler, MD, MMM, FAAPL
Center in suburban Chicago, IL. He is also the medical director for the Center for Patient Safety.
As chief medical officer, Dr. Handler serves as liaison between the organized medical staff and administration, which advances the clinical practice of medicine for the campuses.
He previously served as VPMA/chief medical officer for SSM St. Joseph Hospital Lake St. Louis from 2007 through 2017. Dr. Handler has been a physician in the state of Missouri since 1985. He operated a private Obstetrics and Gynecology practice in suburban St. Louis from 1989 through 2007. Dr. Handler also served as house obstetrician from 2001 through 2017 in SSM hospitals and is board certified in obstetrics and gynecology.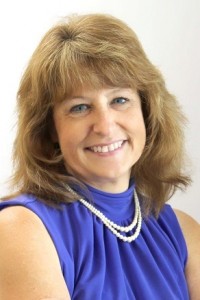 Tina Hilmas, RN, BSN, MS, CPPS
Ms. Hilmas is the Assistant Director at The Center for Patient Safety and brings a diverse nursing background to the Center. She received her BSN from The Ohio State University and her MS in Health Informatics from the University of Missouri. She has spent over 20 years in the nursing profession both within hospital walls and outside in the home care arena.
The Center for Patient Safety, established in 2005, is an independent, not-for-profit organization dedicated to promoting safe and quality healthcare through the reduction of medical errors and emphasizing the importance of culture in promoting safe systems of care.
---
Tina's recent blog post on the CPS website further sets the stage for this episode's important dialogue.
According to statistics, the US number of maternal deaths has increased between 1990 and 2015 while other developed countries have a decreased number of maternal deaths over the same time span. Having been a Neonatal ICU nurse, this article pulled on my heart strings, how could we be letting this happen? But then my inner fact checker came forth and I decided I had to verify these numbers. Maybe it was that the journalists had misinterpreted the reporting, or read some obscure report.
Well, while I found other statistics they all pointed to the reality that the US is definitely lagging in the quality and safety of care being provided to pregnant mothers. It doesn't matter what statistics you use, WHO, UNICEF, or those put forth by the Global Burden of Disease, the US has seen an increase over the past 25 years in the number of women who die while pregnant, during childbirth or within a brief period after having given birth.
To highlight the extraordinary nature of this healthcare crisis, I looked at who else had an increasing maternal death rate over the same time period.It was even more sobering.Out of the 183 countries that had data reported, only 12 others also reported an increase in the rate of maternal deaths. The U.S. is in a small subgroup that includes, North Korea, Guyana, Georgia, Serbia, Tonga, Zimbabwe, Venezuela, South Africa, Suriname, Saint Lucia, Jamaica, and the Bahamas.
On to the Quality Talk podcast …
5:47 - Host Jodie Jackson Jr.: What has to happen to get beyond our shock; what has to actually happen to improve maternal health in U.S. hospitals?
Dr. Handler: Early recognition of a problem and extensive training, safety bundles, and simulations.
"Part of the issue is that a lot of heightened maternal risk factors exist now that may not have existed 50 years ago," he says. For example: Women waiting longer to start a family; higher maternal age; and assistive reproductive technology. "With that goes such things as higher risk of maternal hypertension … and Cesarean infection rates." Some women who have had multiple C-sections have more placenta issues and postpartum hemorrhage.
Tina: "We tend to sometimes not educate the patient quite as much, so they're not quite certain when they should come in." Also, for a while we veered towards earlier discharges. "I think there's a little bit of a health literacy issue there."
"We really do need to look at the culture of healthcare" and focus on hospital organizations that are willing to reach out to other hospitals that have achieved better results or learned as the result of an adverse event.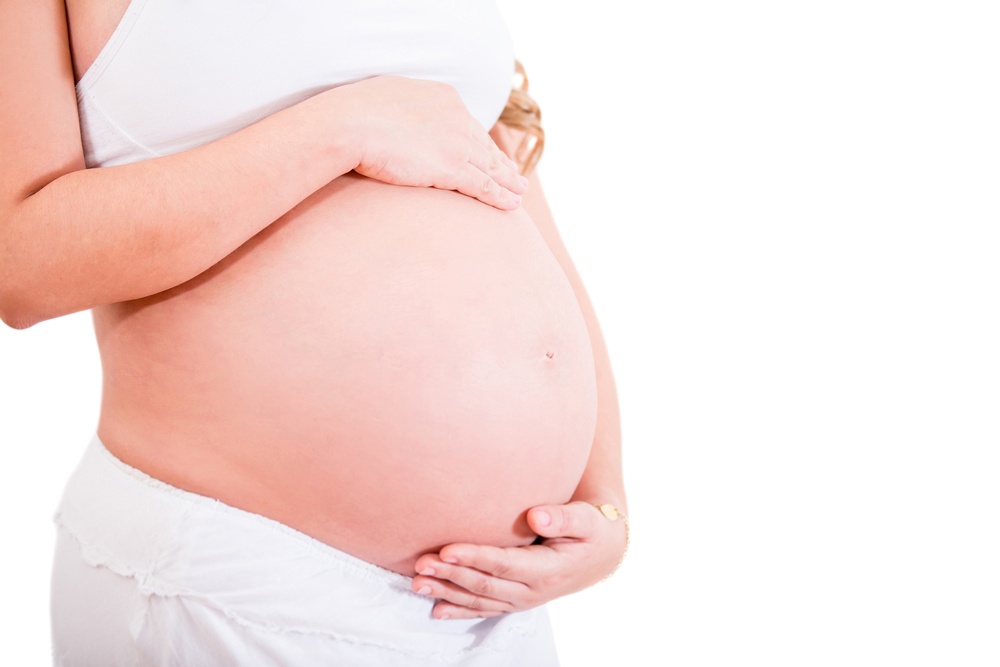 9:20 – What is the culture now and how prone are hospitals to share best practices?
Dr. Handler: As hospitals join larger groups, some of those things are happening more than they used to. For instance, the California Maternal Quality Care Collaborative. There's a direct focus on and protocols for, among other things, obstetrical hemorrhage, blood clots, and hypertensive disorders.
Many hospitals are doing simulation sessions for training; plus, developing laminated cards outlining the protocols and developing condition-specific kits (hemorrhage kits, for instance).
13:59 - Tina: "Many of these are preventable." There's a need for standardized processes. Checklists, simulations, policies, and kits are steps in the right direction. "Many processes could be standardized to prevent some of these terrible tragedies."
Thinking of Joining a Patient Safety Organization?
18:33 – Dr. Handler – The California initiative "has given us a big jump start on where we need to go." The Center for Patient Safety works with hospitals and provides any needed assistance for setting up standardized processes. Many hospitals that are part of big systems "are well on their way to this." He worries more about hospitals that have fewer resources, which is a good focus for CPS.
Tina: Patient Safety Organizations are collectors of adverse events. PSOs can provide resources to hospitals. CPS provides analysis of events and provides suggestions to help decrease future events. "We try to point them to resources they maybe don't have," such as safety bundles and kits.
27:04 - Tina: Whatever happened to critical thinking skills? "Healthcare has gotten extremely complex over the last several decades." Add to that nursing shortages and physician shortages … and "sometimes that training of the team kind of goes by the wayside. But I'm seeing some improvement" as the result of simulations. "Really developing that team mentality is so important."
Dr. Handler: "I think lives are being saved everyday by bundles and simulations."
Episode 47 takeaways.
Dr. Handler: "Having a great culture of safety in your facility … is probably first and foremost." Also: patient safety and healthcare organizations need to be sure to recognize the important work that is already being done.
35:33 – Tina: The culture of safety must come from leadership.
"We are realizing this is an issue that needs to be taken seriously … Culture isn't something that you fix overnight. It's something that you are continuously working on."
From Tina's blog post:
There isn't just one answer to this crisis of decreasing our maternal mortality rate, but as healthcare providers we need to start remembering why we went into healthcare and becoming advocates once again for our patients. Participating in the AIM program and using their safety bundles will help, reaching out to counterparts in the UK, France, Finland and Germany to see what protocols, policies they put into practice to decrease their maternal death rate will also help.

Education of our healthcare providers and simulation of potential high risk scenarios will provide experience and utilization of critical thinking skills. But first and foremost, we MUST start focusing on the patient and putting their needs as priority over and above any potential financial penalties.

Care plans for the patient must be constantly evaluated and evolving. And my sister nurses need to be utilizing their critical thinking skills to advocate for the best care of the patient. Only then will we begin to see the care of our new mothers improve.
---
Statement by Richard A. Royer
Chairman, Board of Directors, The Center for Patient Safety
At the Center for Patient Safety (CPS), as with all patient safety organizations, we collect voluntarily-submitted adverse events reports from medical providers to help with their healthcare improvement work.
Despite increased emphasis on patient safety, the primary focus tends to be on those areas which involve mandatory reporting to The Joint Commission (TJC) or quality measures reported to the Centers for Medicare and Medicaid Services (CMS).
Patient safety shouldn't be limited to those areas which require reporting. Instead, patient safety must be a core competency in all areas of healthcare, whether reported to TJC/CMS or not. Healthcare needs to focus on culture, leadership, and communication, with healthcare organizations asking themselves, "Do we have a culture where our staff feel comfortable reporting adverse events, near misses, or unsafe conditions? Do we have leaders who encourage reporting and analyzing poor outcomes to find contributing factors and evaluate systems?"
While hospitals have made improvements in many areas such as healthcare acquired infections, there is still work to do. Collaborating with others who have been successful is imperative, because all healthcare providers can learn from each other, and all must be willing to evaluate patient safety at all times.
Additional resources: