Carol Beahan, executive director of the

Primaris Foundation

and

CLAIM

program director, retires to cap off her 30-year career on Jan. 30, 2019, the 30th

anniversary of the day she started working for the CLAIM program.


"I thought that would be a really good date to end on," she says. "Thirty years have gone by very quickly."

Quality Talk host Jodie Jackson Jr. explains that as one of the more popular Quality Talk guests, "and one of my all-time favorite people," it was only fitting that Carol introduce Episode 59 of Quality Talk. This is Carol's fifth episode, three of which were "Coffee With CLAIM" roundtable discussions with Carol and the CLAIM staff and regional liaisons.

Previous episodes featuring Carol Beahan and her team

Episode 4, Medicare Open Enrollment

Episode 6, Medicare Panel Discussion

Episode 27, Medicare Roundtable, "Coffee With CLAIM"

Episode 51, CLAIM Roundtable

Episode 59.

3:07 - "It takes a while to make that decision about retiring."

10:10 – Carol recalls the advent of Medicare Part D and other innovations. More than that, she has good memories of helping both policy-makers and beneficiaries understand Medicare. "We like to tell the stories behind those numbers."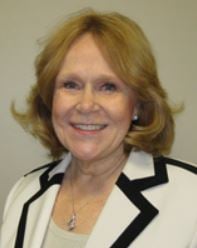 14:59 – Baby Boomers aging into Medicare. "That's been a new challenge for us. How to reach them and to serve them." The Quality Talk podcast is one response. "We're trying to improve our technology." Also, she's had to adjust to leadership changes in many agencies and organizations that CLAIM and the Foundation comes into contact with. "You're always having to educate the community and the healthcare providers."
19:35 – "It's the people I work with right now that have really impressed me."…"And I hope I encourage other people … to learn something new."
Hail to the chief.
25:11 – Carol once rubbed shoulders with a president. "Up close and personal" with President George W. Bush at a Medicare Part D event.
28:22 – "My team is the most awesome team in the world." She recognizes CLAIM Lead Trainer Tracey Wetzel, "My goodness, if I could just download her brain and put it into mine. She knows how to find answers." Carol and Tracey worked together for 15 years.
32:04 – Carol's professional life before Primaris: started working in Kansas for the state as an income maintenance workers (processing applications for assistance, including food stamps and Medicaid eligibility), then worked for home health agency and coordinated home delivered meal program in Des Moines, Iowa.
"That's where I really think I developed my interest in working with older adults." Also coordinated Head Start health and nutrition program in Missouri and was then a nutrition administrator for an Area Agency on Aging in Cole County.
'That legacy will carry on.'
What's the next step of your journey? "I think for the first 30 days, I'm not going to read one email. I'm going to take an email diet … Then I will probably find just the right place to be." Volunteering somewhere, traveling, enjoying her five grandchildren. "I know I will be involved with the community. I'm a people person. I won't be sitting at home all day."
38:17 – In this age of technology and digital community, real connections "has to be a priority."
"I always says that good manners go a long way. 'Please' and 'thank you,' being courteous and being able to listen to people is important … I hope we never lose that."
"I know whoever has the fortunate opportunity to step into these shoes will do a great job. They get a great team, which is the No. 1 piece that makes you good. I work with awesome people. They do a lot. They expect a lot. They're willing to go the extra mile."
42:05 – "I am honored ... I am in awe sometimes that I've had the opportunities that I've had. I've got to work with some people who have really made a difference. I think the work we do here at Primaris – it affects people. It affects healthcare providers. It affects the community … We just have an opportunity to make a difference. I know that legacy will carry on."
Be sure to stay connected with us on Twitter – our handle is @Quality_Talk – and by emailing the host at jjackson@primaris.org. You can stream Quality Talk on SoundCloud or listen on iTunes.
---
More about CLAIM.
CLAIM stands for "Community Leaders Assisting the Insured of Missouri." We have been the official State Health Insurance Assistance Program (SHIP) for Missouri since 1993.
We are a nonprofit organization and all of our services are free, unbiased and confidential. We are not an insurance agency. We do not sell anything and our counselors do not ask for money.
CLAIM has more than 300 volunteer counselors throughout Missouri providing local Medicare counseling in their communities. Volunteers receive extensive training to become a certified Medicare counselor, and continue to receive updates and trainings on a regular basis.
Primaris Foundation provides the services for the CLAIM program through a contract with the Missouri Department of Insurance, Financial Institutions and Professional Registration (DIFP). Funding is provided by the Administration for Community Living with oversight by DIFP.