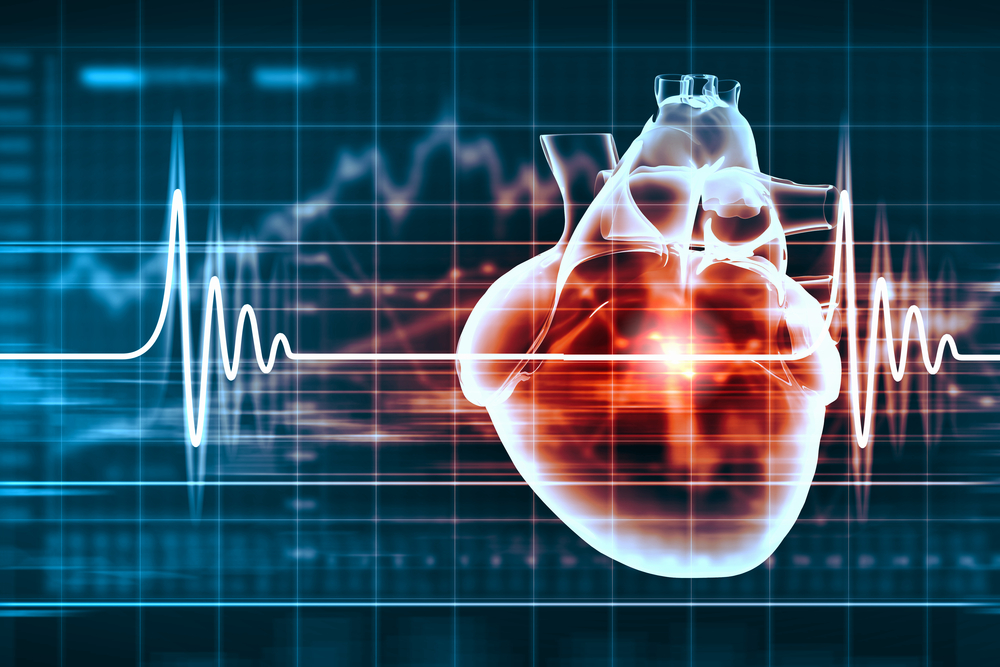 There's no magic pill. Eighty percent of your health is in your own hands."
That matter-of-fact wisdom from Dr. Anand Chockalingam comes a little more than five minutes into this short but information-packed episode of Quality Talk. Podcast host Jodie Jackson Jr. caught up with Dr. Chockalingam barely an hour before the University of Missouri Health Care cardiovascular specialist led a breakout session at the 3rd annual Missouri Million Hearts Conference in St. Louis.
---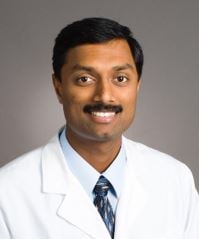 Dr. Anand Chockalingam, associate professor, University of Missouri School of Medicine
Service line: Cardiovascular medicine
Specialties: Cardiovascular disease
Interests: Cardiac critical care; cardiac rehabilitation; cardiovascular imaging; congestive heart failure; echocardiography; preventive cardiology; prosthetic heart valves; Transesophageal Echocardiography (TEE)
---
Dr. Chockalingam was also a keynote presenter for Day 2 of the annual conference, sponsored in part by Primaris. His breakout session topic was "Effective strategies for initiating therapeutic lifestyle changes in the clinical setting. As an associate professor of cardiology at the University of Missouri School of Medicine, Dr. Chockalingam is in prime position to help teach something that is not part of a typical medical education: Mindfulness as an integral part of cardiac rehabilitation to not only avoid a second heart attack, but to create "optimal medical management" following the diagnosis of cardiovascular disease.
He leads three yearly, eight-week sessions at Truman Memorial Veterans Hospital in Columbia, Mo., through the VA's Whole Health initiative.
---
A word from Primaris: Cardiac registries and heart disease
---
"How do we prevent the problem from reoccurring? How do we optimize the patient's overall health, confidence, and ability to pursue their dreams?" Dr. Chockalingam asks. "So this is the real goal of preventive cardiology or cardiac rehabilitation."
The Heartful Living program also invites nurses, administrators, significant others, and other care providers, "anyone who is interested in improving their heart health." The one-hour group clinic sessions begin with a half-hour addressing specific topics, from diet and exercise to mindfulness and relaxation techniques. The last half of the session is a tailored one-on-one session to address specific patient needs, followed by 15 minutes of learning and practicing different methods of mindfulness meditation.
4:29 – "The overarching goal of this whole program is to increase self-awareness, self-realization, of what our life is all about - what really, really, really motivates us," Dr. Chockalingam says. "So that this way we might be able to connect with the real source of energy and instead of doing this, that and other, going to 8 doctors, 15 tests, and 40 medicines, we might be able to find the confidence to actually regain our health …"
He said that people who persist with the program for eight weeks do gain more confidence.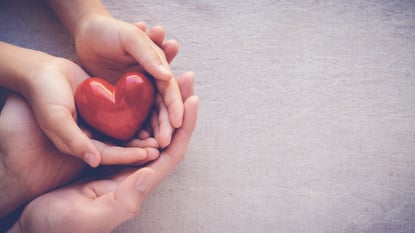 5:22 – "Eighty percent of your health is in your own hands. The healthcare system can hold your hand, but we want your support to get your health back," he adds. After all, there's "only so much intervention, so much technology" that can improve health or prevent chronic conditions.
6:25 –The host points out, "This sounds like a very supportive system."
Dr. Chockalingam emphasizes the mindfulness and self-awareness aspect of the program. Research has shown, for instance, that someone who experiences a 5 to 10 percent weight loss over a period of six months is often likely to see the weight come back.
7:26 "Intrinsically, if the change is natural, then the change really has a better chance of being permanent and life-sustaining, rather than limiting our life," he says, adding that the mindfulness/self-awareness approach is not taught in medical schools or a typical part of clinical care. Yet there is ample indication that meditation, for one thing, can improve the health of cardiac patients "by incorporating these techniques into routine patient care."
The emphasis is on preventive care after a heart attack or diagnosis of heart disease.
9:55 – "In this day and age, we aim for complete revascularization … the entire heart gets revascularized."Dr. Chockalingam says as many as nine out of 10 heart attack/disease patients are able to achieve that, with this critical caveat: A third of patients don't reach the medical care in time.
11:38 – He adds, "This is secondary prevention … we are trying to prevent a reoccurrence of the heart problem."
---
Additional resources.
Slide deck, 2018 Missouri Million Hearts conference, presentation by Primaris CEO Richard A. Royer
Read more: Primaris CEO highlights challenges, costs of cardiovascular disease
Primaris: A pioneer and leader in clinical data abstraction