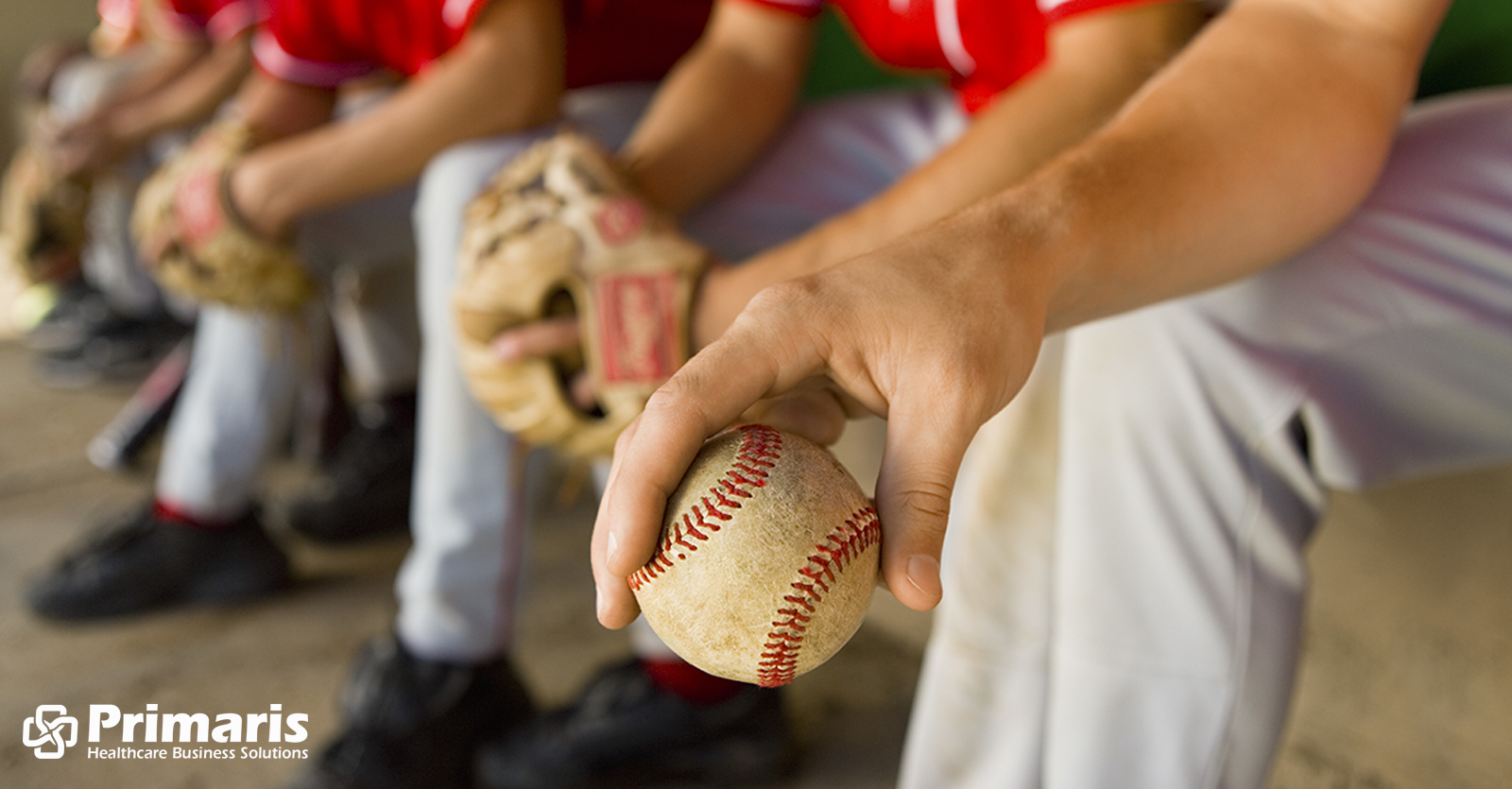 If you make a quick list of the most historic moments in baseball history, we'll probably see a lot of variation, though some will stand out: No. 1, Jackie Robinson breaks the color barrier, 1947; No. 2, the Red Sox sell Babe Ruth to the Yankees, 1920; No. 3, Hank Aaron's 715th home run, 1974; and No. 4, Lou Gehrig's "luckiest man on the face of the Earth" speech, 1939. (With thanks to The Top 200 Moments That Shaped MLB's History, with only one minor tweak.)
Baseball has been around since the Civil War, so it's easy to see how the history of the gamPrimaris-scouting-report-six-steps-to-quality-reporting-success-videoe is intimately intertwined with the history of the country. For both histories, there have been countless changes.
* * *
Now, name some of the most momentous events in the history of modern healthcare. No doubt the very recent past – and the current state of healthcare – would be at or near the top. But change comes slowly, if not reluctantly, at times. (See The Primaris Story.)
While the industry is steadily moving toward the new framework of value-based care, many providers and services still operate on the old fee-for-service model, which is becoming more and more obsolete. As with any lasting, meaningful change, there can be grassroots movement to shift, but typically the top-level healthcare leadership – the C-suite - has to make the switch to value a high priority for their organizations. (See: What value-based care really needs: Change management.)
---
VIDEO: Scouting Report - Six steps to quality reporting success
---
How rapidly are individual health care systems and organizations embracing change? A new stat poll by the Medical Group Management Association shows widespread satisfaction in medical practice workplace culture, but for those that said their workplace leaves something to be desired, experts said that culture can inhibit change and ultimately success.
As reported in a Healthcare Finance story, the poll was conducted on April 10, 2018, with 1,389 total responses. It asked medical practice leaders if they are satisfied with their organization's culture including such things as norms, values and mission, and 52 percent said yes. A number of respondents cited "engagement, shared sense of purpose, teamwork and camaraderie" as having inspired the culture they strove to establish.
But do the leaders poll their own staffs? That's a crucial point, considering the dizzying number of healthcare mergers and acquisitions that leave many healthcare team members feeling a sense of limbo about their jobs, careers, and co-workers. That atmosphere can be particularly disruptive for health systems – and patients.
A tough balancing act.
In her Physicians Practice post, "Failing to manage change," Kathleen Adams writes that lack of clear communication about management direction can have dire consequences: "Errors are made, customer service fails due to the stress and everyone is out for themselves in a weird version of Medical Practice Hunger Games."
Even without mergers and acquisitions, hospital executives have a tough balancing act regarding the transition to value-based payment models. Ani Turner, co-director of sustainable health spending strategies for Altarum, says, "The status quo today will change dramatically over the next five years – and hospital leaders need to prepare. Now is the time to tighten efficiencies and expect more tightening in the years to come."
Rita Numerof, president and co-founder of consulting firm Numerof and Associates, said the changes will "invite more regulation, more competition, and also opportunities for innovation and disruption."
Disruption is the new normal.
Need more evidence that healthcare's a-changin'? Numerof cited the proposed CVS Health/Aetna merger, Walmart's steady move into the healthcare space, and the head-turning move by Amazon, JP Morgan and Berkshire Hathaway in announcing a their own joint healthcare venture as indicators that decades of the status quo have pushed the healthcare industry and consumers to a point where disruption is inevitable.
In the same Healthcare Finance article describing the new frontier of value-based care, Jeff Smith, senior vice president of U.S. markets at Lumeris, illustrated the delicate balancing act facing healthcare leaders.
"Underlying their business model today, health systems have to profitably manage their fee-for-service business while making this transition to value," Smith said. "It's like having one foot on the dock and one in the canoe. They often don't have the understanding or expertise to make that strategic shift and successfully move toward value. It's a new frontier for many of these providers."
Previously in this five-part series:
Coming up:
Your patient is the MVP.
Is your team ready? Pick your partner.