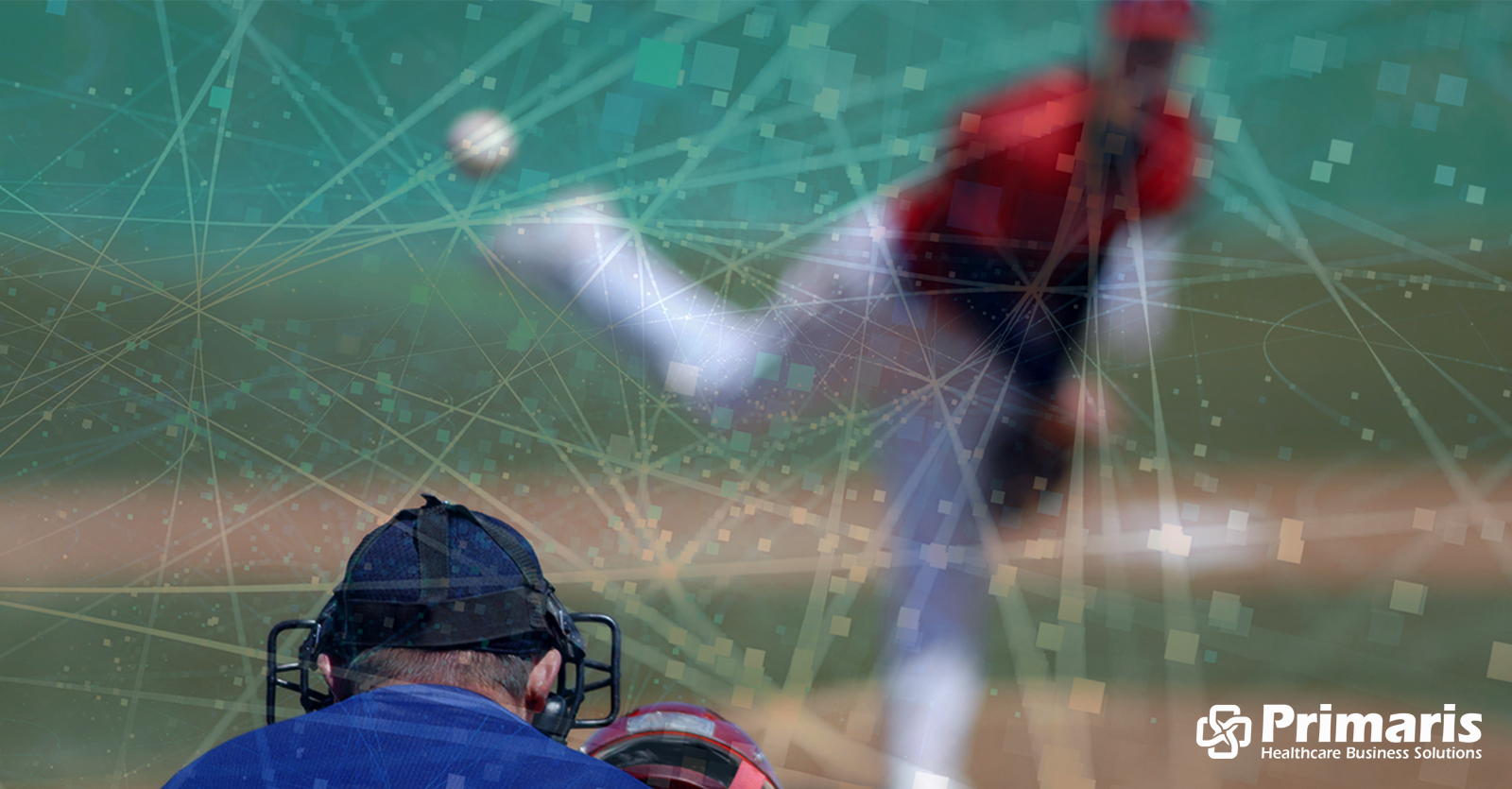 Before Ray Chapman, most Major League Baseball games were played with one baseball and a time when balls sometimes became misshapen, dirty, scuffed, and even laden with foreign substances, all of which made the ball more difficult to field, throw, and hit. Or even see.
Chapman was the Cleveland Indians shortstop who was hit in the head by a pitch thrown by Yankees pitcher Carl Mays on Aug. 17, 1920. Twelve hours later, Chapman died – the only MLB player to die from an on-field injury. The tragedy led to a rule change that umpires replace balls when they became dirty.
Now, each baseball game features an average of 81 baseballs. For 32 teams playing a 162-game regular season, that's nearly 210,000 baseballs per year.
* * *
For healthcare teams responsible for achieving value-based care and setting their lineups for quality reporting, the abundance of data is the equivalent – and exponentially more – of all those baseballs. There's data, data everywhere.
It's a daunting enough task to simply stay on top of the data abstraction requirements. Doing that while also focusing on population health management and educating patients and the public about preventing chronic illness ups the ante.
And that's one of the more significant challenges of practice transformation. The task also requires a major shift in a practice's culture, from volume-based care (fee-for-service) to value-based care. Getting there without being crushed by a mountain of data – without flooding the engine – seems almost impossible.
Adding to the challenge is another common scenario. Anyone within a hospital that has ever been responsible for abstracting data from medical charts knows the pain of charts that are missing data from required registry reporting fields. Because missing data is a such a common problem – not to mention a huge headache for abstractors – it is helpful to know some strategies for tracking down key information that is absent from charts.
Identifying and avoiding low-value care.
Data is only useful if it is accurate and complete. But how is it used to improve the quality and cost of care? One example is identifying low-value resource use that results in wasteful spending, unnecessary care and costs that will jeopardize reimbursement as organizations move away from fee-for-service. Value-based reimbursement arrangements require providers to deliver the most cost-efficient, high-quality care possible. Providers who achieve this goal earn incentive or higher payments.
Though providers are no longer incentivized to provide more care, patients often have a different view. Patient perception, technology, and workflow have yet to catch up to the value-based care landscape.
Indeed, the new reimbursement models are extremely data-centric.
RevCycle Intelligence recently reported that healthcare payers and providers are focusing their big data analytics work on population health management, citing a new survey conducted by Deloitte on behalf of NEJM Catalyst, but have yet to overcome many of the major challenges involved in delivering proactive, impactful patient care. (See "Population health is top data analytics challenge for providers, payers.")
Eighty-four percent of 357 respondents believe that big data analytics is either "very" or "extremely important" for their long-term competitive success.
"[Data has to] direct decisions in a way that providers care about and that we know will actually impact patient care," said Rachael Jones, Staff Vice President for Payment Innovation Analytics at Anthem. "I think we all want to reduce spend and reduce premiums to save money, but the larger 'why' to me is [to be] in service of the member."
Providers expressed similar commitment to using their data to keep patient at the center of the care process. The survey revealed that health systems are making good on that promise by funneling their resources into creating insights for clinical care.
Quoting Richard Vaughn, MD, chief medical officer at SSM health, the article continued: "You can spend an infinite amount of money getting the data, cleaning the data, and by the time you get that data in the perfect format, it's old, it's out of use, and the opportunity has been missed."
The Primaris difference.
That's where we come in. At Primaris, we can help you take the steps necessary to get started with population health, practice transformation and the data abstraction that will play a consequential role in the flow of Medicare dollars.
We offer these two, quick tips:
If you don't already have a well-oiled system established for mining patient data, analyzing it and acting on it, you will need to create a data plan.
Don't sit on data – use it constructively to learn about patients and their needs. If you are not comfortable working with data, or you don't have the bandwidth to dive deep into your data, find a consultant to help.
You can put plans on paper to make these things happen, but if you don't know how to execute your plans it will be hard to get the results you want. Primaris can help fuel your engine and keep you from drowning in the data.
Previously in this five-part series:
Coming up:
This is the new frontier of healthcare.
Your patient is the MVP.
Is your team ready? Pick your partner.