Your data is more than just numbers. It tells a story about your patients, your staff and your organization as a whole. Analyzing this data allows healthcare providers to look at specific diseases and processes within the organization to provide feedback to staff to do their job better.
With the transformation to value-based care and new payment models now in place, your data, and the quality of it, is more critical than ever. Quality and clinical performance measures are being used for many purposes including reimbursement, penalties, accountability, outcomes, reputation, and cost reduction.
Unless you already have a well-oiled process for mining your data, analyzing it and acting on it, you will need to create a data plan. Reliable data serves as the foundation for value-based care. You need it to coordinate care, manage population health, and more.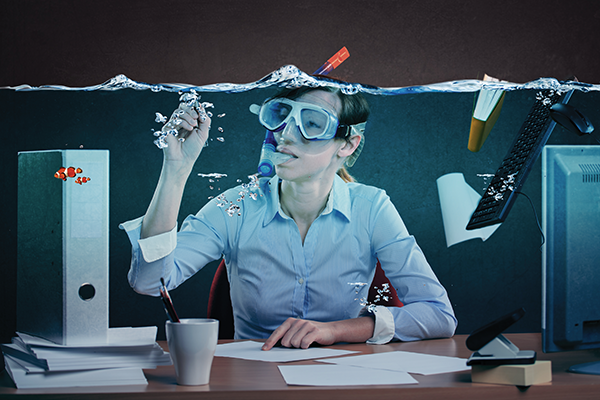 Drowning in data?
For years healthcare providers have been struggling with not only hundreds of possible measures, but also the multiple entities to which they are required to report.
The bottom line is—many providers are drowning in their data, and they can't keep up with quality reporting demands. Does your organization sound like any of the following?
Drowning in all the data and juggling too many records with too little staff time?
Struggling to keep up with quality measure specifications and reporting guidelines?
Trying to free up clinical staff for proactive quality improvement initiatives?
Trying to improve performance on metrics used in quality reporting and value-based purcashing?
If you answered yes to any of these situations, Primaris may be just the "lifesaver" you need.
Grab on, we can help!
Primaris can help. We take healthcare data and translate it into actionable quality improvement processes that create the foundation for highly reliable healthcare organizations. Experience and dedication to providing the highest level of quality is what we do best. We provide abstraction services to many hospitals and physicians across the country, performing more than 10,000 abstractions per month. Our services include abstractionof quality measures including, but not limited to: core measures, registry measures, and CMS Web Interface (formerly GPRO) measures. View the full list here.
Outsourcing your data abstraction can save your organization valuable time, not to mention help you avoid these complications and realize true cost savings. It's more than just a staffing solution and shifting your organization's workload to another company. It's about finding a partner, a group of talented, trained and passionate individuals who will work hand-in-hand with your staff to help process your data and improve outcomes.
Read, "Make a Change for the Better, Outsource Your Data Abstraction," to discover some of the benefits of finding a reliable partner for abstraction.
Dedicating resources and proper training is crucial to taming the chaos of a highly complex, time-consuming process that significantly impacts an organization's financial and competitive standing. It's a full-time job, keeping up with constant changes to reporting requirements, but our passion for helping to drive quality improvements in healthcare means that we are committed to keeping our partners up-to-date with existing, new and modified measures.
Contact us today to learn more about Primaris' data abstraction services and how we can help your team swim to success!