This event is now FULL. There is a waiting list available, so you can be added to it by contacting Don Earnheart at don.earnheart@area-b.hcqis.org.
Nursing homes are still awaiting the official launch of the CMS Quality Assurance and Performance Improvement (QAPI) era, but many are already preparing for the rollout of the program. Once the final rule is passed, CMS says facilities must adopt plans that are "ongoing, comprehensive and address the full range of care and services provided by the facility."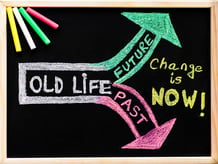 Quality Assurance and Performance Improvement (QAPI) programs must address all systems of care and management; focus on clinical, quality of life and resident choice areas; use evidence to define and measure indicators of quality and set goals; and reflect a facility's unique resident make up and services.
In other words, boilerplate initiatives won't work.
Primaris will be hosting a one-day program to provide a more thorough understanding of the QAPI Process. The event will be free of charge and feature two expert speakers that will help you improve your QAPI program. In addition, four free CEU's will be provided for administrators.
Due to the enormous amount of interest for this program, RSVP as soon as possible to reserve your seat by emailing Don Earnheart at don.earnheart@area-b.hcqis.org.
Date: July 8, 2016
Time: 9:00am to 3 pm
Location: Citizens Memorial Healthcare Foundation Community Rooms
1500 North Oakland, Bolivar, MO 65613
Introduction to QAPI
10:00am to Noon Introduction to QAPI by Alexis Roam, Clinical Consultant, Platinum Healthcare
Quality is the new currency and the ability for an organization to utilize quality improvement methodology that is critical for performance. This session will introduce participants to QAPI and compare it to QA. We will also discuss how some of the changes in various quality metrics, Five Star included, can be improved with your QAPI plan.
Content objectives:
Define QAPI in its actual terms;
Compare QAPI and QA:
Discuss each component of QAPI;
Explore why QAPI and quality matters.
Alexis Roam is a clinical consultant for Platinum Health Care and lead faculty and program manager for the University of Missouri's Leadership Development Academy (ELDA). Alexis has practiced in several roles in health care including a MDS Coordinator, Director of Nursing, and a program manager for Primaris. During her eight years at Primaris Alexis worked with facilities across the state to improve clinical and workplace metrics using adult teaching methods and consultation of quality improvement methodology. As lead faculty for the ELDA, Alexis is responsible for curriculum development and utilizes complexity theory to develop content as well as relevant literature from health care and business. She is also the primary instructor for the program. Alexis continues to work with facilities as a consultant for Platinum Health Care assisting them to improve clinical outcomes.
Lunch will be provided from noon to 1 pm.
QAPI and Quality One – a Great Match!
1 to 3 pm by Jeanne Carlson, Pathway Health
This session will inform participants of the expectations of CMS with respect to QAPI and how to best implement QAPI in their buildings.
Content objectives:
Participants will understand the benefits of implementing QAPI;
Participants will learn the importance of true Root Cause Analysis;
Participants will recognize application of Quality One as a QAPI Tool.
Ms. Carlson has worked in long term care for over 30 years. In the past thirteen years with Pathway Health, Jeanne has proven success with survey preparedness and recovery; and as a speaker across the country on various topics including QIS, QAPI, Preventing Re-hospitalization, and avoiding F-tags during survey. Ms. Carlson has assisted several corporations with education and training in the Quality Indicator Survey (QIS) Process and use of QIS software. Jeanne is an INTERACT Master trainer and enjoys others learn and implement new systems.
You may invite as many as you like from your home, but registration is capped at 230. Please RSVP to Don Earnhart at don.earnheart@area-b.hcqis.org by Friday July 1, 2016 on how many will be attending.