Who is Primaris? Our partners know us, of course, and as our partnership footprint continues to expand from coast-to-coast, the mutual familiarity is also growing. But who are we?
If you're not familiar with The Primaris Story - from our role as a pioneer in healthcare quality in the early 1980s to a leader on the journey to value-based care - check out our ebook here.
The "who" question about Primaris is directly tied to an equally important identifier that is part of our DNA: "What" is Primaris? Quality. You'll see Primaris CEO Richard A. Royer tell us in the video below, "Quality is at the core of who we are and what we do."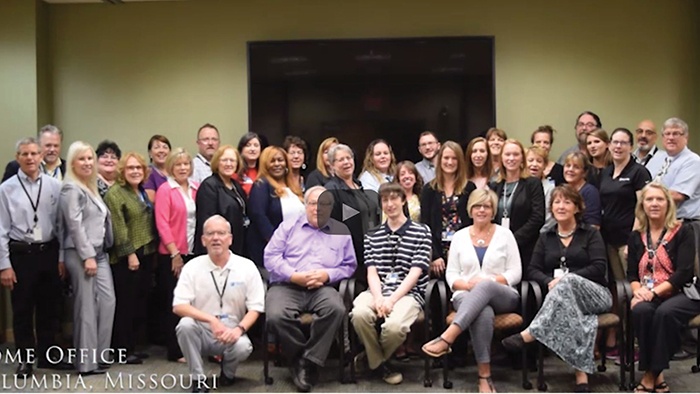 The rest of the "who" answer - always tied to the "what" - is summed up on our website: Primaris is a healthcare consulting firm that works with hospitals, physicians and nursing homes to drive better health outcomes, improved patient experiences and reduced costs. We take healthcare data and translate it into actionable quality improvement processes that create the foundation for highly reliable healthcare organizations. Primaris has more than 30 years of experience advising healthcare organizations on how to improve quality, patient safety and clinical outcomes. As nurses, former clinicians and experienced administrators, our consultants understand what it's like to be on the front line of healthcare.
The video tells you more about our Vision, Mission, and Values, which are listed below.
Vision.
Effective healthcare solutions to enrich quality of life.
Mission.
We deliver solutions that empower providers and patients to improve healthcare quality, costs, outcomes, and patient experiences.
Values.
TIME is valued at Primaris.
Teamwork


We value employees of high integrity that demonstrate honesty and trust in their daily actions with colleagues and clients. We value relationships and a cohesive approach of working together in an environment where all employees are accountable for their actions. We work as a team by helping each other and knowing when to ask for help.

Innovation.


We value an environment that encourages new and creative ideas, thus providing a competitive edge by offering innovative approaches to services. We encourage proactive thinking for more efficient and effective processes. We are driven to be proactive, adaptable, and technologically-advanced to thrive in the ever-changing healthcare environment.

Motivation.


We value an environment that maximizes the potential and growth of both our employees and the organization. We value employees who demonstrate passion through initiative and commitment to achieving higher levels of performance and are flexible to the constant changes in healthcare.

Excellence.


We value an environment that is committed to not only being the best, but delivering the best service to our clients. After all, quality is at the core of all we do. Through our high levels of performance, we exceed client's expectations in our delivery of quality healthcare business solutions.