Registries generate analytics for better decision-making in today's data-driven healthcare world.
As "power users" of many different registries, our team of abstractors have a wide range of experience.
We experience some great registries and some awful registries in our line of work. Some registries can be frustrating, some fantastic and some dreadfully thrown together. We often would love to talk to the people facilitating these registries. Not just for additional questions, but also to provide feedback and work to make the experience more effective and efficient going forward.
When you participate in a registry, do you ever wonder who set the registry up? Who did the work to develop the registry? Who created the questions and did they worry about details such as workflow and user experience? Why do they ask me that question in that way?
Are you drowning in abstraction demands? Click here for a list of registries that Primaris provides abstraction services for.
Recently, Primaris was given the opportunity to assist in the process of making a g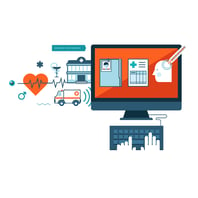 reat registry even better.
A leading registry reached out to Primaris to assist in the testing of the organization's latest release. The registry tracks almost 200 different measures and enables participants to benchmark their practice performance on established measures of quality to that of a National Participation Average.
Working with their dedicated development team, we developed, executed and analyzed a series of test cases that were entered into the new system and tested, ensuring that all related functions behaved as designed. Prior knowledge of the abstraction process, the organization's specialty and clinical experience combined together to create realistic test cases and situations seen by the abstraction team to test the system under "battlefield conditions". Constant feedback was also provided for consideration for the next release.
For us, it provided an insight into the level of thought and care that goes into the data collection, management and usage process. Not to mention, the attention to user experience, intended usage and analysis capabilities.
One of the most gratifying takeaways from the opportunity is that we now use the same registry to help our clients capture existing cases and refine best practices, resulting in improved patient care.