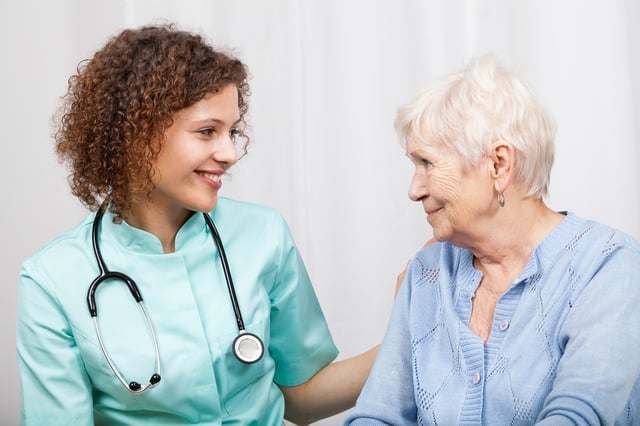 With a November deadline set for nursing homes to have a written QAPI plan in place, there is no better time than the present to begin thinking about how your organization will design and execute its QAPI program. If you think your facility will require outside support in order to develop and carry out a successful QAPI plan, then you want to start looking (pronto) at your options for external QAPI services.
Primaris has three QAPI solutions to meet the varying needs of nursing homes. If your organization has the capacity to do a majority of the legwork and just needs some planning tools, Primaris can supply templates and other materials. On the other hand, if you are looking for full-scale support, Primaris has a solution to cover that, too. Here is a peek at Primaris' QAPI service levels:
Full-Service QAPI
This is a comprehensive QAPI service in which Primaris leads the development of a complete written QAPI plan and a charter performance improvement project (PIP). It involves Primaris providing support across all tasks related to the execution of the PIP for an entire year. This service includes both onsite and remote support, and it is designed to give nursing homes everything they need to provide better care and improve the quality of life for residents.
Assisted QAPI
This intermediate program is designed for nursing homes that want to work jointly with a knowledgeable partner to design and execute a QAPI program. Primaris provides assistance with QAPI plan development and revision, data review, training readiness, PIP planning and more. This program aims to provide support in areas where nursing homes commonly struggle with QAPI planning and implementation. It also enables facilities to comply with regulations and experience the benefits that come with establishing an effective QAPI program.
Do-It-Yourself QAPI
This program gives self-sufficient nursing homes tools and training that will keep their QAPI programs on track. Primaris provides a QAPI plan template along with guidance and directions via phone consultations. This allows nursing homes to ask questions and rely on expert advice so they can be confident in their QAPI planning and execution efforts.
Check out our solution sheet for additional details about Primaris' QAPI solutions.
*Some services under this arrangement may not be available in Missouri. Contact us today for more detail.
QAPI is more than a plan. It is a complete culture change. Learn more with this white paper: Quality Initiatives: Building a Consistent and Effective QAPI Program It truly takes a constant focus on quality and improvement. Even after organizations take the first few steps, and they put together a plan, there are still a lot of questions that need to be answered about how to make quality improvement ongoing.
This is a main reason why nursing homes may want to consider finding a consultant to help them with QAPI. There are many other reasons why nursing homes choose Primaris, specifically, to guide their QAPI efforts – like the fact that quality improvement has been a cornerstone of Primaris for more than 30 years.
To learn more about Primaris' track record of helping healthcare organizations make strategic, data-driven quality improvements, and to find out how we can help with your QAPI needs, contact us today.