Is technology heralding a new era in healthcare where the traditional office visit might become a thing of the past?
Likely so, says Primaris CEO Richard A. Royer. Royer was quoted in a healthcare technology-focused article that has now appeared in a dozen publications and health IT newsletters. Questions and possibilities of the role of big data and digital health management were a central focus of last week's HIMSS 18 conference in Las Vegas.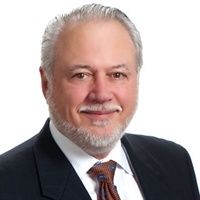 In his HIMSS keynote address, former Google CEO Eric Schmidt warned attendees that the "future of healthcare lies in the need for killer apps." But, he also cautioned that the transition to a better digitally connected health future isn't just one killer app, but a system of them working together.
One new app allows for the management of support tracking for wellness visits, provides a physical assessments guide through preventative exams, and maps out the risk factors for potential diseases for patient follow-up visits.
Meanwhile, the article that quoted Royer also pointed out the need for interoperability of the IoT – the Internet of Things – not just for electronic health records (EHRs). The article was authored by Dr. Donald Voltz, medical director of the Main Operating Room at the Aultman Hospital, Department of Anesthesiology.
The article states, "Healthcare IoT is changing long standing practices and protocols. New requirements are driving health IT priorities and new procedures are emerging. Convergence in the health care sector is accelerating the need for IoT interoperability, not just for EHRs, but also across clinical, financial, and operational systems. This need is also challenging and changing one of the biggest traditions in healthcare — the doctor-patient medical visit.
Royer explains financial realities of value-based care incentives
"In the past, patients would simply make appointments to visit their physicians, but now we have IoT and the popularity of apps for Annual Wellness Visits (AWVs) and the growing need for chronic care treatments caused by the opioid epidemic and other behavioral health issues. These trends are causing physicians to be the ones actively pursuing patients, but with both sides reaping the benefits. This new approach to the traditional doctor-patient relationship enables patients to receive better care while clinics and hospitals build up a roster of new and potentially long care patients."
Royer reiterated the need for a new approach.
"Integrating EHR data and using bi-directional patient information flow technology to enhance patient care is the goal of healthcare institutions," Royer said. "If you can do that while driving revenue through population programs like AWVs and behavioral health services, you are moving healthcare forward. If that requires changing the traditional office visit, so be it."
The annual wellness visit: A win-win for providers and patients
The article continued: While the doctor-patient relationship is evolving, hospital systems and physicians must still derive revenue which is at the core of that relationship. Be it via an office visit that occurs in person, over a telemedicine channel, or passive data stream from personal health technology, information will continue to expand and be used to enhance the care delivered.
The article appeared in Health Data Answers, Healthcare Business Today, Health Data Management, Health Data Management Newsletter, Health Zone Tech, Electronic Health Reporter, Health IT Outcomes, EMR Industry, HealthCare Guys, Health Data Answers, IoT Evolution Health, and Open Health News.