Primaris CEO Richard A. Royer has authored a pair of articles – one chronicles the shift to value-based care, the other breaks down the health data life cycle - that were featured in two publications last week.
EMR Industry and The Healthcare Guys both published "The Alphabet Soup of Value-Based Care Began Bubbling 40 Years Ago" and "Keys to Success in Value-Based Care: 7 Stages of the Health Data Life Cycle."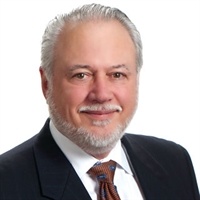 In the "Alphabet Soup" article, Royer explains that today's reality of value-based care has its roots in events and initiatives from the late 1970s.
From the article:
"The head-spinning changes occurring in healthcare's seismic shift from fee-for-service reimbursement to value-based care payment models has led to an ocean of patient and health data, along with an alphabet soup of colorful acronyms. Surely, the change has been rapid – and frequent – and a challenge for physicians and nurses, administrators, and the entire roster of clinic, health system, and hospital staffs.

So fast, it seems, that it's easy to image the change began occurring overnight, as if it crept up on us under cover of darkness, looming in the pre-dawn shadows and waiting to pounce at first light. No doubt some may dismiss that description as too ominous and over-dramatic; others will certainly nod in agreement.

But let's step back for a moment, take a breath, and see the road we've already traveled, because the truth is, we've been headed towards value-based care for a long, long time." Read the full story.
In the second article, Royer introduces the "7 Stages of the Health Data Life Cycle" by comparing the urgency of today's clarion call, "It's 2018, do you know where your data is?" with the late 1960s public service announcement, "It's 10 p.m., do you know where your children are?" Read the full story, "Keys to Success in Value-Based Care."
Royer also now has a blog page at The Healthcare Guys. Visit his blog here.
For more timely insight about the rapid changes in health care, quality reporting, and reimbursement rules, tune in to the Quality Talk podcast, Episode 35, "Disruption in health care: The new normal," for Royer's observations.
From the Quality Talk podcast:
Tumultuous change is well under way in the healthcare industry, barreling full speed ahead towards data-driven, value-based care delivery and payment models that aim for higher quality and lower cost. The disruption from the CMS-led MACRA/MIPS implementation to vertical mergers among retailers, insurers, healthcare providers, pharmacies, and information technology might be head-spinning, but it's the "new normal." Listen here.