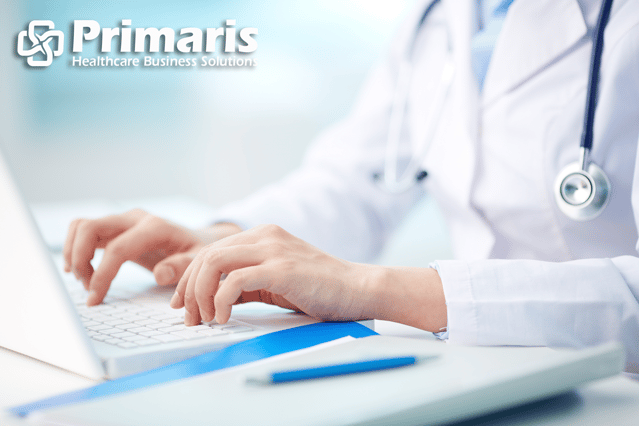 Like most clinicians and healthcare leaders and executives, you've been spending time trying to absorb information about the Quality Payment Program (QPP) and the Merit-based Incentive Payment System (MIPS). Hopefully, you're more familiar with the program, what it is, and how it affects your Accountable Care Organization (ACO), health system, or practice.
The requirements for participating in MIPS were somewhat lenient in 2017 – the only requirement for avoiding a negative payment adjustment was simply to submit some data. The Centers for Medicare and Medicaid Services (CMS) referred to 2017 and 2018 as "transition years" for MIPS. If you want to go further in 2018 and work to optimize your scores and maximize your payments, now is the time to start planning. Here are two suggestions on where to begin:
Check your MIPS eligibility.
Before you begin working to optimize MIPS reimbursements, you first need to confirm whether you are eligible for the program. When MIPS launched at the beginning of 2017, the QPP stated that providers would be expected to participate in the program they practice as either a physician, physician's assistant, nurse practitioner, clinical nurse specialist, or certified registered nurse anesthetist AND bill more than $30,000 in Medicare Part B annually, and have more than 100 patients who are enrolled Medicare Part B beneficiaries. However, CMS later proposed amending eligibility requirements so that clinicians or groups with less than $90,000 in Part B allowed charges and less than 200 Part B enrolled beneficiaries would be exempt.
It is important that you understand the guidelines and know whether you are eligible and expected to participate. If you are uncertain of the current requirements, or you are unsure if you need to submit performance data during a calendar year, you can quickly verify your eligibility status by entering your 10-digit National Provider Identifier (NPI) number on the QPP website.
Decide whether you will participate in MIPS as an individual or part of a group.
If you are participating in MIPS, you will need to decide whether to submit data individually or as part of a group. Clinicians participating in MIPS can report as individuals and be evaluated on their own performance, or as part of a group and earn a payment adjustment based on the group's overall performance. Group participation requires advanced registration.
Also, you can look into the possibility of joining a virtual group. This option was not available for the first QPP reporting year, but it is something CMS has added to offer more flexibility to providers. The virtual group reporting option may be appealing if you are a small or solo practitioner, because it allows you to join together "virtually" with other providers regardless of your geographic location.
If you need help with either of these steps, get in touch with a Primaris representative. We can help you determine your eligibility, offer information about the differences between the MIPS and Alternative Payment Model pathways of the QPP, discuss our data abstraction services, and help you weigh the benefits of different reporting options for your practice.