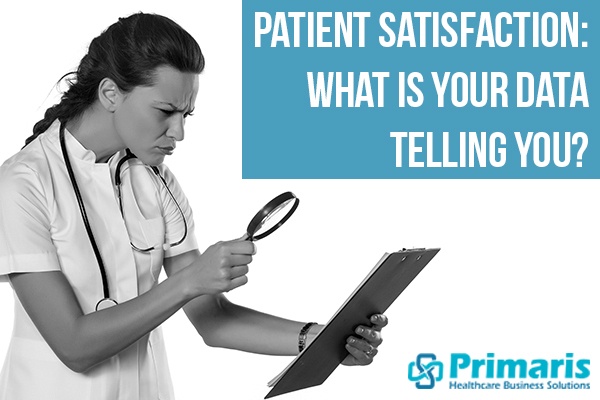 How do you define a patient's experience? Is it a smile from the front office staff during check-in? Is it the physician's bedside manner? Is it the wait time before being taken to the exam room? Is it the ease of scheduling appointments online?
Perhaps all or none of these things matter to your patients, but in today's healthcare environment you need to know – because patient satisfaction is tied to revenue. Fortunately, there are clues in your data to help you provide positive patient experiences. Your job is to find those clues and use them to improve patient care.
The goal of that detective work is retaining more revenue and maximizing reimbursements.
The Satisfaction and Revenue Connection
The consumerization of healthcare isn't off in the distant future; it's here now. Consumers today have more choices than ever before, both in healthcare and in other industries. Outside of healthcare, buyers know that if a company doesn't "wow" them they have the option to shop elsewhere. So how does this translate to healthcare -- where the service isn't a trendy new gadget, but rather the existence or absence of quality medical care?
The reality – as in other industries – is that patients are choosing providers that meet and exceed their expectations. If patients feel the service they receive or their health outcomes are subpar, they will go elsewhere for care. And, chances are, they'll do this after they tell others about their unsatisfactory healthcare experiences. The effects of negative word-of-mouth reviews and patients jumping ship are obviously harmful for providers, and damaging to your revenue picture.
Using Data to Improve Patient Satisfaction
Prior to the healthcare industry's migration from volume (fee-for-service) to value-based care, providers could just go through the motions of collecting data and submitting it for reporting. But today, medical teams need to take things further and do more with their data. Insights from data should be used to improve patient experiences.
Hospitals, for example, can start by looking at the patient satisfaction data from HCAHPS surveys, and using it to create performance improvement initiatives. Not only will this ensure that the patient satisfaction issues that affect quality scores and reimbursements are addressed, but it will enable providers to deliver the types of experiences patients want and need. Survey data is just one place where providers can look for key insights. EMR data, for example, contains valuable information that medical teams can use to do things like:
Establish performance baselines.
Perform root cause analysis.
Understand patient populations.
Learn about the effectiveness of clinical and organizational processes.
Accessing data insights is a challenge for a lot of healthcare teams – either because they are not well-versed in data abstraction and analysis, or they do not have resources available to perform these tasks. Partnering with a knowledgeable company that offers solutions for capturing, analyzing, and using data, is a smart way to put an end to data struggles. Primaris meets that description.
Consumerization is now part of the healthcare landscape. Providers must embrace this new reality and use data to deliver satisfactory patient experiences. Otherwise, providers will have difficulty retaining revenue.