Every day is patient safety day. Or it should be. That's what leads us to the theme of this year's Patient Safety Awareness Week happening March 13-19, 2016. According to the National Patient Safety Foundation, one in ten patients develop a health care acquired condition during hospitalization.
The Center for Patient Safety (CPS) is joining the United for Patient Safety initiative along with thousands of other healthcare professionals across the nation. Safe care is CPS's focus 24 hours a day, 7 days a week, 366 days a year, so they are helping to raise awareness by providing tools and resources for improving patient safety efforts. You don't want to miss out!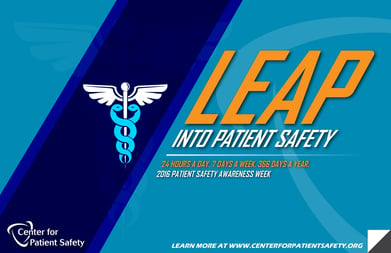 How can you and your organization participate?