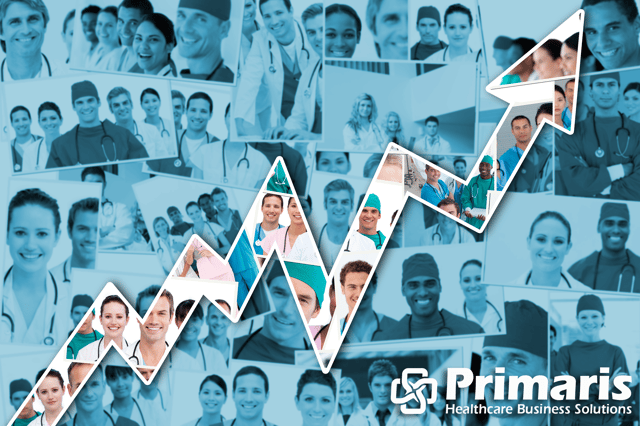 How can I optimize my MIPS score?
If you've asked this question, you're not alone. The Merit-based Incentive Payment System (MIPS) is brand-new, so most eligible clinicians are also asking that question. When planning a strategy to optimize your score, it is important to consider the MIPS performance categories and how they are weighted.
The MIPS categories used to calculate performance scores and payment adjustments are: Quality, Improvement Activities, Advancing Care Information, and Cost. Achieving a MIPS performance score that will enable you to earn a positive payment adjustment requires strategic planning. The four MIPS performance categories are each weighted differently, so it is necessary to understand the formula. For the program's first performance year the formula was set at:

Quality – 60% of MIPS score.
Advancing Care Information – 25% of MIPS score.
Improvement Activities – 15% of MIPS score.
Cost – 0% of MIPS score.
Focusing on Quality.
The percentages assigned to each category will change, especially when Cost is figured into the score in future years, so it is important for providers to know how the categories are weighted and prioritize performance improvement activities accordingly. It's also important to know there's a distinction for Track 1 ACOs when it comes to MIPS reporting categories.
Because the Quality category makes up the largest portion of the MIPS score, this is a great place to begin when planning actions to optimize scores. Providers have the ability to choose the quality measures they want to be evaluated on, but in most cases a provider must submit data for six quality measures for a minimum of 90 days. And one of those measures should be an outcome measure if applicable. If you are deliberate about selecting your measures, you can optimize your Quality score. When choosing what quality measures to report, consider these questions:
For potential measures, what level of performance is required to earn high scores?
In what areas are you most likely to meet or exceed historical benchmarks?
Which measures are most relevant to your practice and patient population?
What measures have you reported on in the past for the value-based payment programs?
For which measures do you have sufficient data available to submit for the required length of time?
What are your practice's strengths and the areas in which you typically perform well?
What measures offer opportunities to earn additional bonus credits for submitting data?
Caution: Reporting pitfalls.
As you work to optimize your score in each of the MIPS categories, it is important that you also are aware of the reporting pitfalls that could jeopardize your ability to earn maximum payments. Failing to submit any required reporting data automatically results in a negative MIPS payment adjustment. Providers need to at least submit some data in order to avoid penalties. To earn the maximum payment adjustment amount, you need to fully commit to tackling data collection and reporting.
Common reporting struggles teams face include:
Capturing the right data that is needed for reporting; pulling data in from various sources.
Knowing which reporting method or mechanism to use in order to achieve the best results.
Learning how to correctly submit data through specific channels, like data registries or the CMS Web Interface.
Finding time for staff to perform reporting tasks.
Abstract and report, but who has time?
Providers need to put processes in place that enable them to overcome reporting challenges and meet all reporting requirements and deadlines. This could involve assigning chart abstraction, quality checks, data analysis, and reporting tasks to a dedicated group of staff members. Or, it may involve outsourcing MIPS reporting. Either way, reporting tasks (like abstraction) need consistent attention, otherwise work will pile up and providers risk missing reporting deadlines.
While the movement to MIPS condensed multiple programs into one, it also created more pressure for providers to complete reporting correctly and earn a score that will result in a positive payment adjustment. And that means providers must adjust how they think about and approach reporting. If your goal is to do what's necessary to manage reporting, score well and maximize reimbursements, then you need to put smart reporting solutions in place so you can comply with requirements and then focus on optimization strategies.