A lazy, carefree float trip on one of the Midwest's meandering rivers was memorable for a lot of good reasons, but mostly for the decision that one canoe team of co-workers made to challenge the rapid, churning current on the left side of the gravel bar.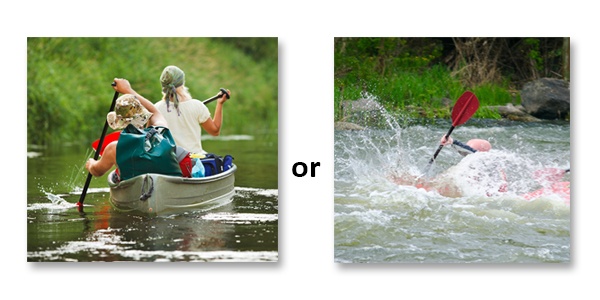 To the right, the river slowed to a crawl and flattened out. Those of us who opted for the more serene route would have to portage – carry or drag our canoes maybe a few dozen feet to a spot where the water would again raise all boats.
The scenario paints a vivid image of the course that health care is charting today. Navigating turbulent waters and the imperative to act quickly, wisely and safely, are nothing new to our industry. But now the changes and challenges are occurring even more rapidly, appearing sometimes as boulders in the current that sweep us along toward the ultimate destination of value-based care: providing quality care with better outcomes for less cost.
The healthcare stakes are high
Unlike our canoeing coworkers who risked getting soaked - and possible injury - the stakes are higher for our health systems, physician groups, nursing homes and others that must meet new or impending regulations that could have a significantly adverse effect on reimbursement and reputation.
For the canoe floaters who decided to portage, teamwork made the heavy lifting much less burdensome. Most were indifferent to the two daredevils who insisted they had the skill to challenge the churning water where the river angrily carved away at the bank - roiled even more by a truck-sized wad of roots, limbs and debris.
One of our senior-most colleagues – he should know, right? – declared to his rowing partner, "Hug the bank!," loud enough to let us all know that, in fact, he did know best. Though no one followed, a few of us stayed behind to watch, knowing that "hug the bank" was the worst-possible choice.
In the blink of an eye, the canoe-mates regretted their haphazard decision. They flipped over before reaching the bank, but luckily for them, the water was barely belly deep. Our "hug the bank" expert emerged from the drink victoriously hoisting his metal, dry cigarette case. His prescription sunglasses, however, went swimming forever.
Although the canoe-dunking story might prompt a grin, our healthcare teams know that the comparison to the often-unpredictable rapids they must navigate is no laughing matter. The almost daily-evolving alphabet soup of regulations and organizations – MACRA, MIPS, ACOs, APMs (and Advanced APMs), QIN-QIOs and PSOs, QAPI, EHR, PQRS, TCPI, CAHPS and more – is enough to sink the spirits and passion of even the most seasoned healthcare professionals.
The rapid onset of quality improvement initiatives and the edict to manage population health – not just individual patients – also carries financial pain or gain. Your health system or practice doesn't really have the option to simply stay the course. You can't afford to.
First of all, identify the boulders in the stream and – just take our word for it – don't "hug the bank." After all, Primaris has over 30 years of experience helping healthcare organizations meet and exceed changing regulations. We can come along and help with the heavy-lifting to ease the burden.
Shifting focus toward quality
Moving away from a health care delivery system that emphasized the volume of care – hospital patient days, emergency department visits, surgeries, diagnostic tests and other procedures – to a system that requires quality outcomes via new models of coordination of care to reduce hospital readmissions, among other things, is a task that few can achieve on their own.
For instance, the proliferation of registries as a way to manage and track population health requires a head-spinning amount of data abstraction. We know that clinicians and their staffs have more pressing obligations when it comes to providing patient care. And when data abstraction is done in-house, the duty often is assigned to select few, which means less consistency and gaps – and possibly missed reporting deadlines - when there is turnover or absences.
Our previous blog, "Registry Abstraction: Tracking Down the Missing Data," discusses strategies for tracking down key data and staying on track.
Registries also have unique credentialing requirements, making it even more impractical for staff members to maintain certification and attend continuing education. In both the short- and long-term, data abstraction is time-consuming. That means "costly."
Healthcare is charged with transitioning away from the acute care setting – at the hospital to treat chronic illness – to clinics and other appropriate settings where there's also a sharp focus on preventing chronic illness. To meet that fundamental expectation, our professionals must be able to deliver that quality care, not tethered to charts and records full of data.
Select an experienced partner
As healthcare leaders wisely evaluate this crucial crossroads, they must decide whether to seek a partner to either portage or navigate the rapids with confidence. That's where we come in.
At Primaris, we know where the boulders, root-wads and limbs are. (We have an 18-page handbook of abbreviations and acronyms). We've been navigating these changes for a few decades now, we know the importance of comprehensive – and accurate – data registry, and we stand ready to become the team member that takes on that task for you, freeing up the rest of your team to pursue quality care with better outcomes at less cost. Contact us today for your free 30-minute consultation to learn how we can provide support.