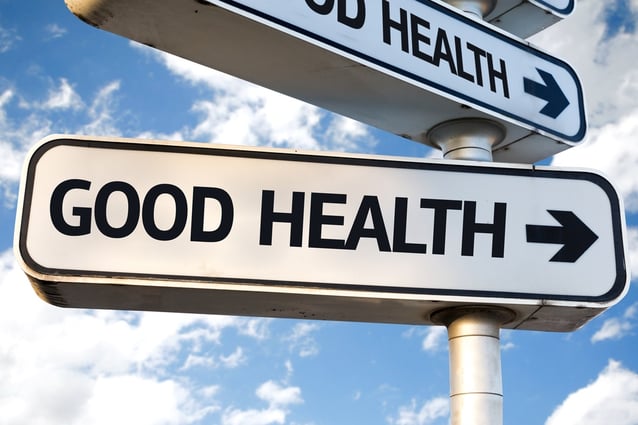 As time runs out on 2017, we're revising a post that we presented just three months ago as clinicians and physician practice executives and administrators were faced with picking their pace to meet MIPS quality reporting standards. Now that there's less than a month to go before quality reporting becomes a reality, it's again an ideal time to remind ourselves that revenue increases - or financial penalities - are not the only reasons to optimize MIPS scores.
_______________________________________________
With the advent of the Medicare Access and CHIP Reauthorization Act of 2015 (MACRA) and the move from healthcare volume to healthcare value, providers are trying to determine how the change will affect their practices and their patients.
Included with MACRA is the Merit-based Incentive Payment System (MIPS), which replaced the previous Meaningful Use and Physician Quality Reporting System and electronic health record (PQRS and EHR) programs. Most providers involved in those programs already have a leg up on MIPS, but not a full understanding of the ramifications of their MIPS scores.
If we look back, we understand that the Centers for Medicare and Medicaid (CMS) has used a phased approach to incentivize providers to implement EHR systems and to use them in a meaningful manner.
Phase I: Positive Incentive.
Beginning in 2011, if providers achieved Meaningful Use, which meant that they achieved all of the measures at the required levels, they would receive a monetary incentive from CMS to help offset some of the cost of implementing EHR systems. This was an all-or-nothing approach, which meant the providers had to achieve all of the required measures to achieve Meaningful Use. If the providers missed only one of the measures, they would receive a negative payment penalty to their Medicare Part B payments from CMS two years later.
Phase II: Negative incentive.
In 2015, the positive incentive changed to a negative incentive. If providers achieved Meaningful Use they would not get a negative penalty nor would they receive any monetary incentive. But, if they failed to meet Meaningful Use, they would receive a negative penalty to their Medicare Part B payments two years later.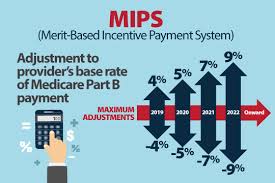 MIPS
With the advent of the MIPS program in 2017, measures and incentives switched from an all-or-nothing to a value-based approach. It was no longer necessary to meet all measures at required levels. Instead, Medicare Part B payments are now based on the level of the measures achieved, which translates into a MIPS score.
Providers can opt to try to maximize their MIPS score and thus maximize the amount of Medicare Part B payments, or they can just get by and achieve a minimal score and avoid any negative payment penalties two years later. However, it is important to be aware of and to understand all of the important ramifications that may result from low MIPS scores.
Revenue.
Of course the most obvious reason that a provider might want to achieve a high MIPS score, and the reason providers think of first, is revenue flow from Medicare Part B billings. This can be an outstanding way to increase the amount of Medicare payments to the practice while improving the quality of patient care.
Professional status.
CMS is planning to publish providers' MIPS scores, which means that providers and patients can view and determine a provider's quality compared with other providers in the country. It is a certainty that no providers will want to show up at the bottom of this quality list.
Patient provider selection.
Patients will be able to see the provider comparison list and may use it to select providers and/or may even use it to de-select providers in some cases. If a provider is looking to increase her patient population, a high MIPS score may assist in this, but a low MIPS score may deter some patients.
Provider value.
If a provider is looking to make a move to another clinic or to a hospital, a high MIPS score may be a real asset. Clinics and hospitals will most likely evaluate the MIPS score of any new provider they may want to add to their staffs. Certainly, if multiple providers are competing for a single position, the MIPS score could be a factor in comparing the providers.
Clinic value.
If a clinic is trying to sell the practice to a larger clinic or to a hospital, the MIPS scores of the providers in the clinic may become a factor. If most or all of the providers have achieved high MIPS scores, it may show that the practice values quality and patient care and strives to continuously improve its services. On the other hand, if most of the providers have low MIPS scores, it may indicate otherwise.
Legal issues.
A recent article indicates that the MIPS score can even become a factor in certain legal situations. An EMR Advocate, Inc. article dated Sept. 5, 2017 stated: "Let's say you are defending a provider who is being sued for malpractice. What if your provider client has a low MIPS score, say 23, and this is allowed to be entered into the proceedings. All the other side would have to do is point to the defendant's MIPS score and the definition of the score as described by CMS. Not looking so good for your client. On the other side, if a medical expert witness is on the stand and happens to have a high MIPS score, it would point to credibility." This will probably be a rare situation, but it is possible and is simply another reason why the MIPS score is important.
All of this goes to show that it is critical that providers start now to continually strive to improve quality in the healthcare that they provide and to maximize the scores they achieve with MIPS. It certainly determines the level of CMS funding for Medicare Part B submittals, but it can also have other ramifications that are not so evident at first. There is no question that high MIPS scores will be a true asset and a priority for providers.