As we saw in the final Medicare Access and CHIP Reauthorization Act (MACRA) rulings the beginning of this month, there were some changes made to performance categories. Several of those changes took place to the Clincical Practice Improvement Activities (CPIA).
For starters, the name has been changed to Improvement Activities (IA). Not to mention, CMS has actually made it easier to participate in IAs. You now only have to complete two of the twenty-point activities. Prior to this, you were required to complete six.
Who's Participating?
Well, all Merit-based Incentive Payment System (MIPS) eligible clinicians (EC) participating as a group or as an individual will still be eligible to participate. Your IAs will make up fifteen percent of your total MIP performance score.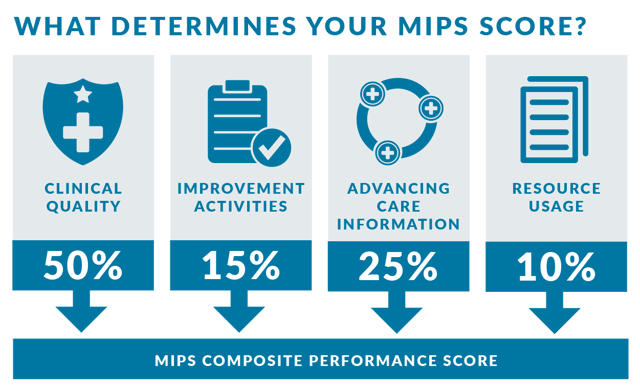 How do you participate?
It's simple; you are able to choose from the nine different weighted subcategories of IAs that best suits your practice totaling 40 points. However, there is special scoring for non-patient facing ECs and groups, small practices (15 or fewer professionals), and practices located in rural areas and geographic health professional shortage areas (HPSA). In these cases, the total IA required are reduced to 20 points. Choose one high-weighted or two medium-weighted activities. Here are the subcategories to choose from:
1.Expanded Practice Access
2. Population Management
3. Care Coordination
4. Beneficiary Engagement
5. Patient Safety and Practice Assessment
6. Participation in an APM, including a medical home model
7. Achieving Health Equity
8. Emergency Preparedness and Response
9. Integrated Behavioral and Mental Health
Once you have chosen the categories that you feel best suits your practice you will want to make sure that you are totaling the 40 possible points needed for participation. View this list to select the activities that best suit your practice.

Final Takeaways from the Final Ruling
You have a minimum selection of one IA from the 98 options listed here.
Activities are categorized as "high- or medium-weight", earning you ten or 20 points each.
Full credit participation consists of 40 total points for 2017.
You receive full credit for a patient-centered medical home, a medical Home or a comparable specialty practice. Alternative Payment Models (APMs) also receive full credit for 2017. You can view a list of eligible APMs here.
For small practices, rural practices located in geographic HPSAs, and non-patient facing MIPS ECs, the requirements are reduced to only one weighted or two medium-weighted activities.
As MACRA continues to move forward and we adapt to new payment models, changes will continue to occur. The best thing your team can do is be engaged by staying up-to-date and educating yourself with the resources provided.