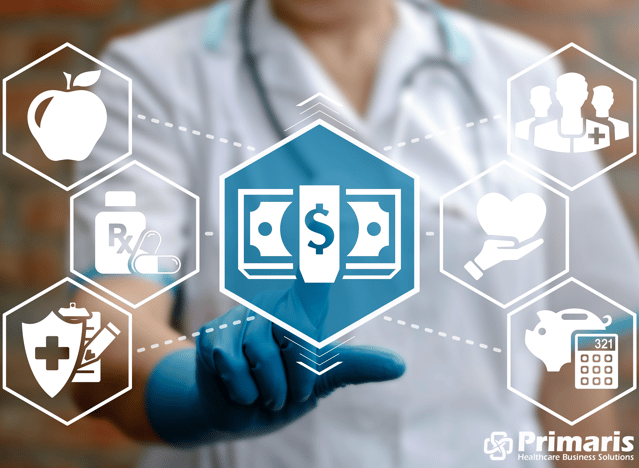 Clinicians continue to review and analyze the final rule for the second year of the Quality Payment Program, which was announced two weeks ago. Keep in mind that the first two years of the QPP's Merit-based Incentive Payment System, or MIPS, are seen as "transition years" – 2017 and 2018. Based on the final rule from Centers for Medicare and Medicaid (CMS), here are a few of the MIPS changes we that are coming.
Full year reporting period. CMS has lengthened the MIPS quality reporting period from an optional 90-day period to one full year. Clinicians were allowed to select a 90-day period, berginning no later than Oct. 2, for 2017 reporting. In 2018, all quality reporting periods begin Jan. 1.
Cost performance carries a 10 percent weight.
Of the four categories in MIPS scoring, cost had a zero percent bearing on first year scores, and there had been indication that cost would continue to be zero weighted in year two. CMS officials said that a 10 percent weight in the cost performance category is to ease the transition to a 30 percent weight for the cost of care in 2021.
CMS said it is trying to prepare clinicians for a more robust program in year 3 and for participation in APMs.
An increase in the low-volume threshold.
For year one, physicians were expected to participate in the QPP if they billed more than $30,000 to Medicare and provided care to more than 100 Medicare patients. In year two for 2018, the low-volume threshold increases to $90,000, or equal to 200 exempt providers that bill less than $90,000 or serve fewer than 200 Medicare Part B patients.
The addition of virtual groups.
his is an option that allows eligible clinician Tax Identification Numbers or TINS (10 or fewer) to join together and report as a group. Every member of a virtual group would be required to participate in MIPS.
Opportunities to earn bonus points to boost your score.
CMS is offering bonus points for some of the more challenging performance areas. This will include the chance to earn bonus points for caring for complex patients, being from a small practice, or using a 2015 edition Certified Electronic Health Record Technology, or CEHRT.
Take steps for successful reporting.
There have been several indications that CMS is working to give providers more options for participating in both the MIPS and Alternative Payment Model pathways of the QPP. That's good news. If you will be eligible to participate in the QPP in 2018, here are a handful of suggested actions you can do to set yourself up for success:
Watch for updates to the program's guidelines, and research which participation options are the best fit for you and your team.
Determine what internal resources you will needed to manage workflow changes that are necessary for maximizing your scores.
Get serious about operational efficiency.
Continue pushing for advanced use of a certified EHR.
Become more skilled at using data to drive patient care.
Work to improve population health management.
If you will be participating in the Quality Payment Program in 2018, be sure to follow Primaris for updates on program requirements and how they will affect your practice.