The data submission period for the 2017 Merit-based Incentive Payment System (MIPS) closed Tuesday, April 3. The Centers for Medicare and Medicaid Services (CMS) is currently in the process of reviewing all the data submitted.
CMS officials issued an online statement Wednesday that thanked "all of the clinicians who submitted their data, as well as the qualified clinical data registries, qualified registries, EHR vendors, and other organizations that submitted 2017 MIPS data on behalf of clinicians."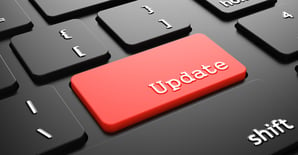 MIPS preliminary feedback available.
If you submitted data through the Quality Payment Program website, you are now able to review your preliminary performance feedback data. Clinicians should keep in mind, however, that this is not a final score or feedback.
RELATED: Optimizing MIPS Scores - What's Your Strategy?
Final scores and feedback will be available July 1. Between now and June 30, scores could change based on the following:
Special status scoring considerations (example: Hospital-based clinicians).
All-Cause Readmission Measure for the Quality category.
Claims Measures to include the 60-day run out period.
CAHPS for MIPS Survey Results.
Advancing Care Information Hardship Application status.
Improvement Study participation and results.
Creation of performance period benchmarks for Quality measures that didn't have a historical benchmark
For more information about final scores and feedback, and how to apply for an EIDM account, see the complete Primaris news release here. For details about how Primaris helps its partners with MIPS pain points - from Advancing Care Information and Improvement Activities to data abstraction needs - see this link and our ebook, "Climbing Mount MIPS."
---
Providers must be ready now for new Medicare numbers.
The Centers for Medicare and Medicaid Services has started mailing newly-designed Medicare cards with the new Medicare Beneficiary Identifier (MBI), or Medicare Number.
People enrolling in Medicare for the first time will be among the first to get the new cards, no matter where they live, so providers must be ready now to use the new numbers. Current Medicare beneficiaries will get their new cards on a rolling basis over the coming months.
During planning, CMS adjusted its mailing strategy to make sure the agency was mailing the new cards to accurate addresses while also protecting current Medicare beneficiaries and their personal information.
Related: Holy MACRA! New Medicare Cards Are Coming, Too
"We're working on making our processes even better so we're using the highest levels of fraud protection when we mail new cards to current Medicare beneficiaries," CMS said in a news announcement. "Over the next few weeks, we'll be done with this additional work so we can mail new cards to current Medicare beneficiaries."
For more information about an important webinar with further details about the new Medicare cards and numbers, see the rest of the Primaris news release here.
Additional details about the new Medicare cards and a variety of other Medicare-related topics are the focus of a "Coffee With CLAIM" episode of the Quality Talk podcast, available here.