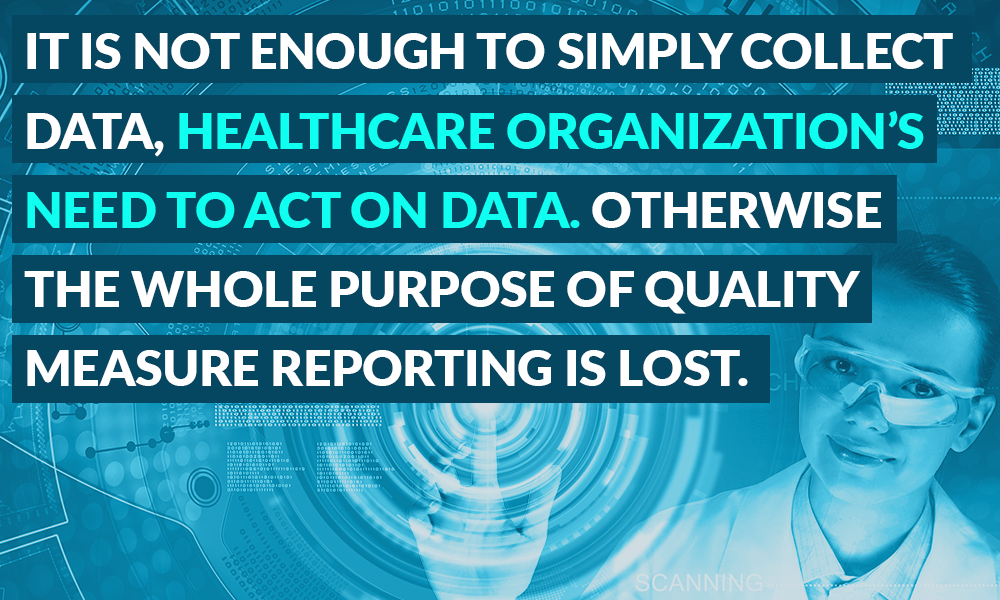 Healthcare providers put a lot of time and effort into quality reporting. But are they spending too much time mining patient data and prepping it for reporting? Unfortunately, healthcare teams often admit that after they pour time and resources into data abstraction and quality reporting, they don't have anything left in the tank – so they don't ever use the data they compiled to make quality improvements. To point out the obvious, this defeats the purpose of mining data and gathering insights in the first place. Sure, reporting is done in part to earn reimbursements and protect against negative payment adjustments. But it is also intended to help healthcare providers identify and capitalize on improvement opportunities. There needs to be a connection between quality reporting and quality improvement. All of the time and energy spent on reporting must drive improvements, otherwise it is wasted.
In 2016, researchers from Weill Cornell Medical College reported that medical practices spend an average of 785 hours per physician and $15.4 billion annually on quality measure reporting. Those figures help shine a light on the amount of time and money that goes into quality reporting. The process of abstracting data from medical records and sending it to Medicare, a registry or a private payer, is tedious. So tedious that healthcare teams sometimes throw in the towel and move on as soon as quality measures are submitted.
The point here is not that data abstraction isn't important. Having reliable data is critical for quality improvement. In fact, if you are a regular reader of this blog you know that we sometimes sound like a broken record when it comes to touting the value of accurate data. So, we are not suggesting that healthcare teams marginalize the importance of abstraction. However, it is essential for healthcare providers to find ways to make room for data-driven quality improvement projects alongside abstraction and reporting.
Organizations that find they have exhausted their available time and resources mining data and submitting it for reporting should consider how they might be able to take advantage of external help by:
It is not enough to simply collect data, healthcare organization's need to act on data. Otherwise the whole purpose of quality measure reporting is lost.
What have you done to connect quality reporting and quality improvement? Do you have any tips to share? If so, leave a comment below.