When the leading causes of death in the United States can be prevented, we should focus on preventive care. It's only logical.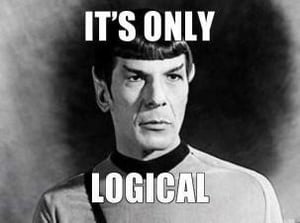 Chronic diseases are the leading cause of death and disability in the United States, according to the Centers for Disease Control and Prevention. Heart disease and cancer are the nation's top two killers. Another mostly-preventable disease, diabetes, is No. 7 on the list.
Heart Disease Stats and Prevention Facts
According to the American Heart Association:
Cardiovascular disease (which includes heart disease, stroke and other cardiovascular diseases) is the number one cause of death in the United States, killing nearly 837,000 people each year.
Cardiovascular diseases claim more lives than all forms of cancer combined.
About 2,300 Americans die of cardiovascular disease every day, an average of one death every 38 seconds.
About 92.1 million American adults are living with some form of cardiovascular disease or the after-effects of stroke.
READ: Primaris CEO Highlights Challenges, Costs of CVD
Smoking cessation is an important preventive measure. Smokers are twice as likely to suffer heart attacks as non-smokers, and they are more likely to die as a result. Smoking is also linked to increased risk of stroke. The nicotine and carbon monoxide in tobacco smoke damages the cardiovascular system.
Getting a patient's diet under control can keep heart problems at bay. Diet is a leading cause of high cholesterol, and nearly 60 million Americans have high cholesterol levels. The higher the blood cholesterol level, the higher the risk of coronary heart disease.
Losing weight makes the heart's job easier. Excess weight causes extra strain on the heart; people who are overweight are more likely to develop heart disease and stroke, even if they have none of the other risk factors. Yet, some two-thirds of Americans over age 20 are obese.
Cancer Stats and Prevention Facts
According to Cancer.org:
About 1,658,370 new cancer cases were diagnosed in 2015; some 2,73 million were expected to be diagnosed in 2018.
In 2018, about 610,000 Americans are expected to die of cancer, up from 590,000 in 2015, though the overall rate (per 100,000 individuals) has declined.
Cancer is the second most common cause of death in the US, exceeded only by heart disease, and accounts for nearly 1 of every 4 deaths.
The World Cancer Research Fund has estimated that up to one-third of the cancer cases that occur in economically developed countries like the U.S. are related to overweight or obesity, physical inactivity, and/or poor nutrition, and thus could also be prevented.
Just over one third of all cancers are linked to tobacco use. All cancers caused by tobacco use and heavy alcohol consumption can be prevented completely.
LISTEN: Quality Talk Podcast - How to Be a Good Patient
Many of the more than 4 million skin cancer cases that are diagnosed annually could be prevented by protecting skin from excessive sun exposure and avoiding indoor tanning.
There are now more cancer survivors than ever. The majority of cancer survivors (64 percent) were diagnosed five or more years ago; 15 percent of cancer survivors were diagnosed 20 or more years ago; and nearly half (46 percent) are 70 years of age or older.
Screening can prevent colorectal and cervical cancers by allowing for the detection and removal of precancerous lesions. Screening is known to reduce mortality for cancers of the breast, colon, rectum and cervix. Yet, according to the CDC, only about 25 percent of adults aged 50–64 years are up-to-date on recommended immunizations and cancer screenings.
Diabetes Stats and Prevention Facts
According to Healthline:
More than 100 million adults in the United States are living with diabetes or prediabetes. The Centers for Disease Control and Prevention notes that in 2015, 3 million Americans, or close to 10 percent of the population, had diabetes. Of that amount, the ADA estimates 7.2 milliondidn't know they had it.
In the U.S., certain ethnicities are at higher risk of developing Type 2 diabetes: African-Americans, Hispanic/Latino Americans; Native Americans; Hawaiian/Pacific Islands Americans; and Asian-Americans.
Diabetes is a global crisis. Health officials estimate that 114.1 million people in China are living with diabetes, 70.2 million in India, 15.4 million in Brazil, and 11.9 million in Mexico.
Up to 85 percent of complications and morbidities among individuals with type 2 diabetes can be prevented, delayed, or effectively treated and minimized with regular visits to a health professional, appropriate monitoring and medication, and a healthy diet and lifestyle.
Overweight individuals who lose even 5 to 7 percent of their body weight through exercising and healthy eating may effectively prevent or delay the onset of type 2 diabetes indefinitely.
These 20 stats and prevention facts bring to light the fact that there are simply too many preventable deaths in our country.
As an industry, healthcare providers are moving away from diagnosing and treating illnesses one episode at a time. Still, they can take a more holistic approach to patient care with a focus on prevention, putting a bigger emphasis on helping patients with chronic conditions better manage them, so that they're less likely to become ill enough to wind up in the hospital – again, and again, and again. At the same time, clinicians are increasingly keeping their focus on keeping at-risk patients from developing chronic conditions.