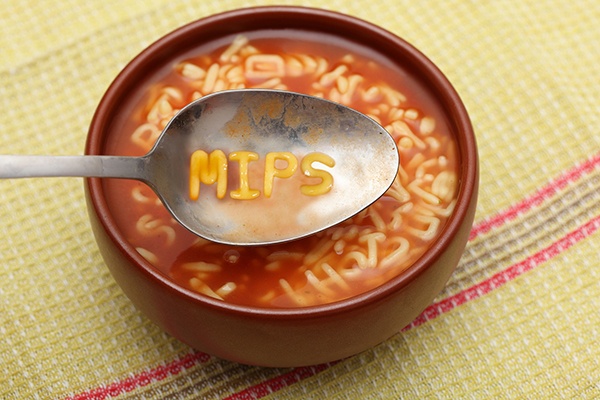 They beat us to the punch.
While we've been digesting the ever-evolving alphabet soup of healthcare quality improvement acronyms and abbreviations – we could call it HQI3A – to come up with the best way to consolidate the hodge-podge of letters with a catchy phrase, the American Academy of Family Physicians (AAFP) won the race.
"MACRAnyms" is a prize-worthy term.
Once upon a time, not all that long ago, patients were faced with a manageable, small menagerie of medical terminology: M.D., D.O., R.N., LPN, EKG, EEG, MRI, CT scan and the like. Parents knew to get their kids vaccinated with MMR and DPT shots. Female patients went to see an OB/GYN.
All roads lead to the Triple Aim.
The provider vocabulary increased with the advent of HIPAA, PII and PHI. (Health Insurance Portability and Accountability Act of 1996, Personally Identifiable Information, Personal Health Information). As healthcare providers were minding their P's and Q's, the Health Information Technology for Economic and Clinical Health (HITECH) Act introduced the MU (Meaningful Use) program. MU established EHRs (Electronic Health Records) as a phasing-in requirement for physicians to accept Medicare payments.
The glossary's expansion, in essence, was birthed by the move toward VBC (Value-based Care), a response to the now-ubiquitous mantra of the Triple Aim: Quality care with better patient outcomes at less cost.
The ACA (Affordable Care Act of 2010) followed the EHR/MU incarnation but is separate from that creation.
Moving away from fee-for-service.
But in order to overhaul the quality/cost equation to achieve VBC, the next moves included steps to transition from the traditional FFS (fee-for-service) – you see the doc, you (and Medicare) pay the doc. It was a system that paid for volume – the number of patients or length of time a patient was seen or hospitalized – regardless of the quality, or outcomes, of the care.
VBC is a move to provide financial incentive – and penalties – aimed at achieving the Triple Aim. Providers get an incentive payment for better patient outcomes – PFP (pay for performance) - but dinged for things like hospital readmissions.
The picture is now even more alphabet-soupier by the move Congress took in 2015 to replace the SGR (Sustainable Growth Rate) – a formula used since 1967 to determine physician and hospital reimbursement for Medicare - with the Medicare Access and CHIP Reauthorization Act of 2015 (MACRA). MACRA is actually the king of alphabet soup because it's an acronym within an acronym. (CHIP is Children's Health Insurance Program).
Sharpen your pencil, there's more.
More entries for the new glossary: QPP (Quality Payment Program), MIPS (Merit-based Incentive Payment System), and APMs (Alternative Payment Models) and AAPMs (Advanced Alternative Payment Models).
The four legs of MIPS – which is central to arriving at VBC – are IA (Improvement Activity), ACI (Advancing Care Information), Quality, and Cost. No abbreviations for the latter two. There are dozens of options under IA, including PCMHs – Patient-Centered Medical Homes. Those four legs will each receive a score – with requirements becoming weightier and more stringent in future years – to determine quality and, ultimately, payment.
Deep breath.
So, if you're keeping score, the dot-to-dot connection is: SGR changed to MACRA, bringing about QPP, PQRS shifted to MIPS, which includes ACI (replacing MU) and IA, and also presented APM/AAPM as options to take us to VBC.
The list also includes ...
We haven't yet mentioned that, for quality reporting purposes, CMS Web Interface replaced GPRO (Group Reporting Option). And some of the MIPS requirements are different for ACOs (Accountable Care Organizations).
And don't forget CEHRT, CAHPS, TCPI, CPC, CPC+ and MSSP. (Certified Electronic Health Record Technology, Consumer Assessment of Healthcare Providers and Systems, Transforming Clinical Practice Initiative, Comprehensive Primary Care Initiative, Comprehensive Primary Care Plus, Medicare Shared Savings Program).
Another ladle of soup spells out how the annual QRUR affects the PFS that is based, in part, on calculating the VBPM using an EC's TIN.*
Is that heartburn?
As you're trying to avoid indigestion from this ever-evolving alphabet soup of healthcare and reimbursement rules, you might be looking for a partner that speaks – and understands – the language. There's no need to DIY. Primaris can help, whether it's data abstraction or MIPS solutions.
When it comes to achieving the Triple Aim, we know that a patient's smile is a great symbol of quality care. And that leaves us with another universal symbol that catches everyone's attention: $.
*Check our Facebook page on Friday (June 23) for the unveiling of those acronyms. If you already know – or want to guess – please leave us a comment. We'd also like to hear what your favorite MACRA/MIPS/QI acronyms are – or what we left out of this helping of alphabet soup.