Usually when a medical practice decides to become a Patient-Centered Medical Home (PCMH) it means big changes for the staff and their daily responsibilities. This type of shake-up can seem overwhelming and feel chaotic as team members work to get a handle on new routines. While learning new skills and taking on different responsibilities can be rewarding and even exciting, adopting new routines and stepping outside of a comfortable role can be difficult. If your staff is currently working toward PCMH status, or they will do so in the future, you can take measures to support them as they adjust to changes in their work environment.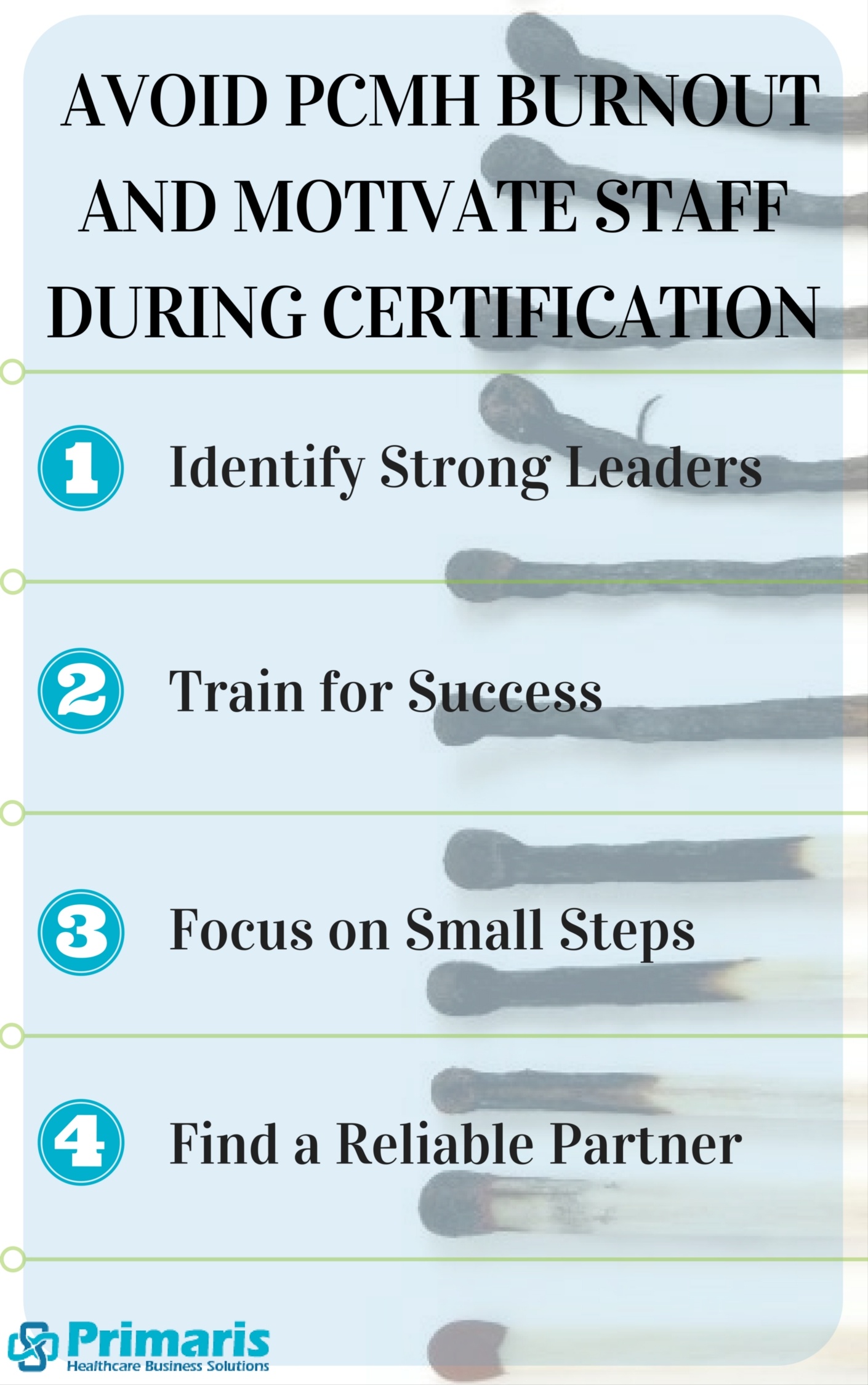 Identify Strong Leaders
A great way to drive progress and keep a handle on morale is to find an encouraging leader for each area of your team that can motivate other staff members, promote accountability and be a cheerleader when challenges arise. Leadership shouldn't come only from the people on your team with the highest salaries. Peer leaders that have a stake in the success of processes and procedures can be very effective. Look at the different areas of your practice and create opportunities for your natural leaders to step forward, inspire and persuade others to buy into new PCMH care approaches.
Train for Success
It is helpful to have your entire team participate in training at the beginning of your PCMH certification process. That way everyone understands the concepts and goals behind the PCMH model. Then, make sure your team undergoes role-specific training to help them understand their new responsibilities and how to be successful at them. There are ample options for training and you can find a lot of good resources, videos, and webinars from the NCQA and other organizations. For example, the NCQA has free monthly training sessions for all of their PCMH recognition programs.
Focus on Small Steps
Incremental improvements are the key to long term success. Team members are less likely to get discouraged if you break larger, potentially overwhelming tasks into smaller, more manageable ones. As you successfully implement changes and cross things off your PCMH to-do list, take time to recognize the small accomplishments along your journey. Measure results and evaluate how each layer of change impacts outcomes. Proving to your staff that their efforts are worthwhile is great motivation to continue pushing toward the PCMH finish line.
Find a Reliable Partner
Because so much goes into becoming a PCMH, it can be helpful to partner with an expert that will support you and your staff during the long and winding road to certification. This will relieve stress and help maintain spirits. At Primaris, we ease the burden on practices by developing and driving PCMH strategies and guiding you through steps that will transform your practice.
Do you have tips on how to support staff as job roles change? Share in the comments