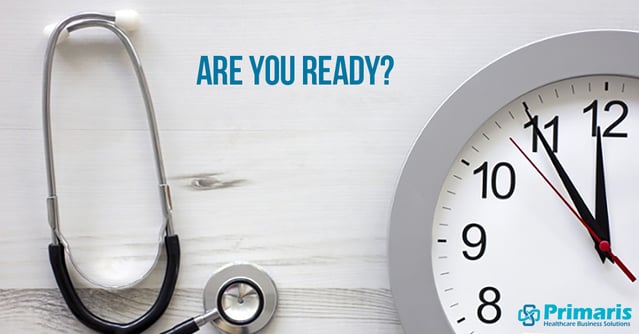 There's still a lot of "newness" with the Merit-based Incentive Payment System (MIPS), the key part of the engine that is moving healthcare reimbursement towards value-based care. While clinicians and healthcare executives work to get a handle on the new quality reporting requirements, they are also experiencing at least two common headaches: Trying to find the time and resources to comply with MIPS quality reporting requirements without disrupting normal workflows, and searching for ways to optimize MIPS scores.
Let's face it: many clinicians and executives feel overwhelmed by the burden of MIPS compliance. And, although the Quality Payment Program (QPP) and MIPS was designed to streamline and simplify reporting, the movement to MIPS condensed multiple programs into one and created more pressure for providers to complete reporting correctly, with the goal of earning a score that will result in a positive payment adjustment. So, what can providers do to avoid MIPS-induced headaches and overcome these obstacles? For starters, medical providers need to put better reporting solutions in place so they can comply with requirements. From there, providers can focus on implementing smart optimization strategies.
Reporting Solutions.
Reporting can be a distraction from high-priority patient care responsibilities. However, for MIPS participants, getting reporting right is a requirement for getting paid. Therefore, providers should put plans in place that will help them manage the workload of reporting and complete the process correctly and on time.
One of the most common mistakes providers make when it comes to reporting is underestimating the scope of the project and how to complete reporting before the deadline. Allowing too little time for reporting data, or putting off reporting tasks, can cause work to pile up. This creates a lot of stress as deadlines approach. Teams should allow plenty of time and have a plan in place for meeting reporting deadlines. Not only that, providers should aim to complete their reporting early, so they can evaluate their results and locate all available data if they need to improve their MIPS score. If providers do not have the manpower to complete reporting in a timely manner, they can find outside support.
Completing reporting on time or early is challenging if you do not have staff members with data abstraction experience on their resume. Unfortunately, a lot of teams struggle to figure abstraction out as they go along because they do not have data abstraction experience or know-how in-house. However, when team members that do not have experience abstracting data are assigned that task, it can prolong an already tedious job, take attention away from other higher-priority work and result in errors. Often, the best solution is to outsource data abstraction. This saves time and headaches, and it allows staff to remain focused on patient care.
Optimization Strategies.
Beyond reporting, another obstacle MIPS providers face is learning how to improve performance and optimize scores. Here are a few important things to consider about the MIPS performance categories that could potentially lead to better scores:
Quality - The Quality category plays the largest role in determining a MIPS score. Begin here and commit to submitting data for six quality measures for a minimum of 90 days. (One of those measures should be an outcome measure if applicable.) It may be easier to earn points for certain measures, therefore, providers need to carefully consider which quality measures will net them the most points. (In this category, peer performance benchmarks are used to determine scores for each measure.) With that said, it is important for providers to select measures that are meaningful to their practice.
Advancing Care Information - The Advancing Care Information category involves a set of measures that is separate from quality measures. Data for these measures should be collected using Certified Electronic Health Record Technology, or an EHR, so it is important to verify that EHR data is correct. Tip: It is a good idea to perform an audit and identify places where improvements are needed.
Improvement Activities - In the Improvement Activities category there are 93 activities to choose from. Providers need to select the activities that are best suited to their practices. There are also bonus points available in this category, so teams should be aware of those opportunities. Tip: Full credit is available for Patient-Centered Medical Homes or the equivalent.
Cost - Although this category currently does not impact MIPS scores or reimbursements, the cost performance category will account for 10 percent of MIPS scores in 2018, eventually reaching 30 percent. Therefore, it is important to improve efficiency.
Ultimately, if you want to alleviate stress and earn the best possible MIPS score, you need to find a way to ensure that you are able to submit data on time, and that reporting is done correctly. As you take steps to maximize your performance in each of the MIPS categories, take time to consider whether this can be done with current staff or if outsourcing or working with a consultant is the best solution.