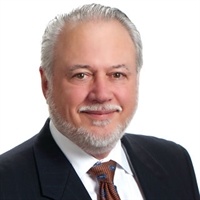 Primaris CEO Richard Royer offers a point-by-point breakdown of QAPI - Quality Assurance and Performance Improvement - with a blog Sunday at http://www.mcknights.com/.
Royer's blog post explained why effective QAPI programs are critical to improving the quality of life, and quality of care and services delivered in nursing homes.
He points out that one of the more challenging aspects of QAPI is the lack of precedent. Because QAPI is new, many teams do not know where to begin when building a QAPI program.
The blog, "How to Overcome QAPI Challenges," also addresses culture adjustment, staff training, prioritization, benefits and payoffs, and ongling progress.
Royer concludes, "Implementing a program can significantly transform the quality of care and services a nursing home provides. This is the real reason nursing homes need to be focused on improving quality. It is also the reason facilities need to be sure they are not just ticking the QAPI box – but taking all the steps to ensure the vision becomes a reality."