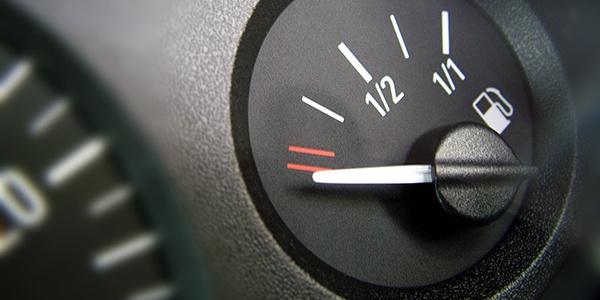 If value-based care is the engine that's taking healthcare to a destination of quality improvement, better patient outcomes and lower cost, what is fueling the engine?
The answer is right in front of us – perhaps overwhelming us at times – and it will make all the difference when it comes to transforming clinical practices, complying with a new array of quality improvement requirements and, ultimately, affecting the way and the amounts that physicians get paid for providing care.
The answer is data.
Even if it only happened once – and probably back when you were a new driver – you never forget the sinking, "uh oh" feeling of an out-of-gas car suddenly coasting to a stop. Even now with fuel gauges that show we're approaching "empty," it's easy to test the limits and know just how far we can drive until we're down to the fumes.
With the advent of Electronic Health Records (EHRs) and an array of health information technology products, there's certainly no shortage of data – our fuel. No doubt providers, physicians and health systems are now worried more about being flooded by that data.
Upping the ante on practice transformation.
It's a daunting enough task to simply stay on top of the data abstraction requirements. Doing that while also focusing on population health management and educating patients and the public about preventing chronic illness ups the ante.
And that's one of the more significant challenges of practice transformation. The task also requires a major shift in a practice's culture, from volume-based care (fee-for-service) to value-based care. Getting there without being crushed by a mountain of data – without flooding the engine – seems almost impossible.
A recent, insightful article by internal medicine physician and author Suneel Dhand bemoaned the "suboptimal nature" of EHRs and how the technology threatens to turn providers into "type-and-click bots."
Dhand repeated a phrase from "a very wise, old-school physician" that he worked with, saying that practicing medicine had become "death by a thousand clicks."
He also pointed to statistics that support a common physician complaint that doctors now plan their schedules around their paperwork, not their patients. Dhand offers suggestions for easing the future burden of more data collection requirements and acknowledges that going back to paper-and-pen recordkeeping would be akin to ditching the first failed automobiles in favor of horse and buggy.
Setting goals for better quality and cost.
One of the solutions for helping physicians meet the new, here-to-stay challenges is the Transforming Clinical Practice Initiative (TCPI). The goal is to assist 150,000 clinicians across the country to transform the way they deliver patient care, resulting in improved health outcomes and reduced spending under Medicare, Medicaid, or CHIP.
The TCPI also aims to move clinicians further toward value-based payment models containing incentive programs and performance-based rewards. The multiple goals are fewer unnecessary hospital admissions and readmissions, fewer healthcare-associated infections, reduced patient harm, and the ability to show continuous improvement in quality outcomes and cost efficiency.
Collect, manage and actually use the data on one hand. Deliver high-quality care that patients expect on the other hand.
The Primaris difference.
That's where we come in. At Primaris, we can help you take the steps necessary to get started with population health, practice transformation and the data abstraction that will play a consequential role in the flow of Medicare dollars.
We offer these two, quick tips:
If you don't already have a well-oiled system established for mining patient data, analyzing it and acting on it, you will need to create a data plan.
Don't sit on data – use it constructively to learn about patients and their needs. If you are not comfortable working with data, or you don't have the bandwidth to dive deep into your data, find a consultant to help.
You can put plans on paper to make these things happen, but if you don't know how to execute your plans it will be hard to get the results you want. Primaris can help fuel your engine and keep you from drowning in the data.