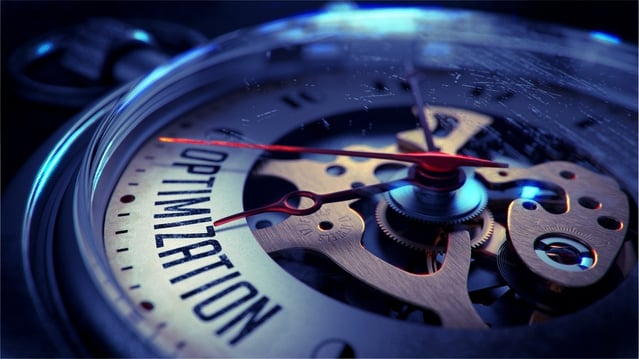 The end of the year hasn't exactly snuck up on us, but the calendar does seem to move more quickly this time of year. And the end of the year always brings out the Top Ten lists for accomplishments or events in 2017, as well as the lists of things we're watching for in 2018. You can expect to hear some of our 2018 expectations in a coming "Quality Talk" podcast.
Meanwhile, the healthcare industry has experienced near-seismic changes in 2017 with regard to quality improvement initiatives and the speeding train that is taking providers from fee-for-service to fee-for-performance, or value-based care. The now-familiar cargo of acronyms is headed by MACRA, QPP and MIPS – the Medicare Access and CHIP Reauthorization Act, Quality Payment Program, and Merit-based Incentive Payment System. We've spent considerable time conversing and consulting about this alphabet soup of quality improvement and value-based care initiatives, often repeating that there's a lot of uncertainty.
That's true. There's a lot of uncertainty about how providers, health systems, and executives continue to respond and react to new reimbursement regulations and rules that are still being written or finalized. But some important deadlines are right around the corner, and there's no uncertainty there. To comply with MIPS, eligible providers must report quality data to the Centers for Medicare and Medicare Services by March 31, 2018. The deadline for CMS Web Interface reporting is March 16, with that reporting period beginning Jan. 22.
CMS Web Interface is the reporting method for ACOs and groups with 25 or more clinicians. (Remember: CMS Web Interface is the old Group Reporting Practice Option, or GPRO.) The group determines its size based on the number of clinicians billing under the Taxpayer Identification Number/TIN during the registration period that closed June 30, 2017. ACOs did not have to register.
Here's what else we know for certain: public reporting of MIPS scores is mandated by the QPP final rule. Most of us expect those scores will be reported on the Physician Compare website in late 2018. Whether the MIPS score methodology will be an accurate portrayal of quality improvement remains to be seen – and will continue to be a hot topic of conversation and debate.
One writer recently referred to the three phases of MIPS as denial, shock and anger, and acceptance. It's also probably accurate to suggest that the three phases are occurring simultaneously. But if reality hasn't set in by now, the picture will become even starker come Jan. 1, 2019, when new Medicare reimbursement rates are in place for 2017 data that was reported in 2018 – starting next month.
Read our blog post, "Navigating the Rapids of Healthcare Quality Improvement"
Denial, shock and anger, acceptance? Perhaps some other feeling? Take a deep breath and quick break from the rush of the holiday season. If you find yourself swamped by data and quality reporting requirements, contact Primaris today to find out how we can partner with you to ease the burden of all that data and all those rules.
After all, the clock is now ticking fast, and the deadlines are coming.