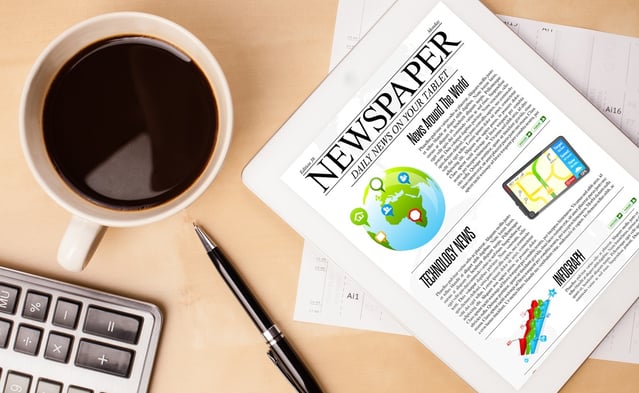 In case you missed these, Quality Today scoured the healthcare news landscape and blogosphere to present you with a weekly roundup of news and information.
Atul Gawande to keynote HIMSS19.
HIMSS announced Thursday that Dr. Atul Gawande will be the opening keynote speaker at the HIMSS19 Global Conference in February. Developing story.
Susan Morse, senior editor, Healthcare Finance
Amazon primed to streamline healthcare supply chain.
When supplies are running low, a Summit Pacific Medical Center employee presses an Amazon Web Services Dash Button or tells Alexa to order more. Read more.
Alex Kacik, Modern Healthcare
Intermountain's Liljenquist talks generic drugs, price transparency.
As Intermountain Healthcare looks to upend the status quo by launching its own generic drug manufacturing firm, the health system is hoping the deal forces more transparency in the industry.
Samantha Liss, Healthcare Dive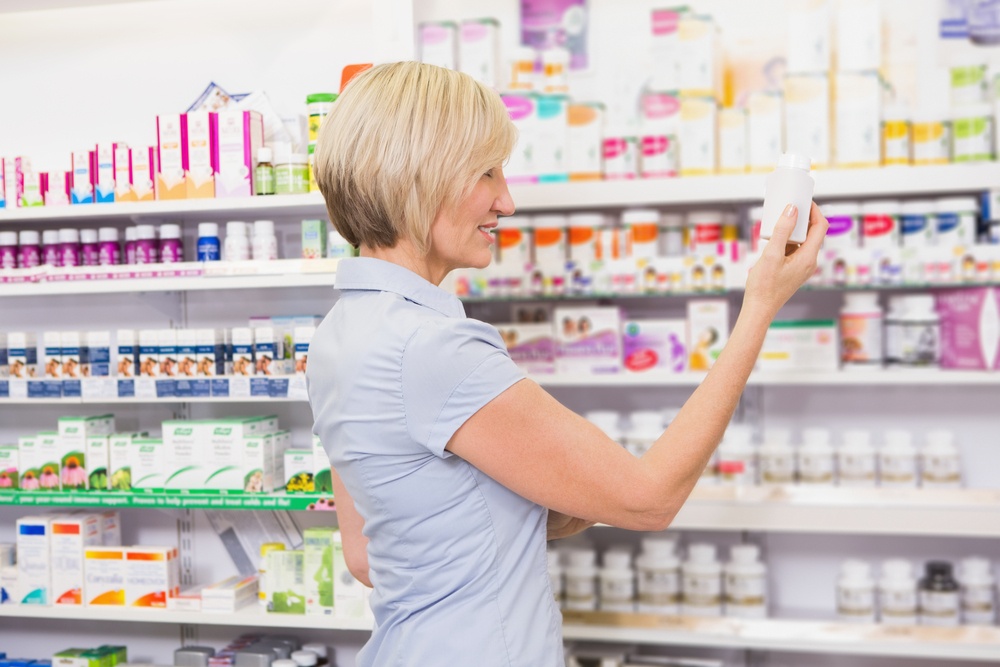 Children caring for their parents: Trials and rewards.
For decades, Everett and Claire McNamara were inseparable. Everett had worked at a noisy book printing press in his youth, which led to progressive hearing loss. As he became deaf, his wife served as his ears. Read more.
Katherine Kam, WebMD
Eat, toke, or vape: Teens not too picky about pot's potpourri.
There is no doubt that some high school students will try to get high. However, the ways they're doing it might be changing. Full report.
Rachel Bluth, Kaiser Health News
Imagine you were treating that VIP celebrity.
A few weeks ago, I was giving a day-long seminar in California on improving communication skills, optimizing the patient experience, and how this is all ultimately linked to better proven outcomes. Part of the day involved doing role plays, playing the part of doctors and patients in various difficult hypothetical scenarios. Read the blog.
Suneel Dhand MD, for KevinMD.com
White coats as superhero capes: Med students swoop in to save health care.
NEW YORK — Each wall of the library reading room at the New York Academy of Medicine is lined with tall wooden bookshelves holding leather-bound medical tomes. Atop the shelves perch busts — seemingly all white, all male — lit by two large brass chandeliers. Floor-to-ceiling windows overlook New York City's Central Park and Fifth Avenue. Full story.
Rachel Bluth, Kaiser Health News
---
Quality Talk podcast - Dr. Pamela Wible Sounds the Alarm on Physician Suicide
---
Healthcare industry takes on high physician suicide rates, mental health stigma.
Dr. Michael Weinstein, a trauma surgeon at Jefferson Health in Philadelphia, has suffered from depression for much of his life. Although he has received treatment throughout his two-decade career, Weinstein never discussed it with his colleagues, fearful they would perceive him as weak. Read more.
Maria Castellucci, Modern Healthcare
5 things you should know about the nursing shortage.
"The 30,000-foot view" is a popular phrase used to encourage others to see the big picture. But is assessing the nursing shortage from a Mount Everest-like vantage point a good idea? Read more.
Jennifer Thew RN, senior nursing editor, HealthLeaders
Ireland knows it's behind on EHRs, but hopes to learn from others' mistakes.
The Health Service Executive (HSE), Ireland's public health organization, is playing a game of EHR catch up with other countries. Full story.
Laura Lovett and Dave Muoio, mobihealthnews
Nearly half of emergency doctors have been assaulted at work, report says.
Nearly half of emergency department physicians have been assaulted on the job, according to a new report. Story and ACEP report.
Paige Minemyer, editor, FierceHealthcare
When digital devices distract doctors, mistakes can happen.
Digital distraction in healthcare is emerging as a great threat to patient safety and physician well-being. Read more.
Shelley Rizzo RN, for The Doctor Weighs In

---
Primaris CEO Richard A. Royer - Will Megamergers Lower the Cost of Health Care?
---
How much can M&A cut costs? Lower your expectations.
The flurry of M&A activity has been driven, in large part, by the promise of cost efficiencies, with CEOS and hospital boards holding on to the idea that buying power simply must increase with the hospital system's size. Read the analysis.
Gregory A. Freeman, contributing writer, HealthLeaders
CVS, Aetna defend merger potential to regulators.
Regulators with the Connecticut Insurance Department held a public hearing Thursday to review the $69 billion mega-merger between CVS and Aetna. Read the brief and insight.
Samantha Liss, Healthcare Dive
NAACOS: Proposed rule changes to ACO program are 'deal breakers.'
Proposed changes to the federal accountable care organization (ACO) model—namely, a cut in the shared savings rate from 50% to 25%—would cut the knees out from under the program, board members of the National Association of ACOs said on Thursday. Story, related links.
Tina Reed, executive healthcare and hospitals editor, FierceHealthcare
INTERACTIVE
From WebMD, our rapid-fire, must-read picks.
---
If you've got feedback or your own recommended reading and blog-following suggestions, please leave us a comment or email jjackson@primaris.org.