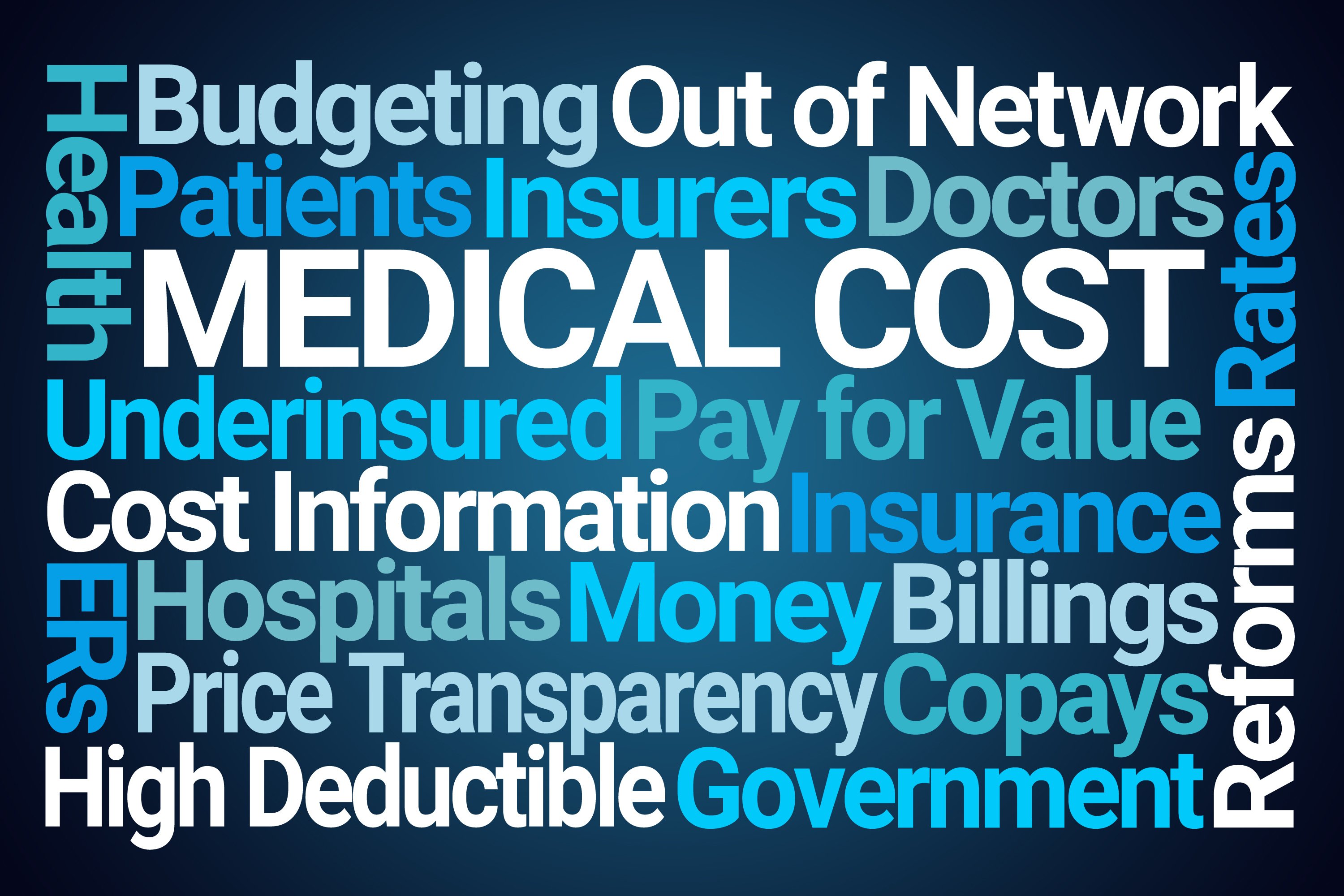 In case you missed these, Quality Today scoured the healthcare news landscape, blogosphere, and podcasts to present you with a weekly roundup of important news and information.

Verma: CMS value-based models could stretch beyond Medicare.
CMS Administrator Seema Verma on Tuesday said the agency is exploring ways to apply its value-based payment models beyond Medicare and encourage more providers to buy in to the programs. Full story.

Robert King, Modern Healthcare

Drop in hospital-acquired conditions saves $7.7 billion.
The rate of hospital-acquired conditions declined by 13% from 2014 to 2017, saving the providers $7.7 billion and preventing 20,500 hospital deaths, according to preliminary data from the Agency for Healthcare Research and Quality. Story and AHRA data.

Maria Castellucci, Modern Healthcare

Moving beyond medical errors and the role of EHRs.
Electronic health records (EHRs) are usually cited for their ability to help diagnose diseases and reduce medical errors. But several health systems are testing how EHRs can be used to target other factors, like patient comfort and drug shortages. Continue reading.

Eli Richman, production editor, FierceHealthcare

New details on Amazon-led health venture: 5 things to know.
New clues about the healthcare venture launched by Amazon, Berkshire Hathaway and JPMorgan Chase emerged in court filings and testimony related to a lawsuit filed by UnitedHealth seeking to protect its trade secrets from the new venture, according to The Wall Street Journal. Health brief.

Ayla Ellison, Becker's Hospital Review

Stark, anti-kickback rulemaking under way at HHS.
HHS is ramping up its work to overhaul Stark Law and anti-kickback regulations in what HHS Deputy Secretary Eric Hargan characterized as a "sprint" to reform rules as part of the shift toward paying for value. Developing story.

Susannah Luthi, Modern Healthcare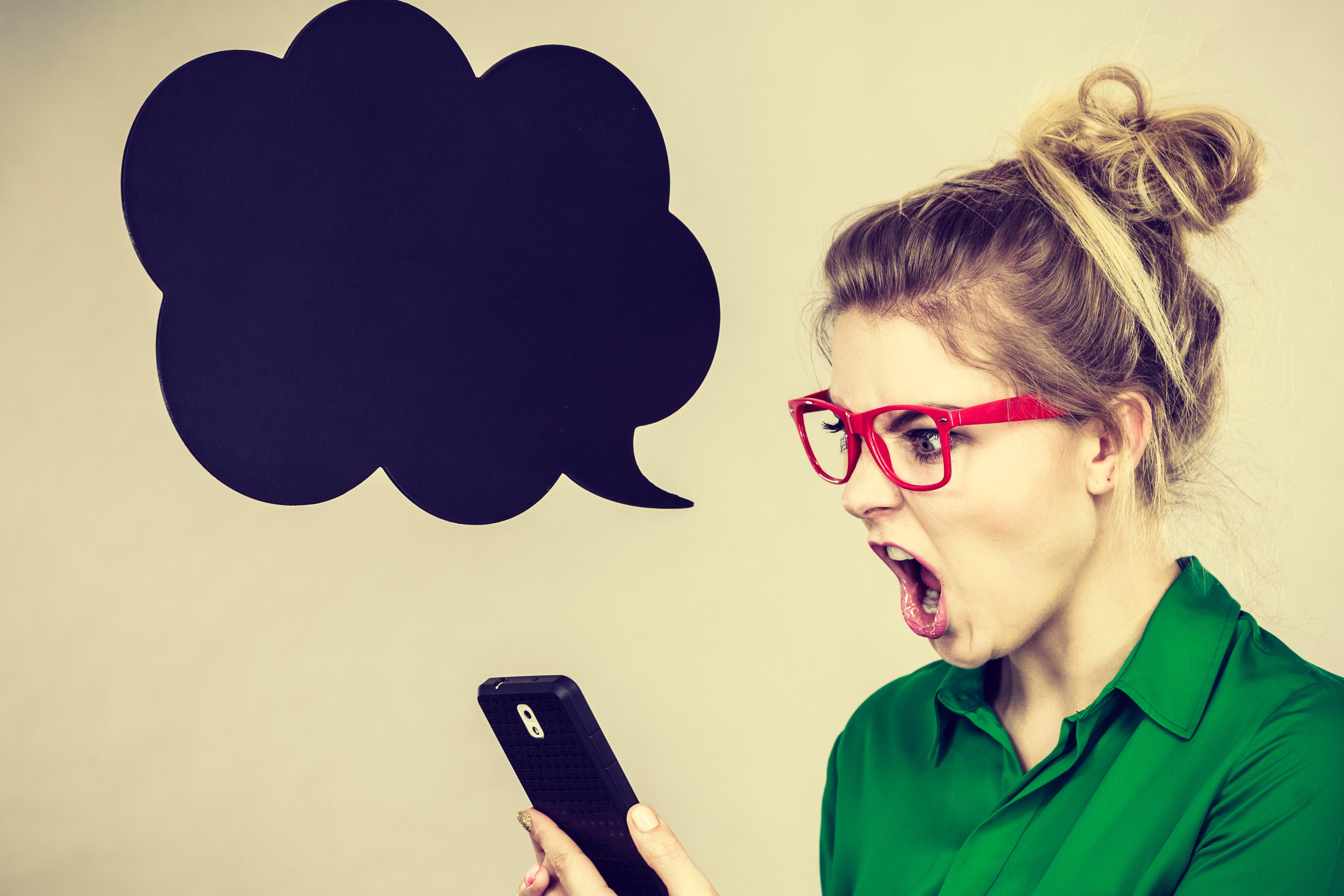 Before you vent about your doctor on social media, read this.
John and I met as young children and were high-school sweethearts. We married and put him through college and had four children during the process. He joined the Air Force to pay for medical school, and we spent four years overseas to help pay off the costs of his education. More to consider.
Wendi Kitsteiner, KevinMD.com
Officials urge vaccinations amid Northwest measles outbreak.
VANCOUVER, Wash. (AP) — Public health officials scrambling to contain a measles outbreak in the U.S. Northwest warned people to vaccinate their children Monday and worried that it could take months to contain the highly contagious viral illness due to a lower-than-normal vaccination rate at the epicenter of the crisis. Read more.
Gillian Flaccus, The Associated Press
Anthem moves up PMB launch to second quarter of 2019.
Anthem is planning to begin moving members into its new PBM, IngenioRx, in the second quarter of 2019, bumping up the projected launch from 2020. Read more.
Paige Minemyer, editor, FierceHealthcare
Transparent hospital pricing exposes wild fluctuation.
The federal government's new rule requiring hospitals to post prices for their services is intended to allow patients to shop around and compare prices, a step toward price transparency that California has mandated since 2005. Full story.
Harriet Blair Rowan, CaliforniaHealthline
10 things patients should know about hospitals.
When you enter the doors of an emergency department, what you are entering is the realm of the unknown. Needles, blood, blaring alarms and all-nighters with nurses are about to become your new norm. For your whole life, you thought good food, sleep, and TV reruns could fix anything. But those are in short supply in a place you need it the most. Oh, and when else in your adult life had you had to ask to use the bathroom? The list.
David Slone, MP, KevinMD.com
Health systems work to balance core operations with new ventures.
Healthcare providers—and all businesses for that matter—constantly debate whether to make short-term investments to maintain their core business or to put profits toward alternative revenue sources that hold potential long-term returns. Full story.
Alex Kacik, Modern Healthcare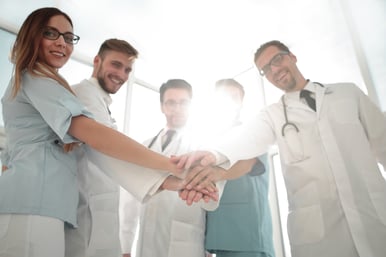 Do huddles really help in primary care?
I've huddled since before we used the word for it: You want to be prepared for the patients coming in that day. "Followup MRI" – did they have it and what did it show? "Ankle pain" – do we have X-ray today? "Eye pain" – be sure to check her acuity and put her in a windowless room, and did the new fluorescein strips come in? All fast-paced, to the point and here-and-now items. Read the post.
Hans Duvefelt MD, KevinMD.com
Aetna, IBM launching new blockchain healthcare network.
A group of leading health insurers including Aetna, now owned by CVS Health, launched a collaboration with PNC Bank and IBM to design a blockchain healthcare network that will improve transparency and interoperability in the industry. Developing story.
Heather Landi, senior editor, FierceHealthcare
Healthcare organizations should promote employee health and wellness.
Anybody who has even a passing interest in health and wellness, knows the sobering fact that a large number of medical problems that plague society today, are the result of unhealthy living habits. Read the blog.
Dr. Suneel Dhand, www.suneeldhand.com
U.S. wins … for highest inpatient costs.
The U.S. continues to surpass other countries in healthcare spending. A recent analysisfound that the cost of an average inpatient visit exceeds $22,000. Health brief.
HealthLeaders Media staff
Fighting the stigma of mental illness through music.
When Ronald Braunstein conducts an orchestra, there's no sign of his bipolar disorder. He's confident and happy. Full story.
Michele C. Hollow, The New York Times
The digital drug: Internet addiction spawns U.S. treatment programs.
CINCINNATI — When Danny Reagan was 13, he began exhibiting signs of what doctors usually associate with drug addiction. He became agitated, secretive and withdrew from friends. He had quit baseball and Boy Scouts, and he stopped doing homework and showering. Read more.
Reuters, The New York Times
---
INTERACTIVE
From WebMD, our rapid-fire list of must-read quizzes, news, and slideshows.
If you've got feedback or your own recommended reading and blog-following suggestions, please leave us a comment or email jjackson@primaris.org.