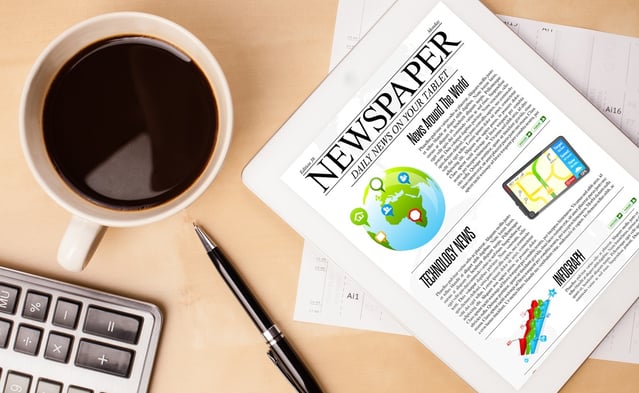 In case you missed these, Quality Today scoured the healthcare news landscape and blogosphere to present you with a weekly roundup of news and information.
AHA launches Center for Health Innovation.
The American Hospital Association has launched the AHA Center for Health Innovation to help hospitals and healthcare systems build the capabilities they need at-scale to succeed in value-based care. Read more.
Greg Slabodkin, Health Data Management
Former Amgen exec to head health system-led drug company.
Martin VanTrieste, former chief quality officer for drugmaker Amgen, was named the health system-led generic-drug company's CEO, the organizations announced Thursday. Complete story and background.
Alex Kacik, Modern Healthcare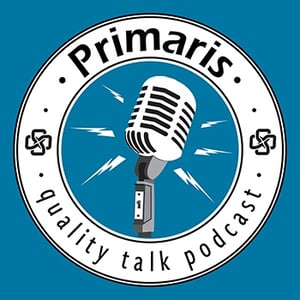 ---
From the Quality Talk Podcast ...
Revisiting the Crystal Ball for 2018
What to Expect in 2018 (Two Parts)
---
Optum co-creator joins Gawande.
Amazon, Berkshire Hathaway and J.P. Morgan have found a chief operations officer to run their new health venture. Full story.
Christina Farr, CNBC
Apple is hiring for its health business.
Apple is seeking an engineering manager to support its health business. Read more.
Jessica Kim Cohen, Becker's Hospital Review
CVS Health and Aetna or Amazon venture: A timeline to disruption.
There's little doubt that new innovations will disrupt healthcare operations and the revenue cycle as well as care delivery. Full story.
Susan Morse, senior editor, Healthcare Finance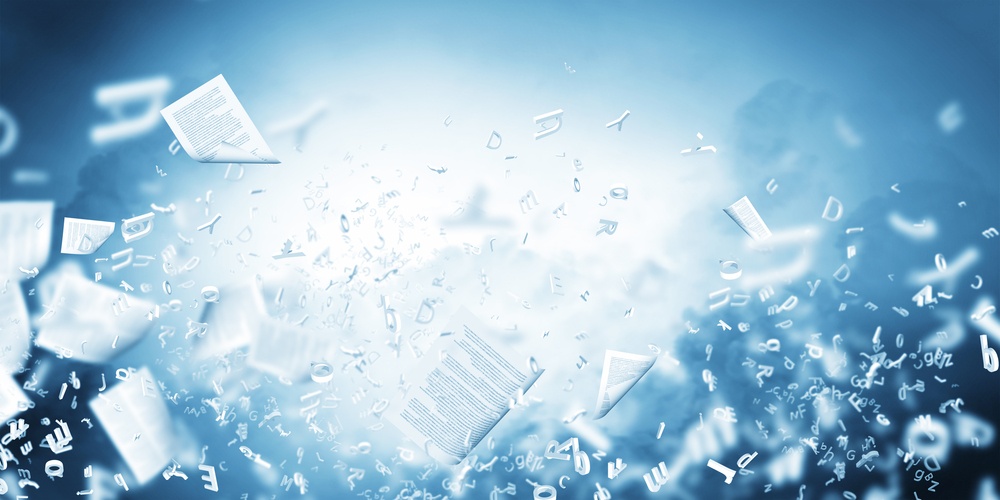 AMA, groups applaud CMS proposals to cut paperwork.
More than 150 medical groups joined together with the American Medical Association in lauding some proposals in the 2019 physician payment rule that will decrease the administrative burden for physicians, but are raising alarm bells about a change to payment rates for some office visit services for both new and established patients. Full story.
Beth Jones Sanborn, managing editor, Healthcare Finance
House seeks investigation into hospital mergers.
The House Committee on Energy and Commerce wants to know more about how hospital consolidation is affecting the costs of care for patients and the Medicare program. News brief.
Emily Rappleye, Becker's Hospital Review
Health systems driving prices higher with physician group purchases.
Insurance premiums and outpatient prices spiked as California health systems have snatched up physician groups, new research shows. Full story.
Alex Kacik, Modern Healthcare
ASCO addresses PBM effects on cancer care.
Certain cost-control practices of pharmacy benefit manager (PBM) companies have the potential to limit patient access to timely, high-quality cancer care, according to a position statement from the American Society of Clinical Oncology (ASCO). Complete report.
Charles Bankhead, senior associate editor, MedPage Today
Boehler: Fee-for-service should go.
WASHINGTON -- Should fee-for-service payment disappear? It would if Adam Boehler had his way. Read more.
Joyce Frieden, news editor, MedPage Today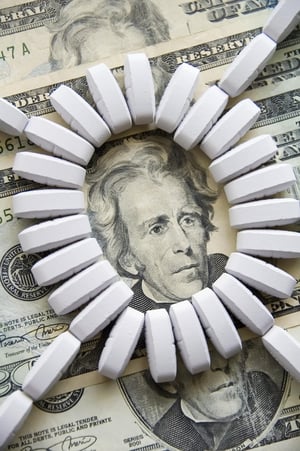 10 things I've learned 10 years after I finished medical school.
Our health care system is broken, and there isn't going to be an easy way out. Costs are too high and our outcomes too poor. There's a lot of finger-pointing in how we got to this point, but one thing is for certain — physicians must lead the way to a better system. Read more.
Kevin Tolliver, MD, MBA, KevinMD.com
Want to change the health system? Find your why.
It comes down to the people. It is not about their work, but how they feel: feeling valued, feeling their work is valuable to those they serve, and feeling valuable doing the work. It is work as an extension of what you believe, what you love and how you want the world to be reflected back to you. Full story.
Gil C. Grimes, MD, Kevin MD.com
Why population health programs need payer data to succeed.
As healthcare continues to shift toward value-based care, the industry is turning its focus to positive outcomes across populations, and with that comes the realization that curation and use of data is the key to addressing population health. Read more.
Jeff Lagasse, associate editor, Healthcare Finance
Related - The Year of the Patient: Focusing on Data for Population Health
The antiquated conversations on the gender pay gap.
The pay gap between men and women has been a subject of interest recently, particularly in 2018 reports by Doximity and Medscape. Read more.
Esther Choo, MD, Jane Van Dis, MD, and Dara Kass, MD, KevinMD.com
Despite growing demand, healthcare lacks robust app store.
Healthcare is sitting on a gold mine. Providers, patients, and other stakeholders could benefit greatly from apps that coordinate care, analyze costs, detect errors, and more. Story and report link.
Rose Meltzer, associate editor, FierceHealthcare
INTERACTIVE
From WebMD, our rapid-fire, must-read picks.
---
If you've got feedback or your own recommended reading and blog-following suggestions, please leave us a comment or email jjackson@primaris.org.