In case you missed these, Quality Today scoured the healthcare news landscape, blogosphere, and podcasts to present you with a weekly roundup of important news and information.
Wuhan Coronavirus: Death toll climbs; containing the outbreak.
The coronavirus has killed at least 26 people and sickened more than 800 in China and at least six other countries. Travel within and to China is being locked down as public health officials try to quell panic while keeping the virus from spreading. Headlines digest.
Kaiser Health News
Entering the next phase of value-based care, payment reform.
"What healthcare providers really want is to do is the right thing for their patients. They just need sustainable financial support for doing that," health economist Mark McClellan, MD, PhD, said at the start of an interview with RevCycleIntelligence. Read more.
RevCycle Intelligence
Amazon seeks to expand pharmacy biz overseas.
Tech giant Amazon may be looking to expand its prescription drug delivery business outside the U.S. Four more markets.
Heather Landi | FierceHealthcare
Epic Systems calls off Google Cloud deal after privacy scare.
Epic Systems has been telling its customers that it will no longer pursue further integration with Google Cloud, according to a CNBC report. The EHR vendor said it has not seen enough excitement around its partnership with Google Cloud. Follows backlash.
Christopher Jason | EHR Intelligence
Why Walmart, CVS are pushing new M&A approaches.
Industry competition over who controls healthcare's "front door" is pushing legacy organizations to adopt new ways of thinking about M&A as business models evolve, a new report shows. Merger trends.
Paige Minemyer | FierceHealthcare
SDOH data helps improve opioid response, pop health.
As hospitals and health systems have become more aware of the key value of social determinants of health, the questions have shifted somewhat. Nuts and bolts questions.
Mike Miliard | Healthcare IT News
Healthcare faces 'double-barreled' threat from MS vulnerabilities.
Healthcare organizations and hospitals need to patch a critical vulnerability and beef up their cybersecurity defenses in the face of several new cyber risks, security experts say. 49 vulnerabilities.
Heather Landi | FierceHealthcare
Why health systems need ride-share partnerships.
Uber and Lyft are helping health systems to address social determinants of health and increase revenue. Key takeaways.
Bruce Japsen | HealthLeaders
Stop the war on PAs and NPs.
I think it's time for physicians to end the assault on the clinical practices of PAs and NPs. Embrace them.
Brent Lacey, MD | KevinMD.com
Dear Doctor: Give attention to a problem that isn't yours.
One of the most annoying things for any professional, is to be face-to-face with the person you are serving—whether it be your customer, client, or patient—in the limited time available to you, and feel that your attention is being diverted from the main problem at hand. It happens to all of us.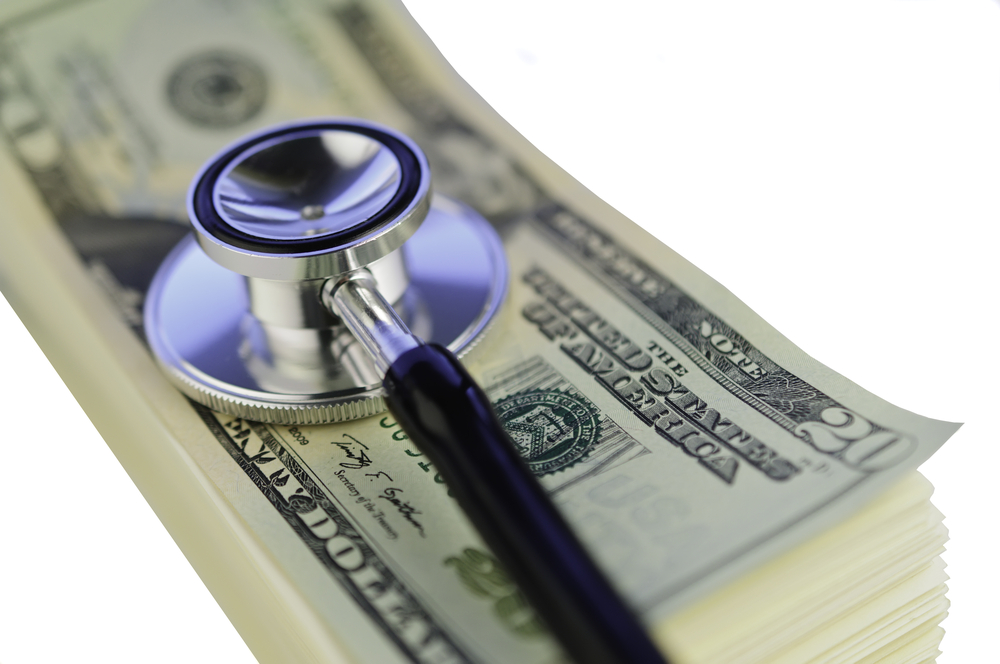 10 common doctor financial blunders.
It's OK to make mistakes in life. That's the only way to learn. Facing challenges.
Smart Money, MD | KevinMD.com
What the latest ACO numbers mean for the future of the MSSP.
Last week, CMS Administrator Seema Verma reported that CMS approved the applications for 53 new accountable care organizations (ACOs) to join the Medicare Shared Savings Program (MSSP) starting on Jan. 1, 2020. But an industry expert is saying that number is actually much lower. Reentering the program.
Jacqueline LaPointe | RevCycle Intelligence
---
Interactive
From WebMD, our rapid-fire list of must-read quizzes, news, and slideshows.
---
If you've got feedback or your own recommended reading and blog/podcast-following suggestions, please leave us a comment or email jjackson@primaris.org.