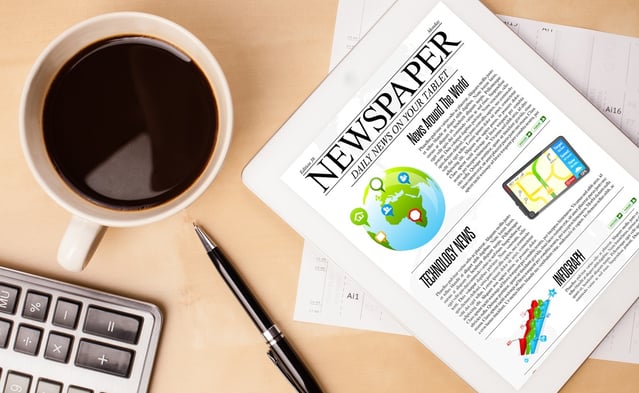 In case you missed these, Quality Today scoured the healthcare news landscape and blogosphere to present you with a weekly roundup of news and information.
CMS overhauls Medicare ACO program by limiting upside risk to 2 years.
The Centers for Medicare and Medicaid Services has proposed overhauling the Accountable Care Organization program by limiting the amount of time an ACO can remain in upside-only risk from six years to two years. Full story.
Susan Morse, senior editor, Healthcare Finance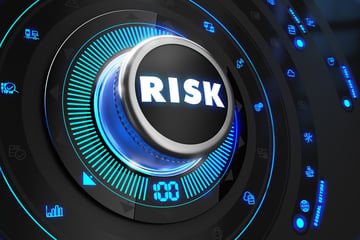 Pushing ACOs to take more risk: 7 things to know.
CMS issued a proposed rule Aug. 9 that would make sweeping changes to the Medicare Shared Savings Program, including overhauling the way ACOs share in risks and rewards. Read more.
Ayla Ellison, managing editor, Becker's Hospital Review
Aid-In-Dying patient chooses his last day.
In the end, it wasn't easy for Aaron McQ to decide when to die. Full story.
Jonel Aleccia, senior correspondent, Kaiser Health News
5 key takeaways from hospitals' Q2 results.
The first half of the fiscal year was a relative success for the American healthcare industry that, as a whole, was headed toward making more money in the second quarter than any quarter over the last 12 months. Report and links.
Tony Abraham and Rebecca Pifer, Healthcare Dive
EHR vendor profits dip in the first half of 2018.
The largest publicly-traded EHR vendors netted more than $465 million in profits during the first half of 2018, a 15.7% decline from the first half of 2017. Read more.
Evan Sweeney, executive Health Payer & IT editor, FierceHealthcare
4 disturbing trends in health care.
It's easy to get excited about technological advances such as nanobots that swim in blood to deliver drugs or 3-D printers that print human tissues. However, in our enthusiasm to find the next fix, we are failing to notice the ground slipping underneath the health care industry. Blog post.
Praveen Suthrum, president and co-founder of NextServices, for KevinMD.com
---
Quality Today blog - Is Technology Replacing Our Human Touch?
Quality Talk podcast - Putting Patient First, Featuring Dr. Suneel Dhand
---
Lax oversight leaves surgery center regulators, patients in the dark.
A Kaiser Health News and USA Today Network investigation finds that a hodgepodge of state rules governing outpatient centers allow some deaths and serious injuries to go unexamined. And no rule stops a doctor exiled by a hospital for misconduct from opening a surgery center down the street. Read more.
By Christina Jewett, Kaiser Health News and Mark Alesia, USA Today Network
Amazon, Google, Microsoft, more pledge to remove interoperability barriers.
A broad coalition of technology giants took the stage in an unscheduled session at the Blue Button 2.0 Developer Conference here in the White House. Read more.
Tom Sullivan, mobihealthnews
Does gender matter when choosing a doctor?
Whether your doctor is male or female could be a matter of life or death, a new study suggests. Full story.
Tara Parker-Pope, The New York Times
Google parent invests $375M in Obamacare startup Oscar.
Google's parent company, Alphabet, is investing $375 million in Oscar Health, a startup health insurance company seeking to redefine the industry by using technology and data. Full story.
Peter Sullivan, The Hill
5 reasons why you should put physicians in charge of hospitals.
Putting physicians in charge of hospitals seems like a no-brainer, but it isn't what usually happens. Read more.
Edward R. Mariano, MD, for KevinMD.com
---
Quality Talk podcast - Coffee With CLAIM: Aging Into Medicare
---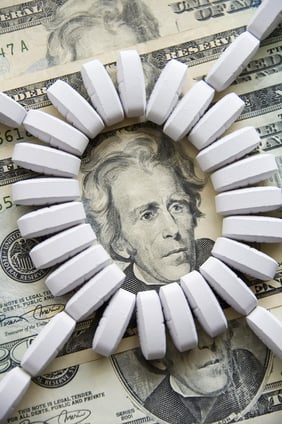 Why Medicare can't get low drug prices.
When you're one of the biggest buyers of pharmaceuticals on the planet, you should have a big stick to negotiate the best prices. Read more.
John Wasik, Forbes
Few hospitals dedicate space for family caregivers, but that could change.
When Steve Kessler's wife was moved from an acute-care hospital into a rehabilitation hospital following a severe stroke in 2005, the feeling of relief that Barbara would survive was quickly replaced with overwhelming anxiety over the huge unknowns that remained. Would she be able to keep working—or take care of herself, for that matter? Full story.
Tara Bannow, Modern Healthcare
Proposed payment changes likely to ding hospital margins.
Proposed hospital reimbursement changes included in CMS' Outpatient Prospective Payment System rule for 2019 would generally be credit negative for nonprofit and for-profit hospitals, according to a Moody's Investors Service report. News brief.
Ayla Ellison, managing editor, Becker's Hospital Review
Rx drug rate growth to slow in 2019.
August 13, 2018 - Hospitals and health systems should anticipate prescription drug rates to increase by 4.92 percent in 2019, researchers from the healthcare improvement company Vizient recently estimated. Story here.
Jacqueline LaPointe, editor, RevCycle Intelligence
INTERACTIVE
From WebMD, our rapid-fire, must-read picks.
---
If you've got feedback or your own recommended reading and blog-following suggestions, please leave us a comment or email jjackson@primaris.org.