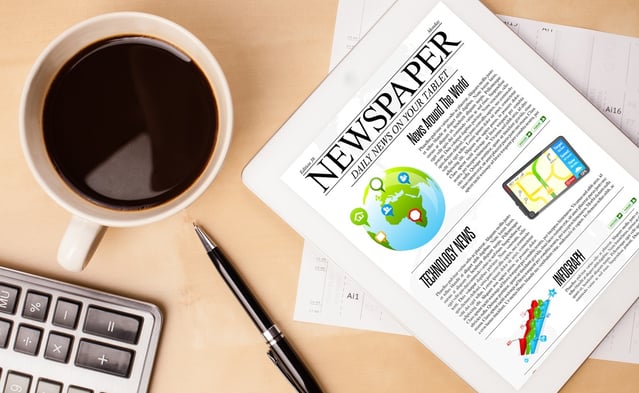 In case you missed these, Quality Today scoured the healthcare news landscape and blogosphere - and now podcasts - to present you with a weekly roundup of important news and information.
CMS slashes clinic visit payments, expands 340B cuts.
The CMS is moving forward with its plans to expand its site-neutral payment policy to clinic visits, a move that could save the agency hundreds of millions of dollars. Developing story.
Virgil Dickson, Washington bureau chief, Modern Healthcare
Walmart looks to add health clinics in its parking lots.
Walmart stores in several states are transforming extra parking lot space into "town centers," some of which could include health clinics, according to Business Insider. Read more.
Ayla Ellison, managing editor, Becker's Hospital Review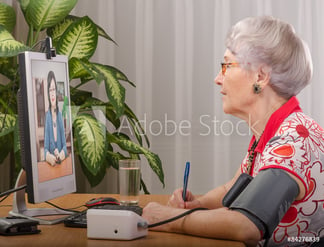 Proposed rule would expand Medicare Advantage telehealth benefits.
The CMS released a proposed rule Friday that would implement parts of the 2018 budget deal, including allowing Medicare Advantage plans to offer government-funded telehealth services to seniors starting in 2020.
Shelby Livingston, Modern Healthcare
2018 could be a crucial 'turning point' for telemedicine.
WASHINGTON, D.C.—New telehealth gadgets and applications are popping up every day, but physicians are usually still left with the same old questions about them: Do they work? Will I get sued? And can I get paid? Read more.
Eli Richman, production editor, FierceHealthcare
Why infertility treatment should be a covered benefit.
Infertility is a disease of the reproductive system that impairs the body's ability to perform the basic function of reproduction." That's what the American Society for Reproductive Medicine (ASRM) – the professional society for reproductive medicine physicians and providers – declared back in 1993. Despite this statement by professional experts, it took many more years for other major health groups to formally agree. Health news analysis.
David Adamson, M.D., for The Doctor Weighs In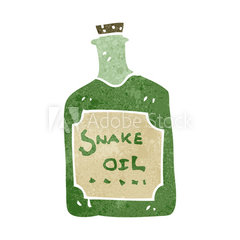 TV's 'Doctor Grey' offers misinformation
about ovarian cancer screening.
Ethical OB/GYNs everywhere sighed heavily when they realized from the action on their Facebook and Twitter feeds that the Ellen Show broadcast incorrect and potentially harmful information about ovarian cancer screening to almost four million people.
Ellen Pompeo, who plays a doctor on Grey's Anatomy, decided to use her celebrity platform to chime in on pelvic ultrasounds to screen for ovarian cancer. Read more.
Jennifer Gunter MD, for KevinMD.com
Medical crowdfunding steers millions in donations to dangerous snake oil.
We've written extensively about the dark side of medical crowdfunding — how donations meant to help desperate patients may perversely promote useless and dangerous interventions. Read more.
Kevin Lomangino, managing editor, HealthNewsReview.org
CDC: Flu season ramping up, so get vaccinated.
With flu season imminent, U.S. health officials urge everyone 6 months and older to get a flu shot. Read more.
Steven Reinberg, HealthDay Reporter
'Stop apologizing' and other advice from your doctor.
Dear patients: A few things come up daily in my office that need to be addressed. I'm just going to put these out there in the blogosphere in the hopes that someday they'll be shared widely and save myself and other doctors a whole lot of hair-pulling (as an alternative to crowdfunding a Super Bowl ad). Read: Four things this family doc wants patients to know.
Annie Ray MD, for KevinMD.com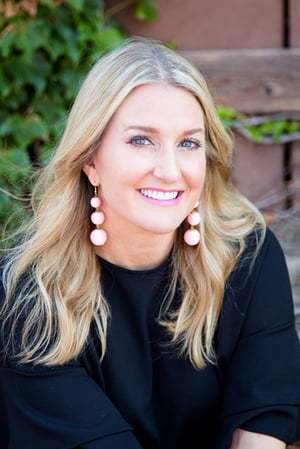 Saying 'no' to others to say 'yes' to yourself.
The Brave Enough Show: Episode 4. Listen here.
Dr. Sasha Shillcutt, Brave Enough
---
Dr. Sasha Shillcutt on Quality Talk Episode 18 and Episode 20
---
The Dose podcast: What are all these medical bills for?
In the U.S., we receive a medical bill every time we see a doctor or visit a hospital. We may find ourselves perplexed by the dollar amounts in the bills, but still, we expect to see them. This isn't true in other parts of the world. Listen now.
The Commonwealth Fund
Curbing the anticipated physician shortage.
There is a looming physician shortage that will impact virtually everyone—and no clear solution on the horizon. The Association of American Medical Colleges anticipates a shortfall of between 42,000 and 120,000 physicians by the year 2030. Finding a doctor is expected to be difficult for patients across the country. Primary care practices, in particular, will struggle to attract new talent. Read more.
Lisa Grabl, Healthcare Career Insights at MedPage Today
Is it better to plan for end-of-life? Or strategic aging?
"Mom, the doctor needs to know if you want to die," were the words Maggie yelled at her hard-of-hearing 91-year-old mother, Gertrude. The emergency physician cringed to think how many other patients heard this conversation and thought he was an assailant. Read more.
Kevin Haselhorst, MD for The Doctor Weighs In
---
BLOG: How to solve 3 of care coordination's biggest challenges.
---
Flood of psychiatric drugs could boost the burden of mental disorders.
To reduce the rising burden of mental disorders around the world, the Lancet Commission on Global Mental Health and Sustainable Development has declared a need to increase psychiatric services globally, which should include an effort to "reduce the cost and improve the supply of effective psychotropic drugs for mental, neurological, and substance use disorders." First Opinion.
Robert Nikkel and Robert Whitaker, for STAT
Why healthcare wastes $750 billion every year.
Every year the healthcare industry wastes an estimated $750 billion, and while employers overwhelmingly perceive this to be a problem, about 60 percent are not actively managing the issue. Story and survey link.
Jeff Lagasse, associate editor, Healthcare Finance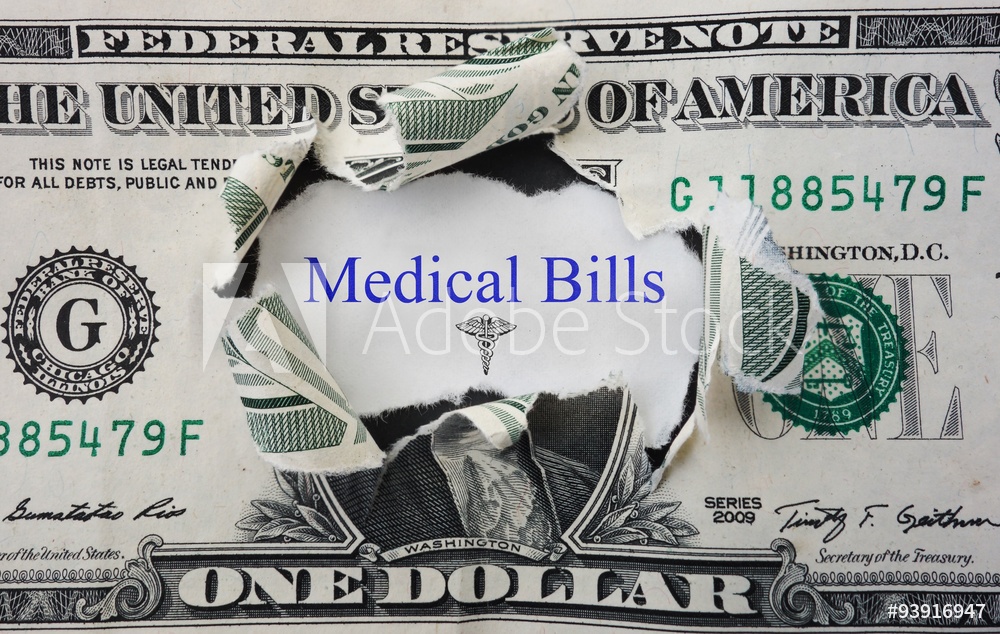 That's a lot of scratch: The $48,329 allergy test.
A California college professor never imagined that trying to figure out what was causing her rash could add up to such a huge bill. (From the "Bill of the Month" recurring feature.) Full story.
Barbara Feder Ostrov, Kaiser Health News
CVS tests membership program to take on Amazon.
Free delivery. A membership fee. But it's not Amazon Prime. Read more.
Angelica LaVito, news associate, CNBC
Specialists: The secret key to CMS success.
I'm seeing a patient for dermatitis – Why do I need their BMI?
I'm seeing a patient for a colorectal screening – How is it going to help me if they got their flu shot?
I'm a Specialist. Why is it my job to ask these questions? Keep reading …
Mike Lewis, Healthmonix
Humana Foundation invests $1.84 million to address social determinants.
The Humana Foundation is investing $1.84 million to address the social determinants of health in Knoxville, Tennessee, and Jacksonville, Florida. Read more.
Susan Morse, senior editor, Healthcare Finance
Healthcare credit ratings dip amid M&A binge.
Merger and acquisition activity is weighing on healthcare companies' credit ratings, according to a new report. Full story.
Alex Kacik, Modern Healthcare
INTERACTIVE
From WebMD, our rapid-fire, must-read picks.
---
If you've got feedback or your own recommended reading and blog-following suggestions, please leave us a comment or email jjackson@primaris.org.