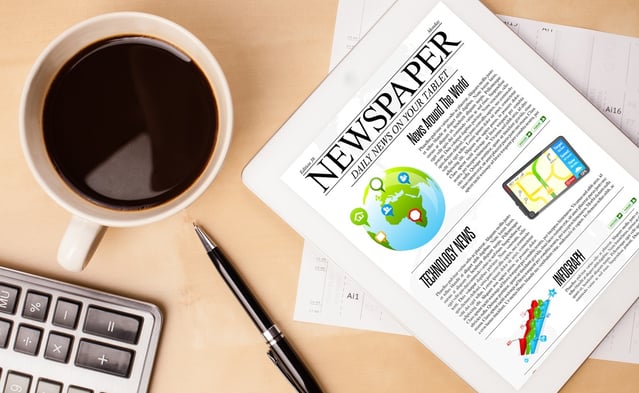 In case you missed these, Quality Today scoured the healthcare news landscape and blogosphere to present you with a weekly roundup of news and information.
CMS will allow hospitals to withdraw from BPCI Advanced in March.
Hospitals will be able to make changes to their participation in the Bundled Payments for Care Improvement Advanced model next year. Read more.
Kelly Gooch and Ayla Ellison, Becker's Hospital Review
Payers are data obese with information that goes unused.
Health systems and insurers do not lack for data. There's enough to fill "data lakes" of information that is stored, but not always looked at, analyzed or used. Full story.
Susan Morse, senior editor, Healthcare Finance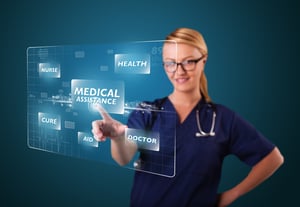 A hospital's human touch: Taking care with care transitions.
The kidney doctor sat next to Judy Garrett's father, looking into his face, her hand on his arm. There are things I can do for you, she told the 87-year-old man, but if I do them I'm not sure you will like me very much. Full story from the Navigating Aging series.
Judith Graham, Kaiser Health News
---
THE YEAR OF THE PATIENT: Is Technology Replacing Our Human Touch?
---
Alabama recruits for statewide pop health, genomics program.
The Alabama Genomic Health Initiative (AGHI) has begun recruiting participants for its population health program that will use genomic analysis to predict disease. Full story.
Jessica Kent, HealthIT Analytics
Intermountain to put $12M toward issues like housing, food insecurity.
Intermountain Healthcare is making a serious financial investment in treating patients' nonmedical needs, such as housing or food insecurity. Read more.
Paige Minemyer, editor, FierceHealthcare
NYC health system program focuses on housing homeless patients.
Montefiore Health System in the Bronx has tackled the social determinants of health by investing in housing, a move that has cut down on emergency room visits and unnecessary hospitalizations for an annual 300 percent return on investment. Full story.
Susan Morse, senior editor, Healthcare Finance
---
Quality Talk Podcast - Health Disparities and Food Deserts
---
Top 10 disruptive companies to watch in the healthcare space.
2018 has been a busy year for corporate news as companies with long experience in the healthcare industry acquire competitors, release new offerings, and butt up against non-traditional newcomers looking for their own slice of the highly lucrative pie. Full story.
Jennifer Bresnick, editor, HealthIT Analytics
Small, rural practices participating in MIPS at EHR disadvantage.
The health IT challenges experienced by small and rural physician practices in Medicare's past payment incentive programs will continue to dog them under the new Merit-based Incentive Payment System. Full story.
Greg Slabodkin, HealthData Management
After hospital closure, Missouri community tries to fill gap in health, jobs.
Lee Ann Stuart still wears her nursing scrubs, even though the only work she's been doing since Twin Rivers Regional Medical Center closed June 11 is to pack boxes of medical supplies to be hauled away. Read more; listen to report.
Bram Sable-Smith, KBIA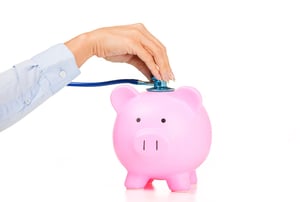 Medtronic, UnitedHealthcare say value-based pact cut diabetes costs.
Medtronic and UnitedHealthcare said first-year results from a value-based care pact for patients with diabetes showed a 27% reduction in the rate of preventable hospital admissions for Medtronic insulin pump users, compared with patients injecting insulin multiple times per day. Read the analysis.
Susan Kelly, Healthcare Dive
Study: Hospitals may not be 'gobbling up' physician practices.
A new study challenges the idea that hospitals are "gobbling up" physician practices. Read more.
Paige Minemyer, editor, FierceHealthcare
Come see for yourself why medicine rarely runs on time.
"Sorry, I'm running late … sorry, to keep you waiting." How many times a day do I say that? Sometimes it is every time I walk into a patient's room as if it is a normal greeting. Sometimes patients respond with: "Oh, you aren't late" or "I havenM't been waiting long." I can be so obsessed with not being late that I don't realize I'm actually running on time! Full blog post.
Andrea Eisenberg, obstetrician-gynecologist, for MedPage Today's KevinMD.com
INTERACTIVE
From WebMD, our rapid-fire, must-read picks.
______
If you've got feedback or your own recommended reading and blog-following suggestions, please leave us a comment or email jjackson@primaris.org.