A recent article from Fierce Healthcare highlights industry leaders' commitment to "advancing the highest quality, most cost-effective healthcare system in the world". They want to ensure the new administration supports a value-based care system. "Though private and public sector alignment, the move toward value-based care is succeeding, measurably improving healthcare quality and contributing to historically low costs. Now is not the time for policymakers to signal a shift away from value-based care, either through action or inaction," they wrote.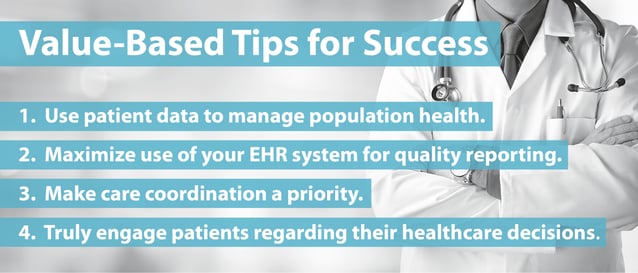 The letter to the administration points out the improvements in quality and cost-saving measures that value-based care creates. This includes all the bipartisan work that has been done to push healthcare in this direction.
The letter points out these 10 health policy principles:
Empower and engage patients to make healthcare decisions with information and support from their healthcare team.
Invest in engaging patients in the development of measures of provider performance that are relevant to them and consistently and transparently reported by all public and private payers.
Improve clinician and provider access to timely, accurate and complete claims data to better facilitate care management.
Recognize that the socioeconomic status of many patients creates challenges in providing care, and adjust payments to providers as appropriate.
Design voluntary payment models that incent greater participation and achieve the highest quality and cost value based on patient choice and competitive markets.
Expand the use of waivers from fee-for-service legal and regulatory requirements that impede collaboration and shared accountability, while preserving consumer protections and safeguards against fraud.
Build on and expand payment models that promote collaborative financial and care coordination arrangements using incentives that align payers, healthcare providers, providers of long-term care services and clinicians.
Appropriately incent access to medical innovations and treatments that hold the potential to improve quality of care and reduce overall system cost.
Promote public and private investment in the transparent, evidence-based testing and scaling of new alternative payment models as directed in MACRA so that clinicians, other healthcare providers and payers can learn how payment models work and evolve in the clinical setting.
Read, "Should A Quality Improvement Partner Be Part of Your Value-Based Healthcare Team", to learn how we can assist you in your value-driven care efforts.
The shift to value over volume began long before this election, and will continue to move forward in the upcoming months and years—resulting in new models of payment and care, and a continued focus on quality.
Primaris is here to help your organization in your transition to value-based care. We have decades of experience in quality, and years of involvement helping healthcare organizations drive better health outcomes, improve patient experiences and reduce costs.