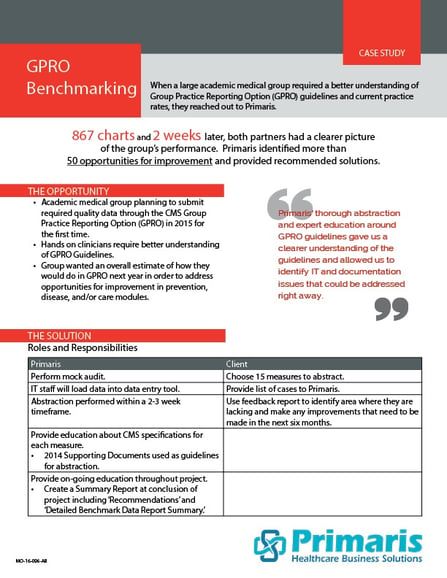 GPRO Benchmarking Project
When a large academic medical group required a better understanding of GPRO guidelines and current practice rates, they reached out to Primaris.
867 charts and 2 weeks later, both partners had a clearer picture of the group's performance. Primaris helped the medical group identify more than 50 opportunities for improvement and recommended solutions.
Please complete the form to download the case study.