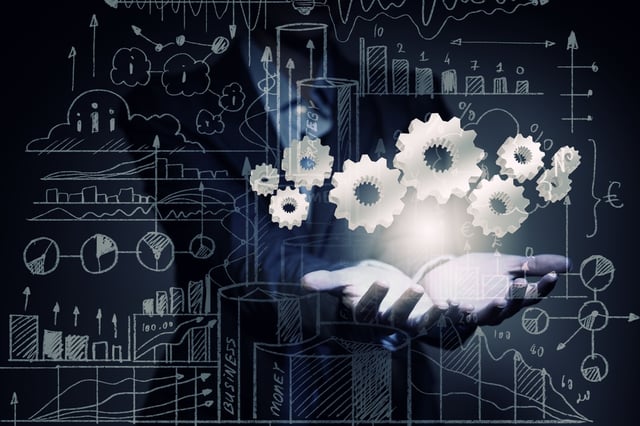 As the goal of value-based care shifts from concept to reality, the emphases on data abstraction, population health and lowering health care costs will fundamentally change the way Medicare pays for health care - with commercial insurers almost certain to follow.
And the wheels of change are beginning to pick up steam. The transition already is under way for some health systems and organizations toward meeting new requirements for value-based reimbursement models. Extensive data analytics capabilities, population health management programs and the ability to successfully use electronic health records for documentation and reporting are a few examples.
But the transition is not an easy one for many organizations that are still deciding how to meet the framework of the Medicare Access and CHIP Reauthorization Act of 2015 (MACRA), which outlined the Centers for Medicare and Medicaid (CMS) Quality Payment Program (QPP). The QPP brings to life the idea of paying providers for quality care rather than using the existing fee-for-service model.
It's not revenue or quality; it's both.
Carefully choosing how to maximize revenue while maintaining high quality of care is one of the main tenets of the new value-based reimbursement model. QPP has two tracks for meeting the new quality and reimbursement rules: the Merit-based Incentive Payment System (MIPS) and Advanced Alternative Payment Models (APMs).
In short, the QPP will change Medicare payments depending on the track providers choose and the data they submit. Based on those decisions, 2019 Medicare payments will be adjusted up, down or not at all.
MACRA coincided with the CMS announcement that it intends to link half of all traditional Medicare payments to a value-based reimbursement model by the end of 2018. Indeed, the wheels of change are shifting into high gear.
A recent Health Affairs policy brief succinctly outlined the cost conundrum: Medicare, which covers some 55 million Americans, paid physicians and other clinicians around $130 billion – about one-fifth of total Medicare spending – in 2015.
It's another serving of alphabet soup.
The new, dizzying array of abbreviations and acronyms – the alphabet soup of health care regulations, reform and reimbursement - is part of the language that providers, payers and even patients must learn: MACRA, MIPs, APMs, HRR, ACOs, HER, PQRS (which is now part of MIPS) and more.
But the colorful acronyms and new rules aren't just a list of boxes to check. Rather, the new rules are specifically designed to improve the health of not only individual patients but entire populations.
What is also clear is a growing emphasis on promoting patient engagement and reporting to state and federal agencies as well as clinical data registries. If value-based care is the engine for achieving quality care and better patient outcomes, then data is the fuel.
Are you ready?
While some health systems are well into the transition, most organizations are still playing catch up or haven't yet outlined and implemented a plan in order to survive in the new payment environment. One major stumbling block for providers is learning how to collect and use data to propel their organization's transition to value-based care – without drowning in the data.
Check out our ebook, "Are You Drowning in Data: The Five P's of Abstraction Outsourcing," to learn how we can help you keep your quality reporting demands from pulling you under.
At a time when it's more important than ever for healthcare providers to have a firm grasp on data abstraction, Primaris can help. Finding the right partner – a company that is experienced and can apply data to achieve real change – can make a big difference in driving positive outcomes and financial success.
Email us today at engage@primaris.org to discuss how outsourcing your data abstractions can benefit your facility.