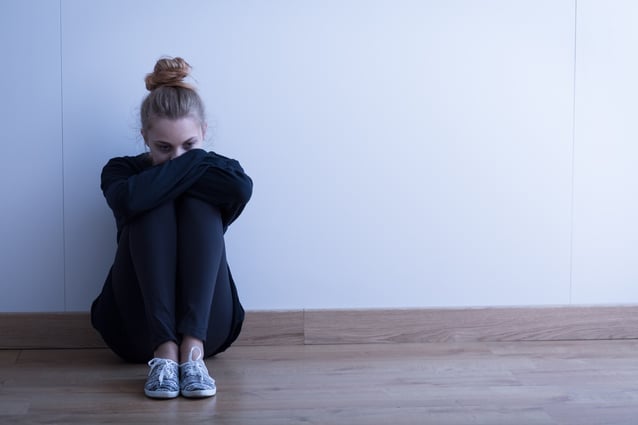 By CATE NAGUS
The month of October is dedicated to Depression Awareness Month and the first week of the month is Mental Illness Awareness Week. Both of these calendar entries are intended to reduce stigma, increase discussion and support, and educate to promote equal care among the medical and mental health fields.
Primaris' Behavioral Health team has been working with physician offices to identify depression through routine depression screenings as a first step in behavioral health integration. These efforts have taken place through our subcontracting work with TMF Health Quality Institute.
Here is some important information about depression, its prevalence, relationship to medical conditions, and current under-identification and low treatment utilization. For instance - thinking again about the relationship between mental and physical health - depressive symptoms are present in one-third of patients with chronic disease.
Bi-directional relationship.
Evidence suggests lifestyle and physiological changes associated with depression influence the onset of chronic illnesses, while biological changes and complications from chronic illnesses impact the development and prognosis of depression.
Depression is a risk factor for many chronic diseases, including:
Coronary artery disease.

Stroke morbidity.

Diabetes.
Depressive symptoms may be disguised as medical problems, which may result in the treatment of isolated symptoms, rather than the root issue: depression. Time, resources, and expenses of tests and exams associated with medical visits before or without ever diagnosing depression can be costly.
"Depressed patients with somatic symptoms usually feel a greater burden of disease and consequently tend to rely heavily on primary care services. In addition, in many cases, patients are subjected to costly and time-consuming investigations to determine whether organic conditions underlie their symptoms." See full article.
Patients with depression can have poor treatment adherence, so it's important to diagnose and treat depression for better health outcomes of medical conditions.
Increased risk of health issues.
Depression is associated with increased risk for complications, hospitalizations, readmission, and mortality.
"The prevalence of major depression is two to three times higher in primary care patients than overall population because depressed persons use health care more frequently,"
Research suggests behavioral health issues are under-identified in primary care. While up to 10% of geriatric primary care patients are clinically depressed, only 50% of these are identified and only 20% of these are treated successfully in the primary care setting.
"The mean life span in depression patients is 25 to 30 years shorter than that in the general population and the impact of depression on public health is on par with that of smoking and obesity."
Treatment is effective, but often delayed.
A study revealed that those who eventually receive treatment for mood disorders on average do not get treatment until six to eight years after depressive symptoms emerge.
Medication and brief psychotherapy together effectively treat up to 80 percent of depressed patients. Primary care providers can provide these treatment methods. Less than 25 percent affected worldwide receive these treatments.
These facts about depression highlight the importance of its identification for a multitude of reasons including better health outcomes, but also the significance of the presence of depression in primary care with low identification and treatment in these settings.
The U.S. Preventive Services Task Force recommends screening adults for depression, which guided CMS' decision to add depression screening to their list of preventive services and provide full coverage for Medicare patients who receive annual screens in settings including primary care. Along with the American Psychiatric Association's support of annual depression screenings, the Veteran's Administration's Department of Defense strongly recommends annual depression screening to reduce morbidity and mortality.
Screening and prevention.
There are several validated screening tools available for depression screening, but one of the most widely used tools is the PHQ-9. This nine question tool is a first step in identifying depression and if positive, additional steps should be taken to diagnose the condition. The tool addresses suicide risk in the last question, which if positive, should be followed by a suicide assessment risk tool and immediate attention if risk is present. There is a shorter version called the PHQ-2, also validated, which includes the first two questions of the full questionnaire and can reduce time for providers and patients. Only if positive, will the patient need to answer the remaining seven questions of the tool.
Overall, the screening process can be done within minutes and is well worth the time, resources, and quality of life saved in the long-run. The tools are available in most electronic health records.
Not only does Medicare reimburse providers for routine depression screenings, but private insurers are also jumping on board. Some Medicaid programs will reimburse, but currently Missouri's Medicaid program will only reimburse if the practice participates in their Primary Care Health Home Initiative.
Other incentives for routinely screening patients for depression are Medicare's inclusion of this service as a MIPS measure for the Quality Payment Program.
Additional resources and information.


You can find several resources and tools on TMF's

Learning and Action Network

for Behavioral Health to support your practice in these areas as well as work with the appropriate state's Quality Improvement Organization for more comprehensive support.

Another related program through TMF is their Project ECHO for Mental Health Integration. Through this free program, providers from physician offices can participate in virtual sessions with an expert panel aimed at supporting practices to better monitor and treat patients with depression and other behavioral health conditions. This program is a 12-week commitment for providers and is open to settings in Missouri, Texas, Oklahoma, and Arkansas.
A helpful guide about suicide risks and the connection to substance abuse, from drugrehab.com, and more about alcohol addiction and mental health.