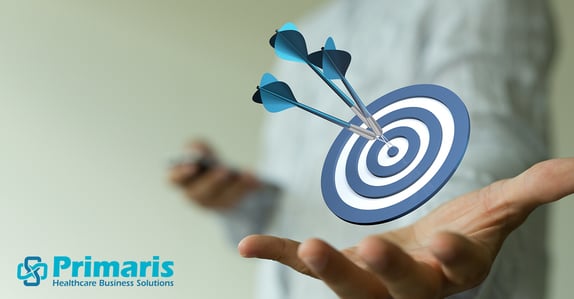 The ocean of data now at the heart of healthcare quality improvement had its start almost 20 years ago with the establishment of core measures, a set of national standards of care and treatment processes for common conditions that are among the costliest – in both lives and dollars – to our healthcare system.
Core measures also address the challenge of navigating all the streams of data entering the digital sea. With hospitals, physicians, and other clinicians required to report multiple quality measures to a long roster of registries and similar entities, measurement requirements are often not aligned among payers, which has resulted in confusion and complexity for both providers and payers. And now that value-based care reimbursement models are a part of the healthcare landscape, it's more important than ever to have accurate, reliable data that is useful for making informed healthcare decisions and real quality improvements.
Where it all started.
The Joint Commission, the nation's leading hospital accreditation organization, launched a core measures pilot project in 1999, a work that has continued and now involves the Centers for Medicare and Medicaid Services (CMS), commercial plans, Medicare and Medicaid managed care plans, purchasers, healthcare providers, and consumer/patient groups. The Core Quality Measures Collaborative identifies core sets of quality measures designed to streamline reporting standards and requirements. The collaborative's main goals are to develop core measures that are meaningful to patients, consumers and physicians, while reducing variability in measure selection, collection burden, and cost.
"The Primaris Story" ebook tells more about the pilot project. Click here.
Johns Hopkins Medicine sums up core measures as "national standardized processes and best practices to improve patient care ... to provide the right care at the right time for common conditions such as stroke or childhood asthma. Although the measures are standardized, they do sometimes change or drop off the list of core measure sets. The Joint Commission and the CMS periodically redefine the core measures based on the latest evidence and nationwide hospital performance. Quality data managers watch for changes every six months, which makes core measure data abstraction especially challenging for healthcare staffs that are not up-to-date on training and changes to the manual. (Watch for upcoming blogs about some of the current changes and about the risks of do-it-yourself core measures abstraction.)
Measuring each step of treatment.
Specific steps for each condition vary, such as providing preventative medication to patients at risk for developing blood clots or determining rehabilitation needs for a stroke patient. (Source: Johns Hopkins Medicine.)
One of the core measure sets includes eight steps in caring for a stroke patient.
VTE prophylaxis – stroke patients received treatment to keep blood clots from forming anywhere in the body within two days of arriving at the hospital.
Discharged on Antithrombotic Therapy – stroke patients received prescription before discharge for a medication known to prevent blood clots.
Discharged on statin – stroke patients needing medication to lower cholesterol received prescription before discharge.
Anticoagulation Therapy for Atrial Fibrillation – stroke patients with an abnormal heartbeat received blood-thinning medication.
Thrombolytic therapy – stroke patients received medication to break up a blood clot within three hours after symptoms began.
Antithrombotic Therapy by Day Two – stroke patients received medication known to prevent complications within two days of arriving at the hospital.
Stroke education – stroke patients received education about stroke treatment and prevention, iincluding risk factors, signs and symptoms of stroke, as well as activation of EMS should they experience stroke symptoms.
Assessed for Rehabilitation – health care team determined if stroke patients would need rehabilitation after leaving the hospital.
Public reporting raises the stakes.
Hospitals must report their compliance with these core measures to The Joint Commission, CMS, and other agencies. As a result, consumer-patients and families can use core measure performance to objectively compare hospitals locally or nationally. The higher percentage compliance means the hospital is following the best steps to care for a patient's particular condition.
Public reporting of core measures makes the stakes that much higher for healthcare organizations. For instance, patient-consumers can see what percentage of patients are given sepsis treatment based on government guidelines.
Many providers and healthcare organizations have discovered the benefit of outsourcing core measures abstraction work to a trusted partner. Primaris has been a pioneer of core measure abstraction since our work with The Joint Commission in 1999. Our white paper providers a broader overview of core measures. We have trained hundreds of quality measure abstractors and advised clients on clinical documentation improvement since the original core measures project.
COMING UP IN OUR CORE MEASURES SERIES
Sepsis is an emergency, plain and simple. The condition claims a life every two minutes and it adds $27 billion to our annual healthcare costs. It's also a challenging measure for abstractors.
Healthcare staffs are already wearing multiple hats as professionals, which increases the challenges and risks of taking a do-it-yourself approach to core measure abstraction and reporting.
Quality improvement season never ends, meaning core measures abstraction is year-round. How do you handle your ocean of data. Are you drowning in data?