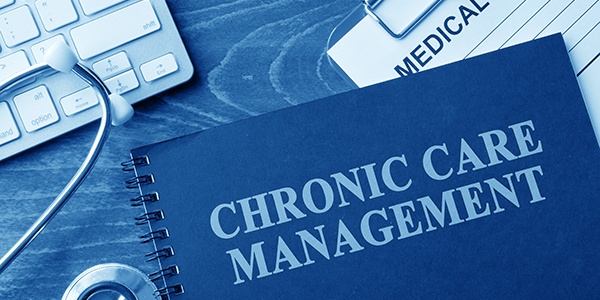 When CMS began allowing physicians and other healthcare providers to earn reimbursements for activities related to chronic care management (CMM) it was an acknowledgement of the work providers and healthcare teams were doing to improve the health of chronic patients. CMS not only attempted to show that it recognized providers' efforts, but it also created opportunities for healthcare professionals to actually be paid for those efforts. Fast forward a few years to 2017. Now, CMS is again affirming that it recognizes the value of the work providers are doing to help patients manage chronic health conditions. And, it is demonstrating an ongoing commitment to more accurately compensate healthcare practitioners that provide chronic care services.
Earlier this year CMS announced improvements to CCM reimbursements that included three additional billing codes. As a result of these changes, providers will be able to earn more money if they are providing more complex chronic care. For more info on the 2017 changes to Chronic Care Management Services you can review this info from CMS: 2017 Chronic Care Management Changes.
Not only can healthcare providers earn financial reimbursements by helping patients manage chronic health conditions, but they can also greatly impact patients' lives, prevent avoidable hospitalizations, reduce care costs and more.
This handful of stats comes from information shared by CMS to help illustrate the impact of chronic disease on patients, and therefore on providers:
Chronic diseases are the leading causes of death and disability in the U.S.
Half of all adult Americans have a chronic condition – 117 million people.
One in four Americans have 2+ chronic conditions.
7 of the top 10 causes of death in 2014 were from chronic diseases.
People with chronic conditions account for 84 percent of national health care spending.
99 percent of Medicare spending is on patients with chronic conditions.
These numbers prove what everyone in healthcare already knows to be true: there are very few physicians or institutions that are exempt from dealing with patients suffering from chronic illnesses. If you want your healthcare organization to be among those that drive positive health outcomes for chronic patients AND you want to be compensated at the same time, you may need to adjust your approach to chronic care.
There are a lot of strategies and tips for improving chronic care management, for example, coordinate care with other providers, engage patients between visits, encourage preventive care, and on and on. But, one of the top pieces of advice Primaris regularly shares with clients is: optimize EHRs and leverage patient data.
It is difficult to successfully manage your patients' chronic conditions if you don't use data. That's because data allows you to do things like identify who and what you are treating, stratify risk, manage sub-populations of patients with similar health issues, and deliver patient-centered care. Data also gives you the knowledge you need to be proactive about managing (rather than reacting) to illnesses. Simply making an effort to be more strategic about using data to drive chronic care can help you achieve better health outcomes for patients, and earn reimbursements for your organization.
Remember, CMS is putting its money where its mouth is by working to ensure providers have an easier path to chronic care reimbursement. As CMS takes actions that demonstrate its commitment to advancing chronic care, pause and reflect on whether or not you need to be more committed to improving chronic care management for your patients.