Chronic care management (CCM) includes the treatment and education conducted by health care professionals to help patients with chronic diseases and other health conditions. According to the Center for Medicare and Medicaid Services (CMS), approximately 93% of our nation's total Medicare spending is on beneficiaries with multiple chronic conditions. These include but are not limited to diabetes, heart disease, stroke, cancer, obesity, arthritis, and multiple sclerosis. The goal of chronic care management is to help patients understand their condition, successfully live with it and achieve an ongoing, reasonable quality of life.
Chronic Care Management may also add revenue to a provider practice. CMS is now reimbursing for the additional activities inherent in helping patients get healthier.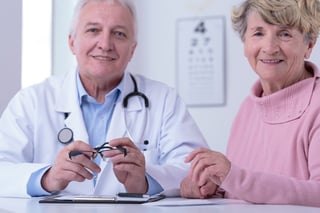 How does CMS define chronic care management?
At least 20 minutes of clinical staff time directed by a physician or other qualified health care professional, per calendar month.
Multiple (two or more) chronic conditions are expected to last at least 12 months, or until the death of the patient.
Chronic conditions place the patient at significant risk of death, acute exacerbation/ decompensation, or functional decline.
A comprehensive care plan is established, implemented, revised, or monitored.
Who can bill for CCM services?
Physicians
Certified Nurse Midwives
Clinical Nurse Specialists
Nurse Practitioners
Physician Assistants
What should providers do to begin or enhance a CCM program?
Review required service elements on CMS' site.
Decide how to allocate internal resources to achieve CCM goals: Will the office utilize existing staff? Existing technology? Or will new technology, new staff, or consultant expertise be purchased to implement CCM?
Stratify patient lists to determine who qualifies for CCM services.
"Moving forward, it will be difficult for medical professionals and facilities to thrive unless they put a bigger emphasis on helping patients with chronic conditions and better managing them. Health care providers that care for older adults need to move away from an episodic care approach to a more holistic model." says Richard A. Royer, our chief executive officer.
Stay tuned for more insight into CCM and how practices can implement it. In the meantime, check out the information provided by CMS here.