If you have any doubt about the fact that 2017 will be another year of transformation for healthcare, just consider everything that is happening in January. Not only does MACRA's first reporting period begin, but in the first month of 2017, Donald Trump will be sworn in as the next President of the United States. Both MACRA and President-elect Trump are expected to have a significant impact on the direction of healthcare in the U.S., and those two things will be in place before most people have even broken their 2017 New Year's resolutions. Of course, as changes are introduced and healthcare evolves, there will be constants that remain.
Here are a few healthcare certainties you can count on staying the same even when other expected and unexpected changes occur:
Quality care will be rewarded.
The healthcare industry has been moving in the direction of value-based care for a while. This is partly because of initiatives that have pushed and pulled healthcare providers in the direction of quality. But even if guidelines and regulations change, healthcare professionals know there are many reasons to pursue quality beyond mandates and paym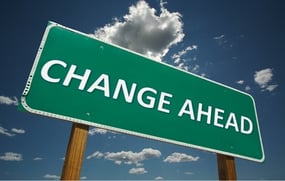 ent incentives. When you implement processes and workflows that lead to high-quality care, you tend to see benefits like improved efficiency and patient satisfaction—both of which bring financial rewards. So, there will continue to be plenty of reasons to continue working for improved quality.
Efficiency remains essential for reducing care costs.
Consumers, medical providers and payers all agree that reducing healthcare costs is a priority. One of the best ways to do that is to dedicate attention to improving operational efficiency. Healthcare teams will need to focus on driving efficiency into areas across the care continuum. By making efficiency improvements that eliminate things like duplicate tests and costly errors, healthcare professionals can greatly impact care costs.
Prevention is still a top priority.
Preventing illness is always preferable to treating it—and cheaper, too. So, prevention will still be a major focus moving forward, especially considering all the work there is to do to alleviate the burdens of chronic disease. Many chronic illnesses can be prevented or at least managed through prevention. Yet, preventive care is underutilized in the United States. So, the healthcare industry needs to continue working to make the most of opportunities preventive care offers for improving health outcomes and reducing costs.
Care coordination is expected.
Both payers and patients have turned up the pressure on healthcare providers with demands for more coordinated care. When care is fragmented it can lead to errors, safety issues, wastefulness, hospital readmissions, and on and on. But coordinated care helps alleviate many of these problems, plus it creates better patient experiences and opportunities for improved outcomes. Even if initiatives regarding care coordination change, there is no question that the industry will continue to pursue fully coordinated healthcare.
Yes, 2017 could bring about some interesting changes for the healthcare industry. While no one knows exactly what the year ahead will bring, we can be confident that many of the areas we have collectively been working to improve will still be important going forward. Regardless of the changes, we can all agree that quality will be at the core of the American healthcare system. Quality improvement has been a cornerstone of Primaris for more than 30 years, and we are here to help healthcare organizations as they adapt to these changes.