If you're an eligible clinician participating in the Quality Payment Program, you now have until Tuesday, April 3 at 8 p.m. EDT to submit your 2017 MIPS performance data. You can submit your 2017 performance data using the new feature on the Quality Payment Program website.
And there's a special note for groups that missed the March 16 CMS Web Interface data submission deadline: It's not too late to submit your data through another mechanism.
How to get started.
Go to qpp.cms.gov and click on "sign in" on the top right side of the web page.
You'll be required to log into the Quality Payment Program data submission feature using your Enterprise Identity Management (EIDM) credentialsuser name and password. If you don't have an EIDM account, you'll need to obtain one. Review this EIDM user guide and get started with the process as soon as possible. Currently, you should allow at least 5 business days for EIDM requests to be processed.
After logging in, the feature will connect you to the Taxpayer Identification Number (TIN) associated with your National Provider Identifier (NPI).
You'll be able to report data either as an individual or as a group. Be sure to login and get familiar with the feature before you submit your data.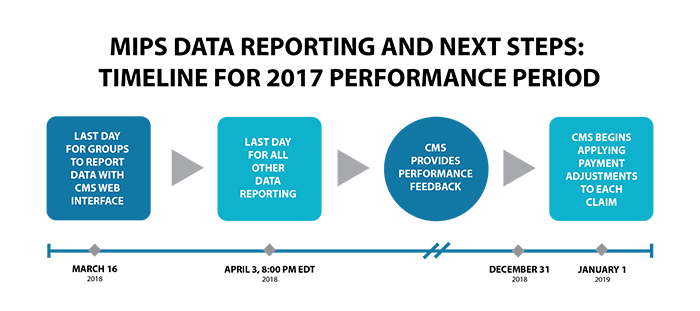 Primaris observations from the field.
Primaris Clinical Operations Senior Program Manager Lisa Hays said earlier this week that Primaris data abstraction and MIPS consulting team members who are working with thousands of clinicians, practice managers, and ACOs had discovered that the need for an EIDM was "causing quite a stir" for physicians and ACOs that have not yet established an EIDM. (Read the Primaris news release here.)
A backlog of EIDM account applications with the Centers for Medicare and Medicaid Services Quality Payment Program is putting a pinch on many practices, Hays said.
Primaris Director Tim Perkins said those field observations helped create a handy how-to list of tips and reminders for EIDM account application.
1 – Use Internet Explorer. All CMS interactive sites are developed for use with IE; not Google Chrome, Firefox, Safari, or other browsers. MAC does not have IE, unless it is partitioned. The EIDM application also does not run on a Smartphone or iPhone.
2 – There are two parts to the application. One is the individual personal information of the person applying for an EIDM account, the second part is the individual provider verification – not the practice. The individual provider information (PTAN, NPI, TIN) is verified against PECO (CMS billing). "Using the practice NPI will create an error," Perkins said.
Use only the legal address of the practice, the legal CMS/PECOS billing address.
If the PTAN has letters, enter them as uppercase.
If the TIN has a dash after the first two numbers, include the dash as it is shown when entering it into the EIDM application.
Primaris MIPS team leaders can be reached for assistance at the following link, https://primaris.org/contact/.
Real-time score projections.
CMS officials remind clinicians and their partners that as you enter data into the feature, you'll see real-time scoring projections for each of the Merit-based Incentive Payment System (MIPS) performance categories. This scoring may change if new data is reported or quality measures that have not yet been benchmarked are used.
Data can be updated at any time during the submission period. Once the submission period ends, CMS will calculate your payment adjustment based on your last submission or submission update.
Please note, your performance category score will not initially take into account your Alternative Payment Model (APM) status, Qualifying APM Participant (QP) status, or other special status—if applicable. To check your QP status, review the updated APM Lookup Tool.
Get help and learn more.
Contact the Quality Payment Program by email at qpp@cms.hhs.gov or toll free at 1-866-288-8292, if you need help or have questions about using the data submission feature.
CMS has also issued a last-minute reminder about submitting 2017 MIPS data for the Improvement Activities category. That reminder and more details about the MIPS/EIDM pinch are available in the March 28 "Quality Time" blog post, "Last-minute MIPS tips for dealing with EIDM heartburn."