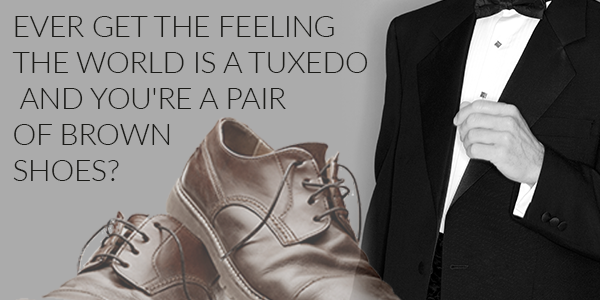 To quote the late comedian George Gobel, sometimes you feel out of place. If you are an Accountable Care Organization (ACO), PQRS GPRO reporting can trigger this emotion.
Originally designed in 2010 around a single group practice of 2 or more individual eligible professionals, the goal was to make it easy and efficient to look at shared quality measures across shared patients within a common set of electronic systems.
According to Leavitt Partners, who have been tracking ACO growth since 2010, there are now over 830 public and private ACOS covering over 28 million lives. Many of these ACOs were knitted together from existing practices, a series of previously separate corporations with separate tax identification numbers (TINs) and owners. Previously separate practices typically have separate Electronic Medical Record systems (EMRs), clinical systems that can vary by specialty, etc.
When the ACO was created, these old separate entities became one happy ACO family, sharing one Tax Identification Number (TIN). This is especially prevalent when an ACO mirrors a physically-located hospital related group, i.e. all the doctors across a number of specialties who practice at Springfield General are now together in one ACO sharing patients, cases, costs, and revenues. So the patient who previously went to one doctor in one practice for primary care and a specialist in another practice for diabetes and yet another practice for cardiac care, now deals with three doctors in the same ACO. This is great for the patient.
This does not mean, however, that they share the same EMR systems, specialty clinical systems and store the same patient related data in the same places, creating a patchwork of systems and data across the new entity. This becomes very apparent when CMS creates its rankings by measure and patients for GPRO reporting. CMS generates its' list by TIN and provides up to 3 National Provider Identifiers (NPIs) who worked with a specific patient within the ACO. This means that now you could be looking for data to satisfy one measure for one patient across 3 different sets of systems. Can we say brown shoe?.
So what is simple in a single group practice sharing the same systems becomes a much more complicated proposition in a typical "rolled up" ACO. And to make matters even more interesting, some ACOs are merging with other ACOs!
Big question—with so much data in so many places, how can we possibly pull it all together in a timely manner?
The GPRO reporting process is huge and contains many steps—it can be quite mind boggling! The most important thing is to get started as soon as possible. It may be easiest to break it down into bits and pieces, and take one step at a time, if that is a possibility.
Never fear, it can be done. Just ask us experts at Primaris; we do it. Here a few things to get started:
Determine your ACO representative teams. Identify your leadership team. Strong project management skills are critical; make sure to include individuals from IT, Practice Management, Health Information, Physician and Nursing Champions. Each clinic within the ACO should have representative as the go-to person. This person be the representative for their clinic and participate in ACO planning meetings. They will be responsible for sharing information with the ACO, provide information for location for data within the EMR and paper charts, and just be the general contact person.
Create the agenda. Why are we participating in GPRO? What do we get out of it?
Determine what information is needed. What data is critical? Be as clear as possible at to what statistics are needed to complete your GPRO season.
Determine where all needed information is found. Where is the data stored? Where is this information in each Electronic Health Record [EHR] and clinical systems by legacy practice? Is it all electronic? Most ACOs have their "exception" practice, small but still on paper.

If it is not there, do you have time to get that data before the end of the year?
If not, can you plan better for next year, to include those pieces of information in your patient medical record documentation for the next GPRO season?

Determine the amount of time needed to obtain data for GPRO reporting. How many man hours will it take to pull the data needed? Do we staff hours available?

If not, what is the solution? What will it cost, and what is the alternative if I do not report?

Train each participating clinic within the ACO. Each clinic within the ACO needs to know what information is important, and where it is or can be stored so that it can be pulled out in the form of a report, or identified easily by the abstraction process. The location of this data can of course vary by physical office and systems deployed.
GPRO is a timed scavenger hunt. You get your list in January; you must deliver by 8 p.m. on March 17. Be prepared. Take the time to do the planning and education now while you can. This should then give you enough time to make sure that your shoes match your tuxedo.