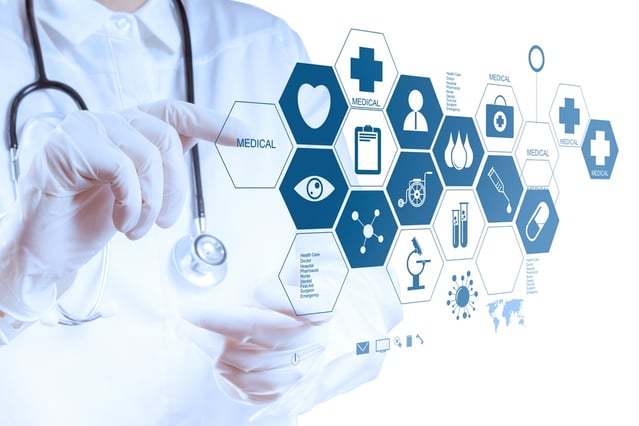 What's the next step, the next growth spurt for the health IT industry? A recent year-in-review article by Evan Sweeney, senior editor at FierceHealthcare, compares the current state of health IT with our "painfully awkward teen years when we were still getting comfortable with who we were and our place in the world."
Sweeney writes, "Health systems have the basic IT infrastructure in place. They have an EHR system. They have analytics and population health tools. They have more data than they know what to do with. Now they're just trying to pull it all together into a cohesive unit."
We summarize the article below. You can also read the full article here. Quality Today extracted these nuggets from the story.
Telehealth is no longer a luxury — it's a competitive necessity, though reimbursement methods are still "a bit cumbersome."
Electronic health records (EHRs) don't always communicate with each other and there's still a burdensome amount of time required for data entry. It's what one physician called "death by a thousand clicks." (Primaris CEO Richard A. Royer has previously pointed out the lack of EHR integration, in this blog post and video).
Data demands boomed, cyber crooks loomed in 2017. A pair of global cyberattacks underscored healthcare's vulnerabilities and set IT execs – as well as patients and consumer groups – on edge. The attacks led to a Health and Human Services report that cited a "severe" lack of IT security talent in the pipeline.
Speaking of EHRs, a series of lawsuits and false claims cases made several headlines – and identified hundreds of millions of dollars in fraudulent EHR incentive payments.
Digital health is poised for big development, bigger investment, and potential massive payoff. And the growth is coming despite "a roller coaster of regulatory uncertainty." Meantime, the FDA is finalizing a new regulatory plan for digital health, much to the industry's delight. There's also more participation in the healthcare industry from Apple, Amazon, Google, and Fitbit. Given the track record of innovation that occurs when there's this sort of a tech and digital frenzy, it seems clear that health IT and digital health will be a vital driver for the future of how health care is consumed and delivered.