Missouri practices could be eligible for free assistance due to a large-scale, federal healthcare initiative – the Transforming Clinical Practice Initiative (TCPI). The goal is to assist 150,000 clinicians across the United States to transform the way they deliver patient care, resulting in improved health outcomes and reduced spending under Medicare, Medicaid, or CHIP.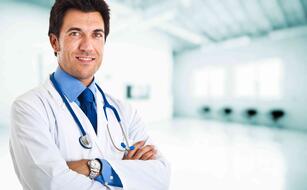 This initiative focuses specifically on clinical practices (including non-physician practices), intending to transform them to high quality, evidence-based medical practices, through participation in Practice Transformation Networks (PTN).
The TCPI also aims to move clinicians further toward value-based payment models containing incentive programs and performance-based rewards.
Primaris is recruiting clinicians and clinical practices that have certified Electronic Health Record systems in place for collecting, assessing, and sharing quality improvement data to participate in this opportunity to improve clinical practices in Missouri.
Why should you join? What will you get?
Increase your practice revenue through preventive care while keeping your patients out of the hospital. Learn how to take full advantage of Medicare revenue opportunities such as Annual Wellness visits (~$140), Chronic Care Management (~$40/member/month), and Transitional Care Management visits (~$140-$250)
Align clinical quality measures

Penalty avoidance:

Protect your practice against CMS penalties associated with noncompliance (e.g., the Value-Based Modifier Program -4%, Physician Quality Reporting System -2%, and Meaningful Use -2%)

Reduce reporting burdens and prepare for other shared-savings programs.

Analyze and optimize your referral network with effective community partners and the medical neighborhood. Reduce unnecessary tests and procedures while linking the care team with patients and their families.

Receive practice transformation coaching and peer-level supportMeet Stage 2 Meaningful Use requirements such as care coordination and transitions of care, and the securing of protected health information.

Monitor practice transformation efforts via dashboards and applications.
Stratify your patients by risk: Help with identification and management of high-risk patients and support for your patient engagement strategies.
Develop patient- and family-engagement strategies that support efficient care delivery and self-management;
Provide ongoing learning opportunities: Educational webinars, workgroups, and tools (CEUs will be offered for trainings associated with this initiative – at no charge)

Prepare your practice to participate in value-based, shared savings opportunities.
Primaris is recruiting eligible providers to enroll in a non-binding agreement to receive these services should the grant be awarded to our region. Please consider notifying Primaris of your intent to participate in this free program by contacting Jeremy Milarsky at jmilarsky@primaris.org or call 573-817-8300, ext. 136 to learn more. You can also complete a non-binding letter of intent to participate by clicking on the link below (the online intent form is hosted by Arkansas Foundation for Medical Care).
Deadline to respond is Friday, Jan. 30.